Found March 08, 2013 on Fang Faction:
PLAYERS:
Colin Wilson
,
Pekka Rinne
,
Mike Fisher
,
Patric Hornqvist
,
Devan Dubnyk
,
Mike Brown
,
David Legwand
,
Yann Danis
,
Ryan Nugent-Hopkins
,
Paul Gaustad
,
Theo Peckham
,
Jordan Eberle
,
Shea Weber
,
Jonathon Blum
,
Nick Spaling
,
Matt Halischuk
,
Corey Potter
,
Ales Hemsky
,
Ryan Suter
,
David Poile
,
Bobby Butler
,
Victor Bartley
,
Scott Hannan
,
Nicklas Lidstrom
,
Dan Ellis
TEAMS:
Nashville Predators
,
Edmonton Oilers
,
Minnesota Wild
,
Detroit Red Wings
,
Carolina Hurricanes
(Photo by: Frederick Breedon/Getty Images) The thought on everyone's mind entering the game Friday night was, "What is going to happen tonight?" With the new additions and lineup shake-up, it was anyone's guess. The Nashville Predators snapped a three game losing streak Friday night by defeating the Edmonton Oilers, 6-0. During their losing streak, the Predators had only three goals to show in their efforts. However, they doubled their scoring in just one night. "We had a little bit of swag down there," said Colin Wilson who had two goals and two assists of the night. This game was a much better effort by the Preds. After having a long stretch without a game, they made adjustments and roster changes that proved to work. "It was good to get a few days off," said Pekka Rinne who recorded his fourth shutout of the season. "We were able to rework our game, have meetings and talk about things off the ice. It gave me time to work with [goalie coach Mitch Korn]." Nashville entered the first period with a sense of urgency, knowing one of them could be replaced if they weren't performing up to head coach Barry Trotz's standards. After both teams were unable to convert on a breakaway chance, the Preds were able to strike the board first. Mike Fisher's shot from the high slot left a rebound from the back boards in front to Colin Wilson, who semi deflected the puck to Patric Hornqvist. Hornqvist was able to get a little piece of the puck in mid-air under Devan Dubnyk's arm into the net on the power play. Following the Hornqvist goal, Rich Clune and Mike Brown dropped the gloves immediately after the face-off at center ice. Clune, without his jaw protector on, was able to fight for the first time in weeks. However, after the fight, Clune was left with a cut on his nose. With 1:09 remaining, David Legwand scored from center ice on a dump in. Legwand's chip in took an odd bounce off the ice and somehow got under the glove of an out positioned Dubnyk. That goal ended up being the turning point of the game. In a first period with fluky bounces, Nashville was able to head to the intermission with a 2-0 lead over Edmonton. Entering the second period, Edmonton head coach Ralph Krueger pulled Devan Dubnyk after a rough start, ending his night stopping just 11 of 13 shots. Yann Danis came in relief to close the rest of the game, but that didn't help the Oilers one bit. 51 seconds in the second, Clune scored his second goal of the season making Ryan Nugent-Hopkins look silly playing defense. A wheeling Paul Gaustad in the corner threw the puck towards Danis' feet, which left a rebound for Clune to knock in. Theo Peckham made a name for himself in Smashville with some "thuggish" occurrences in the period. After Clune attempted to hit star Jordan Eberle into the bench, Peckham went out of his way after the whistle to knock and trip Clune to the ice. Later, Peckham injured Hornqvist by riding him into the glass (more down the page). To top it all off, Gaustad and Peckham dropped the gloves. The face-off ace tackled the Oiler defenseman to the ice with ease after being hit and knocked down in front of the net. Unfortunately, Gaustad didn't knock Peckham out. Newly acquired Zach Boychuck was able to start his career off with the Predators by giving the fans free Frosty's. Shea Weber's shot from the point was deflected by Boychuck into the net, giving the Preds a 4-0 lead with only min 1:48 remaining until intermission. Wilson continued his success throughout the game in the third period with a goal of his own, added on to two assists. Down low, Wilson was able to elude a defender and cut towards to net. He stuffed the puck across the goalline between the post and Danis' skate. However, Wilson wasn't done yet in the scoring department. 16:39 in on the power play, Wilson sniped Danis blocker side from the far circle to give his team a commanding 6-0 lead. The game ended with the Preds securing the six point lead by not allowing Edmonton to ruin Rinne's shutout. Line Up Report Starting Goaltenders: Name SV SH Goals Allowed SV % Decision TOI #35 Pekka Rinne 24 24 0 1.000 WIN 59:56 #40 Devan Dubnyk* 11 13 2 .846 LOSS 20:00 #34 Yann Danis 17 21 4 .810   40:00 *-Pulled Predators Scratches: #7 D Jonathon Blum, #13 C Nick Spaling and #24 W Matt Halischuk (conditioning assignment) Oilers Scratches: #44 D Corey Potter and #83 W Ales Hemsky (undisclosed) Hornqvist injury: 16:08 in the second period, Theo Peckham gave Patric Hornqvist a rough ride into the boards with his shoulder hitting the glass first. Hornqvist, in obvious pain, slowly went to the bench bent over holding his right arm, and then went down the tunnel to the dressing room. There was no official word from the medical staff on his injury. However, it seemed to be an upper body injury and highly unlikely he dresses against the Minnesota Wild Saturday night in Ryan Suter's return. New additions payoff: General Manager David Poile and head coach Barry Trotz did some tinkering with the lineups prior to Friday's game by claiming Bobby Butler and Zach Boychuck and calling up Victor Bartley. All three played a great game and made a difference in the outcome. "I was happy with the three new guys in the lineup," said Rinne. Butler had a good game, despite being on the score sheet. He seemed to know how to play Trotz's system well and gelled with his line with ease. He knew how to go to the net and wasn't shy about moving around in the slot. During the middle of the second period, Butler went on a breakaway, but was tripped up before getting a shot off. That was his second drawn penalty of the night. He finished the night with three shots and 14:01 on the ice. Boychuck had an outstanding first game as Predators. The 23 year old was unnoticeable early on, but he adjusted his play to fit the system in the second. After the adjustment, fans were able to see Boychuck's speed and ability. He was able to get a goal by deflecting Shea Weber's shot past Yann Danis to give the team a 4-0 lead late in the second to give those who attended the game free Frosty's from Wendy's.  Boychuck had four shots on net and totaled 15:54 of time on ice. Being unnoticed on defense is a good thing, especially for a defenseman just being called up from the Milwaukee Admirals. Victor Bartley was paired up with Scott Hannan throughout the night and didn't let in a single goal, a big positive. Bartley totaled 19:15 of ice time for the game. "It was pretty nerve-racking," said Bartley on being in the NHL, "but once you touch the puck and get your legs moving, you start to feel comfortable." Fluky goal: After having several consecutive solid shifts, David Legwand was rewarded with a goal at 18:51 of the first. However, this wasn't a normal goal that many will see on a night in and night out basis. This type of goals happen maybe once or twice in front of your eyes in a lifetime. Here is Legwand's goal: Many Preds fans will always remember the Nicklas Lidstrom goal in Game 6 of the 2008 playoffs that sealed the Red Wings the victory. Lidstrom's bouncer from the red line somehow got past Dan Ellis. Yes, this is a tough one for Devan Dubnyk, which essentially ended his night in net, but it is something he will have to overlook in the future so it doesn't haunt him. Goals and Assists 1-0 NSH: PP Patric Hornqvist – Wilson and Fisher at 6:07 in the 1st 2-0 NSH: David Legwand – Wilson (2) at 18:51 in the 1st 3-0 NSH: Rich Clune – Gaustad and Kostitsyn at 0:51 in the 2nd 4-0 NSH: Zach Boychuck – Weber and Erat at 18:22 in the 2nd 5-0 NSH: Colin Wilson – Fisher (2) and Weber (2) at 4:43 in the 3rd 6-0 NSH: PP Colin Wilson (2) – Weber (3) and Smith at 16:39 in the 3rd My Three Stars of the Game 1. Colin Wilson: 2 Goals, 2 Assists 2. Pekka Rinne: 24 Saves, Shutout 3. Rich Clune: Goal, Fight Highlights
Original Story:
http://www.fangfaction.com/2013-artic...
THE BACKYARD
BEST OF MAXIM
RELATED ARTICLES
He bagged a surprising 15 goals last year. He has just a single point this year. Nashville Predators winger Matt Halischuk has been sent to the AHL-affiliate Milwaukee Admirals on a conditioning assignment. The official press release is below. *** NASHVILLE, Tenn. (March 7, 2013) – Nashville Predators President of Hockey Operations/General Manager David Poile announced today that...
It was hinted at by The Tennessean's Josh Cooper earlier this morning and confirmed by injured forward Brandon Yip on Twitter. Nashville Predators defenseman Victor Bartley will make his NHL debut tonight against the Edmonton Oilers. The former captain of the Regina Pats has taken an odd road to the National Hockey League, despite being just 25 years old. Bartley went undrafted...
From the Nashville Predators PR department: "Nashville Predators President of Hockey Operations/General Manager David Poile announced today that the club has assigned forward Matt Halischuk to Milwaukee (AHL) on a conditioning assignment. Halischuk remains on Nashville's active roster during the conditioning stint. Halischuk, 24 (6/1/88), has one assist and six penalty minutes...
Nashville Predators forward Rich Clune has been wearing a jaw protector for the past few weeks, which has not allowed him to be able to fight in games like he(More here)…
NASHVILLE, Tenn. (AP) -- Colin Wilson had a career-high two goals and two assists, and the Nashville Predators beat the Edmonton Oilers 6-0 Friday night to snap a three-game skid. Patric Hornqvist, David Legwand, Rich Clune and Zach Boychuk also had a goal apiece as the well-rested Predators won for the first time since Feb. 25, when they beat Dallas in overtime, by matching their...
Colin Wilson had a career-high two goals and two assists, and the Nashville Predators beat the Edmonton Oilers 6-0 Friday night to snap a three-game skid. Patric Hornqvist, David Legwand, Rich Clune and Zach Boychuk also had a goal apiece as the well-rested Predators won for the first time since Feb. 25, when they beat Dallas in overtime, by matching their season-high with six goals...
Nashville Predators forward David Legwand was dumping the puck in for a line-change late in the first period.  Legwand flipped the puck in the air, and as it was on edge, it skipped at the hash marks and went off the bottom of Edmonton Oilers goalie Devan Dybnyk's glove into the net.  Pucks that are on edge and bounce right in front of you are extremely difficult for goalies...
By: Miranda Martin Miranda@PredneckNation.com Blue collar looks good on the Nashville Predators. It's only appropriate in a region that epitomizes hard work ethic and giving everything you've got that their hockey team reflects the same mentality. And, finally, the Predators started to embody that aggressive, outworking team again Friday night, resulting in the team's first...
Photo Credit: Frederick Breedon/Getty Images Following up a 6-0 win over the Edmonton Oilers, Nashville was hoping to match the intensity level using the momentum they had gained to take them into their final road trip of the season. However, it didn't seem to be in the cards for tonight. The Predators would tie the game at 1 in the third period, but ultimately lost in the shootout...
Photo Credit: Frederick Breedon/Getty Images Rich Clune, picked up on waivers prior to the start of the season on January 15th, has slowly become one of Nashville's more finely tuned spark-plugs as the Predators reach the midway point of the season. On a night where the Oilers would come in and leave with a 6-0 loss, Clune would find himself in the middle of all of the action....
NHL News

Delivered to your inbox

You'll also receive Yardbarker's daily Top 10, featuring the best sports stories from around the web. Customize your newsletter to get articles on your favorite sports and teams. And the best part? It's free!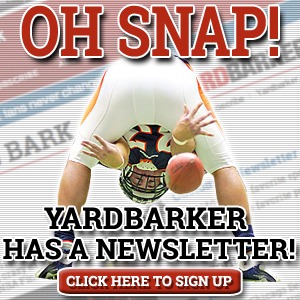 Latest Rumors
Best of Yardbarker

Today's Best Stuff

For Bloggers

Join the Yardbarker Network for more promotion, traffic, and money.

Company Info

Help

What is Yardbarker?

Yardbarker is the largest network of sports blogs and pro athlete blogs on the web. This site is the hub of the Yardbarker Network, where our editors and algorithms curate the best sports content from our network and beyond.