Found April 14, 2012 on Puck Huffers:
"If Bill Guerin were here..."
"Man, Billy would be givin' it to us..."
"...bet he's lovin' that dock he's livin' on."

This is all James Neal heard as he walked into the locker room.
Disgusted, he threw his gloves against his locker. He ripped his jersey off over his head. He unlaced his skates in a fury.
**** this, he thought.
I don't know a Penguins with Bill Guerin.
"And I don't think that should ******* matter," he muttered to himself.

"What's up," LeHair asks.
 "We deserve this." Neal answers. He puts his head between his knees. "We deserve this," he says to himself, more than anyone else.
Kris shakes his head. "They say 'deserve' shouldn't be in our...uh...lexicon." James Neal is certain Kris read this online on a girlfriend forum or some ****, the way he pronounces it so carefully. He's memorized this.
"Is that what you think?" He asks Kris, incredulous.
Kris gives no answer.
"IS THIS WHAT YOU THINK?"
He asks everyone, this time.

Sid looks over at him, squinting in exhaustion and confusion.
 TK snorts.
Ben Lovejoy rolls his eyes and goes back to changing.

"You guys are ******* pathetic" Neal grunts, pacing the aisle. "No, you need to hear this, you are pathetic." he shouts this time.
"What are you talking about," asks Sid, standing up for his men. "We are working for this. This is the only thing we have."
"Yeah, but you're acting like you have no right to it. Don't you remember? Don't you remember fighting for the Cup like it was already yours?"
He shakes his head.
It is time.
Silently, he reaches into his locker and pulls out a package. It's wrapped in black tissue paper. Once the packaging is ripped off, he reveals a case of cigars. "These are for you," he says, and passes one to each member of the team. 
Engelland takes one looks and sets it down on the bench beside him. "Smoking isn't exactly going to help. I'm no Cary Price."
Neal appears beside him with a torch lighter. "Sorry my friend, not a choice."
Everyone reluctantly holds the cigars to their mouths as Neal comes around, lighting them one by one. Some eye rolls are exchanged.



"Deserve," Neal says to them all, as they reluctantly puff.
"Deserve. That is what we were told to forget. We were told to forget that we deserve anything. And why?"
The men are silent, looking at their own equipment. 
Neal looks at LeHair. "What do you feel like you deserve?"
Tanger looks around, stunned by the sudden attention. He is silent.
"I said," growls Neal, "what do you feel like you deserve?"
LeHair sputters. "Uhh...to win...?"
"WRONG ANSWER," screams neal, ripping the cigar from Kris's mouth and holding the burning ember dangerously close to his throat. "WHAT. DO. YOU. DESERVE?" 
"To...To win a Cup...without...without Max to thank!" He sputters.

James returns the cigar to Letang's shaking hand and takes a puff of his own cigar.
"Good."
He goes to his locker and pulls out a second package. Inside of it are mismatched glasses. He passes them out. He turns his attention to MAF.
"And you?"
"I...deserve..."
MAF pauses for a second too long. Neal rips the glass from his hand, shatters it on the bench beneath MAF and holds the jagged edge to his throat. "WHAT DO YOU DESERVE?!"
"I desserveee to win dee Cup and not be questioned az ze goaltender any longer."
"Good enough," Neal says, setting down the jagged edge and handing MAF another glass. From his locker he pulls a third package.


He pours everyone a glass.
And then, he pours some out on the lockerroom floor. 
"You think you don't deserve anything, the rest of you? Then you don't."
He strikes a match on his breezers and drops it to the floor; the alcohol catches, setting flame to the carpet.
Sid nods, contemplatively, watching the flames start up. He's been here before. He knows what is happening. He swigs the contents of his glass and then smashes the glass to the floor, sending shards everywhere, and sparking flames further.
"I deserve more than Stanley Cup hangover playoffs. I deserve another ******* Cup. I deserve to go down in history." The fire glints in his eyes.


Jordan Staal stands up.
"I deserve to be taken seriously. I deserve to be more than a third liner. I deserve to have more Stanley Cups than all of my brothers, combined. You got any more of that?"
James Neal hands him an entire bottle out of the depths of his locker.
Joe Vitale slinks out of the darkness. "I deserve glory. I deserve it, for all I've done."
Michalek simply nods, throwing his glass to the floor.
 
Neal stands before them.
"I'm no Bill Guerin. I can't burn down a hotel and convince the papers to never report it, despite the fact that ten innocent bystanders were found dead in its wake."
Flames lick at his heels and he stands on the bench.
"****, I'm going to get charged for all of this damage. But so be it, you ******* need to REMEMBER. You need to REMEMBER the Glory of being Penguins. You don't just work for this, you EARN it. We need to treat these games like we were BORN to play them."

Sid nods silently for a moment, before speaking up himself.
"I missed too much to let this go. I missed to much to come back to complacency. So the defence needs some fixing, it's not like we don't  have D. We have passion. We have desire. But we ******* DESERVE this. I deserve this."

James Neal nods.
He hopes he has gotten through to the team. 
Breaking out a fire extinguisher, he douses the flames just before they reach the Penguin.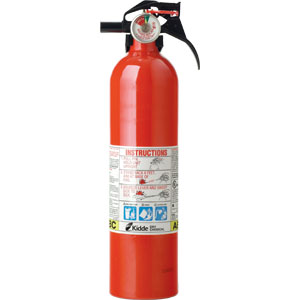 Sitting there, in the corner of his locker, he sees the last package, wrapped in black tissue paper.
It calls to him.
But he knows it is not yet time. It is not that desperate, not quite yet.
He slides the bottles he has taken out back into the bag he had been given earlier that day and says a quiet prayer. 

"Please let us not need that last bottle. Not yet. Give us strength, Billy."


 
Original Story:
http://www.puckhuffers.com/2011-artic...
THE BACKYARD
BEST OF MAXIM
RELATED ARTICLES
Sean Couturier and Claude Giroux each scored three goals and the Philadelphia Flyers rallied for a wild 8-5 victory over the Pittsburgh Penguins on Friday night in Game 2 of the Eastern Conference quarterfinal series. Giroux added three assists for Philadelphia, and former Penguins Max Talbot and Jaromir Jagr also scored to help the Flyers take a 2-0 lead in the best-of-seven series...
Danny Briere loves a good comeback. Yet the Philadelphia Flyers winger would prefer it if his team didn't wait a period or two before coming to life. The Flyers needed another stirring rally to beat the Pittsburgh Penguins 4-3 in overtime in the opening game of the Eastern Conference quarterfinals. Philadelphia fell behind 3-0 in the first period before climbing back to take...
Less than two minutes into the third period, the Philadelphia Flyers tied the game 5-5 on a Sean Couturier goal. It was a goal Pittsburgh Penguins defender Ben Lovejoy will remember for a long time. From the Post-Gazette: "I feel horrible," Lovejoy said. "That's a game that's going to stick with me for a long time. … I tried to make the hard play, and hit...
One of the nation's leading experts says concussions aren't the ''boogie man'' and science is starting to unlock some of the mysterious surrounding the condition. Dr. Micky Collins, who counts Pittsburgh Penguins star Sidney Crosby among his patients, said Thursday there are more treatment options available than ever before to help athletes deal with the...
Sean Couturier and Claude Giroux each scored three goals and the Philadelphia Flyers rallied for a wild 8-5 victory over the Pittsburgh Penguins on Friday night in Game 2 of the Eastern Conference quarterfinal series. Giroux added three assists for Philadelphia, and former Penguins Max Talbot and Jaromir Jagr also scored to help the Flyers take a 2-0 lead in the best-of-seven series...
Colin Campbell admitted what was fairly obvious to those who watched Wednesday's contest between the Atlantic Division rival Philadelphia Flyers and Pittsburgh Penguins. Danny Briere was clearly offside prior to scoring the first of Philadelphia's four unanswered goals during Game 1 of the Eastern Conference quarterfinal series. Linesman Tony Sericolo failed to make the...
Here are the recaps from the games that took place on Wednesday, April 11. Be sure to check out more of our in-depth Associated Press recaps and previews. Philadelphia Flyers 8, Pittsburgh Penguins 5 PITTSBURGH -- Sean Couturier and Claude Giroux each scored three goals and the Philadelphia Flyers rallied for a wild 8-5 victory over the Pittsburgh Penguins on Friday night in Game...
The NHL front office is not happy that their linesmen blew a pretty obvious call last night. I suppose that means that the NHL Commissioner Gary Bettman is probably worried that the face of the NHL, Sidney Crosby's team will get eliminated in the first round of the Stanley Cup Playoffs. The Flyers can expect the games to be called closer from here on out. TORONTO -...
Pens played a solid period, but gave up a terrible short handed goal.  Then with time winding down Martin scored to make it 3-1. Huge goal, but unlimited time to go. go pens
from the CP at the Globe and Mail, Colin Campbell says he's almost as upset as the Pittsburgh Penguins over a missed offside call that led to a goal in Wednesday's playoff opener with the Philadelphia Flyers. The NHL's senior executive vice-president of hockey operations acknowledges that linesman Tony Sericolo erred in not whistling the play dead prior to Danny Briere's...
NHL News

Delivered to your inbox

You'll also receive Yardbarker's daily Top 10, featuring the best sports stories from around the web. Customize your newsletter to get articles on your favorite sports and teams. And the best part? It's free!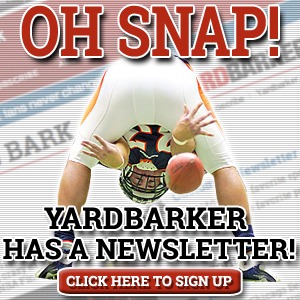 Latest Rumors
Best of Yardbarker

Today's Best Stuff

For Bloggers

Join the Yardbarker Network for more promotion, traffic, and money.

Company Info

Help

What is Yardbarker?

Yardbarker is the largest network of sports blogs and pro athlete blogs on the web. This site is the hub of the Yardbarker Network, where our editors and algorithms curate the best sports content from our network and beyond.