Originally posted on
Puck Drunk Love
| By David Rogers | Last updated 1/7/17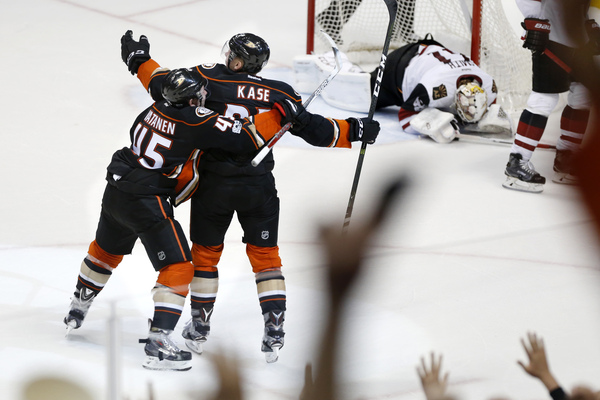 Mike Smith, wanna get away?
AP Photo/Christine Cotter
Friday night was a rough one for some goalies around the NHL. First, Cory Schneider gave up an embarrassing goal to the Maple Leafs. Mike Smith then followed up with a similar embarrassing moment which led to the OT winner for the Ducks.
Like Schneider, Smith had all of the time in the world to make a decision with the puck. He was indecisive, standing with the puck on his stick and it led to a really, really easy winner for the Ducks in overtime.
Goalies are much better at handling the puck in the modern NHL, but sometimes they need to remember the golden rule – freeze it or get the puck out wherever you can.
MORE FROM YARDBARKER:
Best athlete by state all time
QUIZ: Name every player on the 2006-07 Stanley Cup winning Anaheim Ducks
Can you name every player on the 2006-07 NHL Stanley Cup winning Anaheim Ducks?
Clue: Number/Position
MORE FROM YARDBARKER
NHL News

Delivered to your inbox

You'll also receive Yardbarker's daily Top 10, featuring the best sports stories from around the web. Customize your newsletter to get articles on your favorite sports and teams. And the best part? It's free!