This season was projected by many to be Zac Dalpe's "breakout" year, but things didn't quite turn oute as planned. The highly touted forward prospect struggled with injuries early in the season, was given very limited ice time and ended up playing only 16 games with the Hurricanes. Dalpe is only 22 and still has plenty of time to break into the NHL but this season seemed like the perfect time for him to do so. There were open spots in the top-six, specifically on the wings, and he definitely had his chance to really make an impact, but he didn't. Now, most of this was out of Dalpe's control because he was good enough to make the team out of camp, but the injury he sustained in October was a definite setback. It also didn't help that Paul Maurice, head coach at the time, mainly kept him on the fourth line and played him for less than five mintues a game. It's tough to succeed in those situations, but Dalpe was eventually given a shot in the top-six in late December and had some moderate success. Regardless, it wasn't enough for him to stay on the roster and he spent most of his time in Charlotte. The book is still open on Dalpe since he's still young and has a pretty high ceiling but I think it is safe to say that it was a little disappointing to not see him take that next step into the NHL this season. We saw Drayson Bowman make that leap because he can play in other roles besides the top-six, which might be the issue with Dalpe. I do think that next season is going to be an important year for Dalpe because he has a lot of potential and it's time for him to show it to the coaching staff so they can trust him with a bigger role. Breaking down scoring chances over a sixteen game span is pretty pointless since it's a small sample size, but we're going to look at it anyway and see how Dalpe performed during his short stay in the NHL. Zac Dalpe Scoring Chances 2010-11
Scoring Chance% Forward Ranking: 8/19
Diff/60 Ranking: 8/19
OZ Start%: 63% Scoring Chances by Segment Game # TCF TCA SCF SCA Segment% Team % 1-10 4 5 4 5 0.444 0.475 11-20 5 7 1 2 0.333 0.527 21-30 5 7 0 0 0.000 0.518 31-40 17 22 12 15 0.444 0.473 41-50 27 25 10 3 0.769 0.465 51-60 32 34 5 9 0.357 0.511 61-70 32 34 0 0 0.000 0.454 71-82 32 34 0 0 0.000 0.548 Scoring Chance Segments by Line Graph What we have here is a few small sample sizes put together and no useful data. Dalpe was with the team for only 16 games and most of them came in different bunches during various parts of the season. One thing we can determine with this is that Dalpe didn't play well with fourth line minutes and weak linemates. He wasn't doing much with those minutes in terms of creating chances or anything else. He started to be more active when he was playing with linemates like Staal and Jokinen, which is expected given the kind of player he is.  I am excited about this next year for Dalpe and hope he can make the most of his time with the Hurricanes. It is likely that he will be an NHL player someday but how far away that will be is a good question.
Original Story:
http://www.shutdownline.com/hurricane...
MORE FROM YARDBARKER
NHL News

Delivered to your inbox

You'll also receive Yardbarker's daily Top 10, featuring the best sports stories from around the web. Customize your newsletter to get articles on your favorite sports and teams. And the best part? It's free!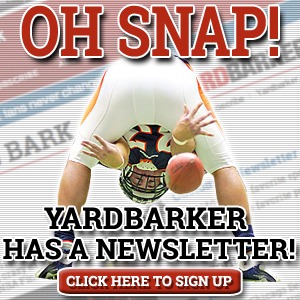 Latest Rumors
Best of Yardbarker

Today's Best Stuff

For Bloggers

Join the Yardbarker Network for more promotion, traffic, and money.

Company Info

Help

What is Yardbarker?

Yardbarker is the largest network of sports blogs and pro athlete blogs on the web. This site is the hub of the Yardbarker Network, where our editors and algorithms curate the best sports content from our network and beyond.