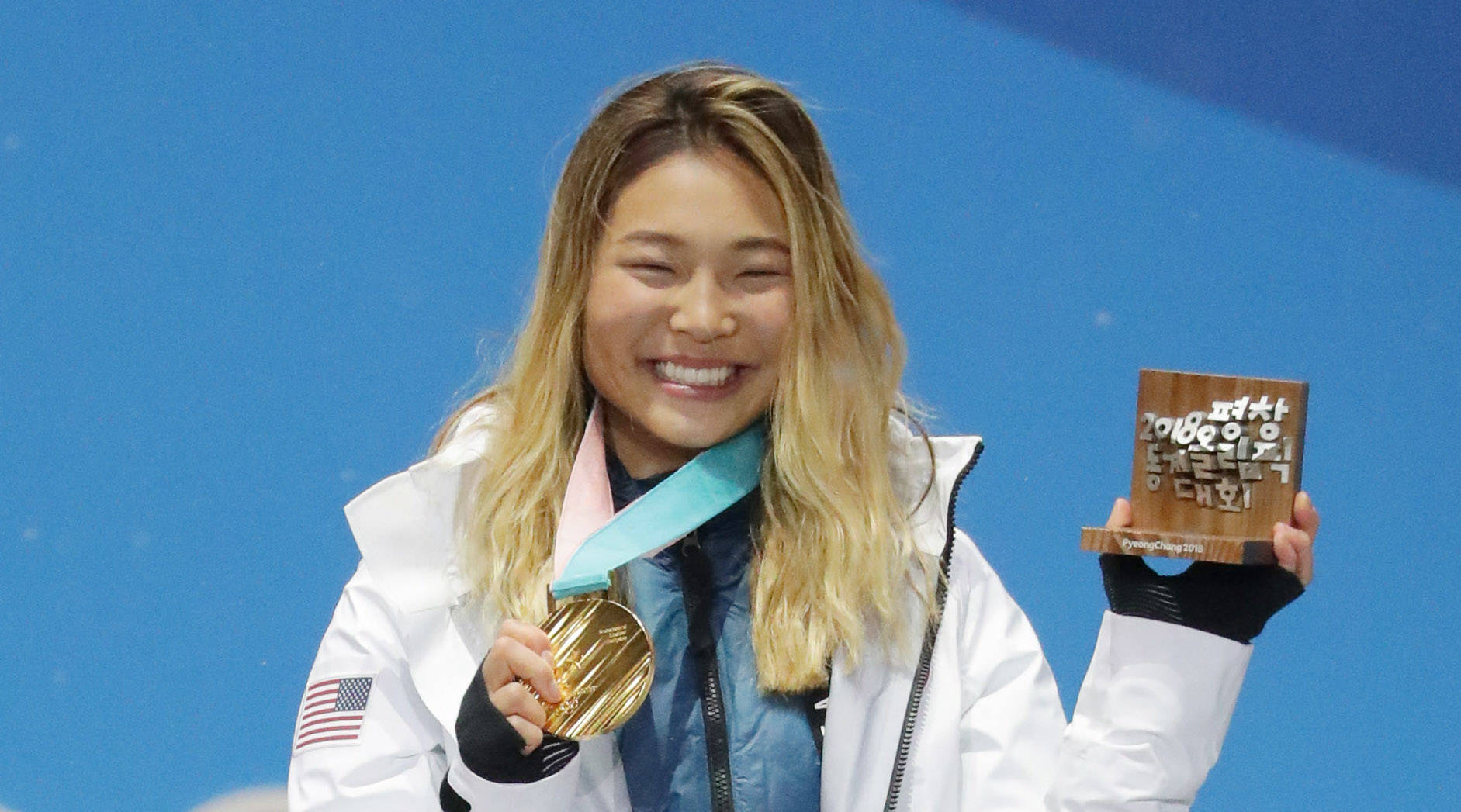 Mark Hoffman-USA TODAY Sports
Radio host Patrick Connor has been fired by KNBR for his inappropriate comment about 17-year-old Chloe Kim.
Connor just started a job on Barstool Radio on SiriusXM, which is separate from his duties on Bay Area sports radio station KNBR. While co-hosting "Dialed-In with Dallas Braden," — a show that was two days old — Connor called Kim a "hot piece of a–."
"She's fine as hell! If she was 18, you wouldn't be ashamed to say that she's a little hot piece of a–. And she is. She is adorable. I'm a huge Chloe Kim fan," Connor said.
His comment came the day after Kim won gold at the Winter Olympics in the women's halfpipe. Connor initially showed no remorse for his comments, but he apologized on Wednesday morning.
Yesterday in a weird attempt to make people laugh I failed. My comments about @chloekimsnow were more than inappropriate they were lame & gross. Im truly sorry Chloe. You've repped our country so brilliantly. I apologize to my colleagues & the listeners for being a total idiot.

— Patrick Connor (@pcon34) February 14, 2018
KNBR initially said Connor had been suspended, but then program director Jeremiah Crowe came down even harder, saying that Connor is no longer with the station.
#Breaking– per #KNBR Program director Jeremiah Crowe: "Be advised that Patrick Connor is no longer with Cumulus Media." Radio personality known as 'P-con' dismissed after crass/sexual comments directed at #ChloeKim.

— Sam Brock (@SamNBCBayArea) February 14, 2018
Though his comments cost him his job with KNBR, Connor does not look like he will lose his gig at Barstool Radio. Sticking true to what fans have come to expect from Barstool, the company's founder says they won't let "crybabies" dictate their actions.
Nothing is more important @barstoolsports than trying to bring humor to our fans lives. Occasionally we miss the mark. Most of the time we don't. Regardless we won't let advertisers, crybabies and jealous people dictate what we do. You don't like us? Don't listen, watch or read. https://t.co/twYZRJGZlr

— Dave Portnoy (@stoolpresidente) February 14, 2018
Braden addressed the remarks during his show on Wednesday. He called Connor's comments "an egregious professional error. It is nothing to make light of. We understand the severity and seriousness of the comments made. … that is not who we are."
You can hear Connor's original comments in the video below:
MORE FROM YARDBARKER
Olympics News

Delivered to your inbox

You'll also receive Yardbarker's daily Top 10, featuring the best sports stories from around the web. Customize your newsletter to get articles on your favorite sports and teams. And the best part? It's free!