Oh, God. It's as if we've been plunged into a time warp - we worm-holed back to 2005, and old George is watching Tony Womack play for the Cardinals, and we're about to make the most pointless signing since Neville Chamberlain autographed appeasement, and here comes the Bubba Crosby/Andy Phillips era! (Actually, no: We should be so lucky; those teams made the playoffs...
Baseball fans will believe almost anything if they're starved enough for news. No source is too far removed from the situation, no rumor too far-fetched to attract attention as long as it arrives on a slow news day and can be expressed in 140 characters. Ruben Amaro thinks Vernon Wells could be the Phillies' answer in left field and wants to offer him an extension? Don't see...
Mariners News

Delivered to your inbox

You'll also receive Yardbarker's daily Top 10, featuring the best sports stories from around the web. Customize your newsletter to get articles on your favorite sports and teams. And the best part? It's free!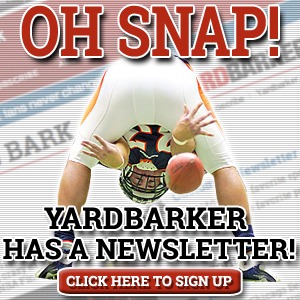 Latest Rumors
Best of Yardbarker

Today's Best Stuff

For Bloggers

Join the Yardbarker Network for more promotion, traffic, and money.

Company Info

Help

What is Yardbarker?

Yardbarker is the largest network of sports blogs and pro athlete blogs on the web. This site is the hub of the Yardbarker Network, where our editors and algorithms curate the best sports content from our network and beyond.