To Our Readers:(our first press pass 1/10/13)2013 was a bellwether year for CollegeHoopsDigest.com, as well, we started the website in January. It's been one heck of a journey. What started as an innocuous press pass to an LIU game has turned into covering games almost daily in NYC, New Jersey, Washington DC, Tampa, Miami, Orlando, College Park MD and Philadelphia. We've...
NASCAR News

Delivered to your inbox

You'll also receive Yardbarker's daily Top 10, featuring the best sports stories from around the web. Customize your newsletter to get articles on your favorite sports and teams. And the best part? It's free!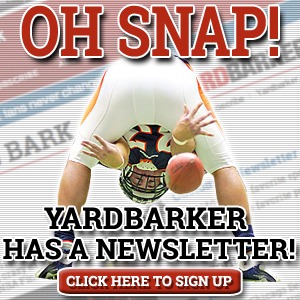 Latest Rumors
Best of Yardbarker

Today's Best Stuff

For Bloggers

Join the Yardbarker Network for more promotion, traffic, and money.

Company Info

Help

What is Yardbarker?

Yardbarker is the largest network of sports blogs and pro athlete blogs on the web. This site is the hub of the Yardbarker Network, where our editors and algorithms curate the best sports content from our network and beyond.