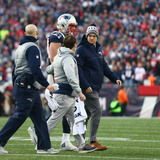 Rob Gronkowski was ruled out for Sunday's AFC championship game with a concussion.The New England Patriots tight end was hit in the head by Jacksonville Jaguars safety Barry Church with under two minutes to go before halftime on Sunday. Gronk immediately headed to the locker room for testing. He was initially termed questionable to return but was later said to be out for the game...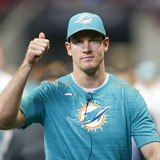 The Dolphins are planning to select a quarterback in the 2018 draft, and the club is even amenable to drafting a signal-caller in Round 1, according to Adam Beasley of the Miami Herald. Miami, of course, had planned to utilize Ryan Tannehill as its starting quarterback for the sixth consecutive season, but were forced to sign the retired Jay Cutler after Tannehll suffered a torn...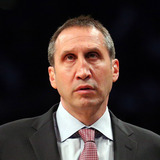 David Blatt took a funny shot at his former team before coaching Team Europe in the Turkish BSL All-Star Game.Blatt was interviewed before the game and said he hoped his team didn't give up as many points as the Cleveland Cavaliers did against the Oklahoma City Thunder — which was 148. Guess what? Blatt's All-Star squad lost 151-142. He got served a dose of Karma pretty quickly.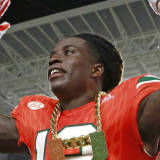 The football career of University of Miami cornerback Malek Young is over.After suffering a neck injury in the Orange Bowl, Young will undergo neck surgery which he confirmed will end his career."After discussions with my family and the UM medical staff we have determined that my football career should come to an end," Young's statement said, per Zach Barnett of College Football...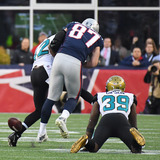 Late in the second quarter of Sunday's AFC Championship Game between the Jacksonville Jaguars and New England Patriots, Rob Gronkowski was forced out of action after taking a big hit to the head by safety Barry Church. Church was flagged on the play, and Gronkowski appeared to be shaken up.Gronkowski went straight to the sideline and walked right into the locker room for evaluation...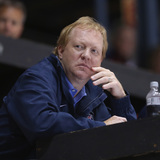 Jim Johannson, longtime Team USA executive and architect behind this year's 2018 Team USA men's Olympic team passed away this morning in his sleep at his home in Colorado Springs, USA Hockey announced. Johannson, the assistant executive director of USA Hockey and the general manager of the U.S. Olympic team, was 53 and was one of the most respected people in the sport of hockey....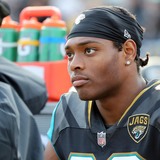 Tom Brady and the New England Patriots almost always refrain from getting into verbal sparring matches with their opponents in the media, but what happens on the field when game day arrives is a different story.When Tom Brady took the field at Gillette Stadium on Sunday and went through his usual fist-pump routine, Jacksonville Jaguars star cornerback Jalen Ramsey had some words...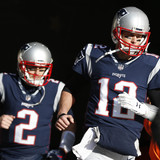 Despite having a hand injury that has been the talk of the sports world for the past several days, Tom Brady looked as fired up as ever when he took the field on Sunday to warm up before the AFC Championship Game.Brady emerged from the tunnel wearing a wrap and some tape near his right thumb, but he did not wear a glove while throwing passes prior to kickoff. His throws looked like...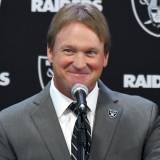 The Fritz Pollard Alliance is tasked with making sure the minority hiring process set forth by the Rooney Rule back in 2003 is followed by the NFL.Oftentimes, the Alliance has investigated whether a minority candidate was actually interviewed for a head coaching job. The latest such example came when the Oakland Raiders hired Jon Gruden to be their head coach earlier in January.Upon...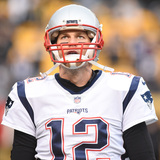 Tom Brady is said to have suffered some sort of cut on his throwing hand earlier in the week that required stitches, but one report claims that was not the full extent of the damage.On Sunday, Albert Breer of The MMQB was told by sources that Brady suffered a sprained thumb in addition to the laceration. While previous reports indicated Brady needed about four stitches, ESPN's Mike...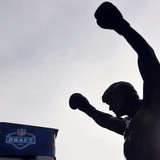 Okay, so maybe desecrate is kind of a strong word here. But for fans of the Philadelphia Eagles, it's probably perfect. You see, Minnesota Vikings fans have descended on the City of Brotherly Love in a big way for the NFC Championship, and they're seriously pumped. : @GoesslingStribpic.twitter.com/tdX8HwIQSh— Yahoo Sports (@YahooSports) January 21, 2018 Along with their "Skol" chanting...
All Sports News

Delivered to your inbox

You'll also receive Yardbarker's daily Top 10, featuring the best sports stories from around the web. Customize your newsletter to get articles on your favorite sports and teams. And the best part? It's free!
THE HOT 10: Who's Trending