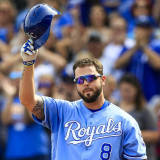 With Eric Hosmer headed to the San Diego Padres, there has been some speculation that the Kansas City Royals could try to bring back third baseman Mike Moustakas instead.However, there is no real indication that's going to happen, according to ESPN's Buster Olney, who reported Sunday that the Royals have yet to make any real effort to retain Moustakas. With few contenders in need...
Tim Tebow is back with the New York Mets for spring training, and team general manager Sandy Alderson has high hopes for his charismatic ace in the hole. Many will undoubtedly scoff at this statement, thinking it's nothing more than a publicity ploy. After all, Tebow is a huge draw, even at the minor league levels, where he pulled in record crowds last year.That said, we can't ignore...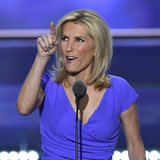 FOX News host Laura Ingraham really stepped in it recently when she made some comments about LeBron James and Kevin Durant, who have been critical of President Donald Trump recently. "Must they run their mouths like that? Unfortunately, a lot of kids — and some adults — take these ignorant comments seriously," Ingraham said Thursday night on her show. "And it's always unwise to seek...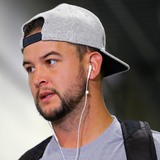 AJ McCarron has never been a starting quarterback in the NFL, but the 27-year-old is expected to be pursued like one now that he has won his grievance against the Bengals and will become a free agent. Several teams are expected to have interest in McCarron, including one that has some tough decisions to make with its own quarterbacks.Charley Walters of the St. Paul Pioneer Press...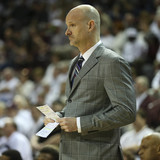 After announcing he'd be leaving Ole Miss after the 2017-18 season earlier this week, head basketball coach Andy Kennedy has changed course and is stepping down, effective immediately.The school announced the move on Sunday.Kennedy gave a statement, noting three main reasons he's making the move right now. Lift "the cloud" forming over our program due to continued speculation regarding...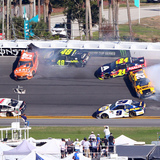 It sure looked like the first stage at the Daytona 500 was going to end without incident. Right up until the end of it, anyway. As drivers jostled for position, the first wreck of the Great American Race ended up taking out multiple cars.Jimmie Johnson, Daniel Suarez, William Byron and Erik Jones were all involved in the wreck as Kurt Busch captured the opening stage. This crash...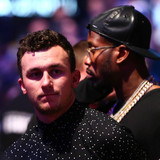 Johnny Manziel recently revealed that he suffers from bipolar disorder. Speaking to TMZ Sports, the former Heisman Trophy winning and Cleveland Browns quarterback elaborated on what that felt like.He also offered some words of encouragement for other people fighting a similar battle."Sometimes days don't look as great as the other. Sometimes you feel like you'll never get out of...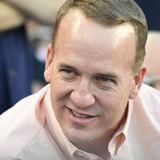 The Daytona 500 is one of the biggest racing events on the calendar every year, and the star power on display isn't just about the guys driving the cars. Peyton Manning was one of the many celebrities attending the Great American Race, and he also landed a special honor.Manning drove the pace car, and he looked geeked to be out there doing it. Here's Manning before the race, standing...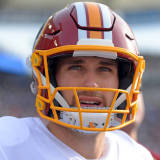 The Washington Redskins may use their franchise tag on quarterback Kirk Cousins, but he wouldn't be having it if they did.According to Kimberley A. Martin of the Washington Post, sources close to Cousins have made it known that he'll file a grievance against the team through the NFLPA if the team takes action.Many in the league see a potential tagging of Cousins as a petty move by...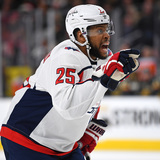 The NHL released a statement this morning about Saturday night's incident in Chicago in which four fans directed racial remarks towards Washington Capitals forward Devante Smith-Pelly. The African American forward was taunted by fans who were sitting near the penalty box in the third period of the game with the Blackhawks, while he was serving a five-minute major for fighting.According...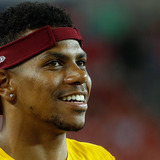 The Cleveland Browns may bring back a familiar face next season to help bolster their offense.According to Mary Kay Cabot of Cleveland.com, free agent wide receiver Terrelle Pryor "will be on the Browns' radar" this offseason.Cabot notes that Pryor never particularly wanted to leave Cleveland in the first place, and with his replacement Kenny Britt already out the door, the Browns...
All Sports News

Delivered to your inbox

You'll also receive Yardbarker's daily Top 10, featuring the best sports stories from around the web. Customize your newsletter to get articles on your favorite sports and teams. And the best part? It's free!
THE HOT 10: Who's Trending