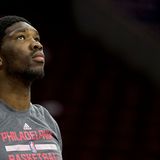 Philadelphia 76ers center Joel Embiid, due to injury, hasn't played a minute in the NBA just yet despite being drafted back in 2014. But he does have one important athletic achievement to his name – beating pop star Justin Bieber in an arm wrestle. Friday night, Bieber and Embiid apparently hung out at Hyde in Los Angeles and challenged each other to a test of strength. The...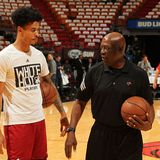 The Boston Celtics are filling out their roster Saturday. Athletic wing Gerald Green will join the Celtics on a one-year contract at the veteran's minimum, according to multiple reports. But he's not the only one: Boston agreed to bring back center Tyler Zeller, and agreed to contracts with rookies Demetrius Jackson and Ben Bentil. The @celtics will sign free-agent guard...
It's hard to imagine many in the Oklahoma City area want to buy a Kevin Durant jersey right now. Durant pulled the worst move since The Decision recently, abandoning the Thunder for the Golden State Warriors. As many know, this might not stand as such a huge ordeal had he not went and joined the team that bested the Thunder in the playoffs, not to mention posted the best regular...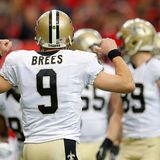 Drew Brees was thought to be a lock to earn a contract extension this offseason, but the New Orleans Saints didn't oblige. Now we're learning there hasn't been any meaningful conversations on this front in a long while. This has Brees feeling a bit perplexed. "Not sure why things have not progressed," said Brees, per ESPN's Mike Triplett. "They made an offer in...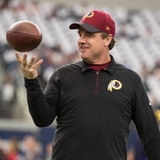 Parking is one of the most annoying, stressful and sometimes disheartening aspects of modern society. Nobody likes to park far away from where they have to go, especially at work. Some would do anything in order to earn better parking spots. Jay Gruden, head coach of Washington's NFL team, has decided to use parking spots as an incentive for players to work harder in practice...
Indianapolis Colts defensive lineman Arthur Jones has reportedly been suspended four games for violating the NFL's policy on performance enhancing substances. Colts' DT Arthur Jones suspended the first four games for violating the NFL policy on performance enhancing substances. — Adam Schefter (@AdamSchefter) July 22, 2016 While this is the first time Jones has been suspended...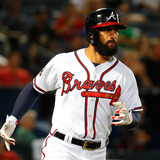 The Kansas City Royals are on the fringes of the playoff race, but they are still looking at potential upgrades. One of them is reportedly Braves outfielder Nick Markakis, whom Kansas City is looking at, according to Mark Bowman of MLB.com. Markakis fits in well with how the Royals build. He's a contact-hitting outfielder who hits left-handed and doesn't rely on power. He has...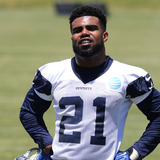 Audio from the 911 call Tiffany Thompson made on Friday morning to report domestic violence allegations against her boyfriend Ezekiel Elliott has been released. In the recording, Thompson is remarkably calm and says she has been beaten up by Elliott for the past five days. Thompson accused Elliott of assaulting her Friday morning in a parking lot in Columbus, Ohio. The Dallas...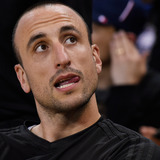 For Manu Ginobili, the Philadelphia 76ers were much more than a leverage piece for more money. It seems odd to think Ginobili might have signed with the rebuilding 76ers as opposed to sticking with the San Antonio Spurs, but it almost happened—which maybe isn't that surprising considering this is the summer where Kevin Durant joined the Golden State Warriors and Dwyane Wade...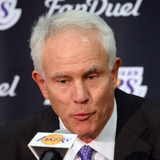 The Los Angeles Lakers might have another trade in mind. The Lakers and president Mitch Kupchak brought on Jose Calderon in a bit of a salary dump recently after a somewhat disappointing summer. Somewhat, because while the team drafted Brandon Ingram, the big free-agency get was Timofey Mozgov and Luol Deng, not Kevin Durant or some other major name. Alas, the Lakers don't sound...
For those of you who are wondering what Dennis Rodman is up to these days, the only thing we can tell you is that he may or may not have been involved in a recent hit-and-run. TMZ is reporting that Rodman has been named a "person of interest" in a hit-and-run investigation in Santa Ana, Calif., following a collision early Wednesday morning. California Highway Patrol reported...
All Sports News

Delivered to your inbox

You'll also receive Yardbarker's daily Top 10, featuring the best sports stories from around the web. Customize your newsletter to get articles on your favorite sports and teams. And the best part? It's free!
THE HOT 10: Who's Trending