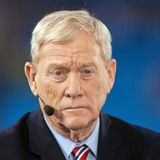 Former NFL general manager-turned-talking head Bill Polian has been offering up a treasure trove of hot takes this week. And in his most recent one, Polian engaged in a bit of revisionist history by completely contradicting what he originally thought of Johnny Manziel.In essence, Polian argued on Tuesday that the Browns "got what they deserved" by using the 22nd pick in the 2014...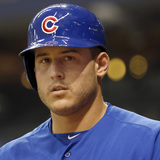 The massacre at Stoneman Douglas High School last week in which 17 students and faculty lost their lives hit extremely close to home for Anthony Rizzo, and the Chicago Cubs first baseman is 100 percent in support of Major League Baseball's efforts to honor the victims. MLB announced this week that teams will honor those slain by wearing Stoneman Douglas caps on Friday before spring...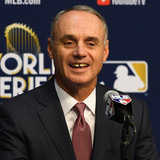 Major League Baseball has been searching for ways in recent years to improve pace of play and inject more drama into games, but one idea that an MLB executive floated this week seems downright preposterous.During Tuesday's edition of "The Rich Eisen Show," Eisen revealed that he was told by an MLB executive that one idea that has been proposed to make baseball more exciting is to...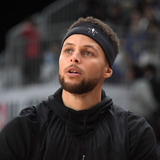 The Golden State Warriors have decided how to spend their day in D.C. later this month in place of what was supposed to be their trip to the White House to be honored as the defending NBA champions.ESPN's Chris Haynes and Ramona Shelburne report that the Warriors will spend Feb. 27 taking a private tour of a local place and they will be accompanied by children.The Warriors are scheduled...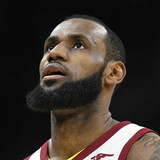 Adam Silver recently made it known that the NBA is considering redoing its playoff format, going 1-16 instead of having two 1-8 conferences. Cleveland Cavaliers star LeBron James is less than enamored with the idea.Speaking on the matter, James made it known that he prefers the current two-conference, 1-8 format with the best team from each conference meeting in the finals."I would...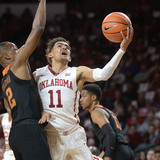 Oklahoma star Trae Young once looked like the collegiate player of the season, but a recent slump has seen his star fade somewhat.That has not had a huge impact on NBA scouts, who are willing to dismiss Young and the Sooners' second half swoon."If you are a Trae Young fan, the slump does not affect your thinking at all," one NBA scout told Jonathan Wasserman of Bleacher Report. ...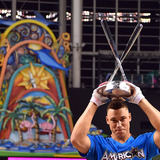 Miami Marlins CEO and co-owner Derek Jeter's desire to remove the home-run sculpture that sits in the outfield of Marlins Park could be thwarted by Red Grooms, the artist who designed it.According to a Miami Herald report, a Miami-Dade county official has indicated the artist who designed the $2.5 million sculpture has to effectively sign off on its removal per an agreement reached...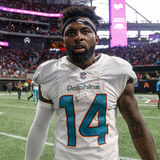 When the Dolphins slapped Jarvis Landry with the franchise tag earlier this evening, it was assumed that the wideout would remain with the organization through at least the 2018 season. However, Mike Florio of ProFootballTalk.com says the receiver could be shipped out in a trade as early as this offseason. A league source told Florio that the "quick tag" can be attributed to the...
New Orleans Saints and New Orleans Pelicans owner Tom Benson was hospitalized this week and treated for flu-like symptoms, but he is said to be resting comfortably.The Saints issued a statement on Wednesday updating the health of Benson, who is 90."Saints and Pelicans Owner Tom Benson was recently admitted to Ochsner Medical Center. He is currently being treated for flu symptoms...
New York Knicks head coach Jeff Hornacek was not inclined to discuss at any length the alleged recent altercation between himself and Joakim Noah.Reports surfaced that a heated exchange between the center and Hornacek was the impetus to the team exiling Noah. Not only that, subsequent reporting indicated Hornacek allegedly shoved Noah during the altercation.Hornacek not surprisingly...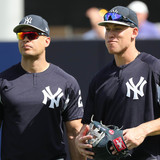 Gary Sanchez joked Tuesday about being somewhat jealous while marveling at the hitting power of Giancarlo Stanton and Aaron Judge during batting practice."What can you say? Those guys hit moon shots and mine barely go over the fence,'' Sanchez said while taking part in a batting cage session alongside Stanton, Judge and Jacoby Ellsbury, via the New York Post. Evidence of the two...
All Sports News

Delivered to your inbox

You'll also receive Yardbarker's daily Top 10, featuring the best sports stories from around the web. Customize your newsletter to get articles on your favorite sports and teams. And the best part? It's free!
THE HOT 10: Who's Trending