Posted June 19, 2012 on AP on Fox
With the end of the group stage, Euro 2012 is more than two-thirds complete, with 24 matches played and just seven left, culminating with the July 1 final in Kiev. And, like a regular service on a car, this European Championship has provided a neat opportunity to lift up football's lid, inspect its innards and assess its health. So, in 12 days between co-host Poland's opening 1-1 draw on June 8 with Greece to England and Sweden's victories in the last group games on Tuesday, what have we learned? PLATINI'S WINNING GAMBLE: Basing the Euros further east than ever before in Poland and Ukraine, to be followed in 2018 by the first World Cup in Russia, feels fresh and new and is helping the sport move beyond divisions dating back to the Cold War, whereby much of its influence and wealth, best stadiums and future in Europe were concentrated in the west. The huge distances some teams traveled from bases in Poland to matches in Ukraine - some 7,000 kilometers (4,300 miles) for the Netherlands squad, alone - made Euro 2012 neither environmentally friendly nor logistically easy. Hooligan brawls before and during Poland's 1-1 tie on June 12 with bitter rival Russia, and allegations of racist behavior involving groups of so-called fans from Croatia, Spain, Russia and Poland showed football still attracts unwanted followers. Images of men, some drunk, fighting each other and police in Warsaw recalled rioting in London during Euro '96 and at the 1998 World Cup in France. But pre-tournament fears that Euro 2012 might be dangerous for visitors, particularly in Ukraine, because of hooligans and racists appear so far to have been overblown. Gambling on Poland and Ukraine, new frontiers for the Euros which looked ill-prepared for so long, is paying off for Michel Platini, UEFA's president. ''We can do better, but better is perfection,'' Platini said Monday. ''It is very, very difficult to do better in this tournament than what we have done.'' STARS INVARIABLY FLOP: Platini, with a record nine goals, including two hat-tricks, at Euro '84, and Diego Maradona and Zinedine Zidane at the World Cups of 1986 and 1998 - to name just three players who more than met expectations - showed that football's biggest stars can shine on its biggest stages. Still, it's also amazing how often they don't. Two years after they reached the World Cup final, the Netherlands go down as the major flop of Euro 2012. Premier League top scorer Robin van Persie managed just goal, Bundesliga top scorer Klaas-Jan Huntelaar got none. In losing all three group games, the Netherlands' stars played as if they were looking out for themselves, instead of each other. They went home having proved that even in Dutch there is no 'I' in 'team.' CRISTIANO RONALDO SHINES: The 2008 world player of the year scored just once at the 2010 World Cup - against lowly North Korea. At Real Madrid, he has at times been eclipsed by Barcelona's Lionel Messi. After missing goals in Portugal's 1-0 loss to Germany and its 3-2 win over Denmark, there were again doubts at Euro 2012 about whether Ronaldo has the big-stage game to match his own inflated sense of self-worth. But his two goals, his unflagging desire, his physicality and the way he worked for his team that defeated the Netherlands 2-1 in its last group match, advancing Portugal to a winnable quarterfinal on Thursday against the Czech Republic, were awesome. It was the single most impressive performance so far by any player at Euro 2012. Having led Real Madrid to La Liga title, and with Messi not having a major international tournament to shine at with Argentina this year, Ronaldo could be world player of 2012 if he keeps this up. TECHNOLOGY, PLEASE! As at the 2010 World Cup, Euro 2012 has thrown up another sharp example of why football needs goal-line technology, heaping more embarrassment on bureaucrats in the sport - including Platini - who resist it. In South Africa, Frank Lampard's shot for England against Germany crossed the line and should have been awarded. In Donetsk on Tuesday night, Marko Devic's shot for Ukraine appeared to cross England's line before it was hooked clear by John Terry. Under Platini, UEFA introduced extra officials to spot such incidents and to ward off pressure for the use of technology that can tell when a ball crosses the goal-line. But, in this case, both the extra assistant and the referee missed what a machine certainly would have spotted. Hopefully, Platini's ears flushed red. GRUDGE MATCH: All 16 teams at Euro 2012 wanted to do well, but some needed to more than others. For Italy, which meets England in the quarterfinals on Sunday, success at Euro 2012 would offset damage done to its domestic game by the latest Italian match-fixing scandal, which has seen about 50 arrests since last year. For France, a surprise defeat of defending champion Spain in the quarters would help win back French supporters who were disgusted with the national squad after its shameful behavior at the 2010 World Cup, when its stars went on strike and performed abysmally. As for England, its team arrived with such low expectations that overcoming Italy to reach the semifinals would be such an accomplishment that the famously short-tempered British tabloids might even grant a stay of execution for new manager Roy Hodgson. But no nation needed a dose of football opium as much as the Greeks, to help them momentarily forget their financial misery. Greece can get some payback on Friday, against Germany. That quarterfinal, pitting Europe's sickest economy against its largest one, could join the annals of great football grudge matches - like England vs. Argentina or the Netherlands vs. Germany. Germany has been a major contributor to two multibillion-euro financial rescue packages for Greece but, in return, it also made the Greeks implement tough reforms and spending cuts that have left their economy mired in a deep recession, producing anger and resentment. After so much doom, gloom and bitter medicine from Berlin, Greece 1, Germany 0 would be oh-so-sweet for Greek fans. GERMANY TO WIN: But Greece will lose. Of the quarterfinalists, Germany has been the most impressive. Spain's dependence on Fernando Torres up front will be the world champion's undoing. Despite his double against Ireland, Torres still doesn't look reliable for goals. With his Plan B of playing a midfield without a recognized striker, Spain coach Vicente del Bosque seems to be attempting to rewrite the norms of football. The Spanish pass the ball beautifully among themselves but their embroidery doesn't always look very dangerous. Not only is Germany the only team that won all its group matches, it looks like it has more goals and victories to come. My tip: Germany, crowned champion on July 1. --- John Leicester is an international sports columnist for The Associated Press. Write to him at jleicester(at)ap.org or follow him at http://twitter.com/johnleicester
Original Story:
http://msn.foxsports.com/foxsoccer/so...
THE BACKYARD
BEST OF MAXIM
RELATED ARTICLES
UEFA President Michel Platini is unhappy that some Croatia fans have tarnished a European Championship he described as ''99 percent great.'' Platini told reporters Monday he is delighted with co-hosts Poland and Ukraine, who ''have already won the Euro'' by defying doubters to organize a successful tournament. However, he added: ''I am not...
UEFA President Michel Platini has acknowledged that the next European Championship group stage will be ''less dramatic'' with 24 teams. Euro 2012 is praised for a 16-team format which opposes high-ranked teams from the start of the 31-match tournament. A simple format sends the top two from each 4-team group into the quarterfinals. Euro 2016 in France will have...
UEFA President Michel Platini says his organization has ignored Palestinian calls to strip Israel of hosting rights for the 2013 European Under-21 Championship despite ''a certain amount of pressure being put on us.'' Last week, Palestine Football Association President Jibril Rajoub urged UEFA to remove Israel as host in protest against the Israeli authorities'...
UEFA president Michel Platini is hoping to see Germany meet Spain in the final of Euro 2012. The 2008 finalists...
Soccer News

Delivered to your inbox

You'll also receive Yardbarker's daily Top 10, featuring the best sports stories from around the web. Customize your newsletter to get articles on your favorite sports and teams. And the best part? It's free!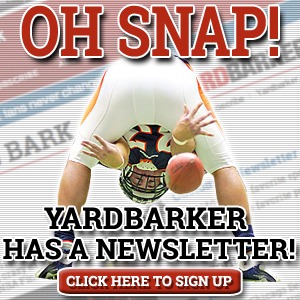 Latest Rumors
The Backyard

Today's Best Stuff

For Bloggers

Join the Yardbarker Network for more promotion, traffic, and money.

Company Info

Help

What is Yardbarker?

Yardbarker is the largest network of sports blogs and pro athlete blogs on the web. This site is the hub of the Yardbarker Network, where our editors and algorithms curate the best sports content from our network and beyond.