Originally posted on
The Comeback
| By Andrew Coppens | Last updated 8/26/16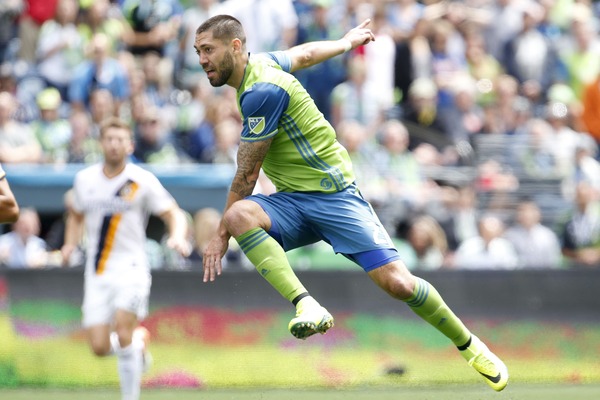 The Sounders and national team star will undergo testing for an irregular heartbeat.
Jennifer Buchanan-USA TODAY Sports
The United States men's national team and the Seattle Sounders of MLS have counted on star forward Clint Dempsey a lot in recent years. He's a leader for both teams and one of the most prolific scorers in USMNT and MLS history.
However, the Sounders released a statement on Friday afternoon saying that Dempsey is undergoing medical testing for what is being termed "an irregular heartbeat", and he will not be competing for either his club or his country for the time being.
Not to belabor the obvious, but #USMNT spokes says Dempsey will not be called up for WCQs vs. SVG and T&T. https://t.co/vnQh8lNveg

— Jeff Carlisle (@JeffreyCarlisle) August 26, 2016
At 33 years old, Dempsey is seen as on the downside of his soccer career, but he is hardly slowing down in terms of production. He has made 82 appearances for Seattle, recording 37 goals and 23 assists across MLS regular season and postseason play since joining the club. He is the only player in MLS to record double-digit goals and assists over the past two league campaigns as well.
This season, Dempsey has been the bellwether for the Sounders fortunes. He has just eight goals on the season, but five of them have come in the recent ressurgance of the club. The Sounders are riding a five-game unbeaten streak and Dempsey's return to goal-poaching form has been a massive catalyst for the turnaround.
However, the biggest set of shoes to fill comes on the national team.
Dempsey has netted 52 goals in 130 appearances for the United States men's national team as well. His 130 appearances rank him fourth all-time for the USMNT, while he is just six goals from taking over as the all-time leading scorer in national team history as well.
The USMNT as they have struggled to score goals and get creative without him on the field in the past two years. Dempsey's leadership in terms of production and attitude also are going to be sorely missed.
The post USMNT star Clint Dempsey undergoing testing for irregular heartbeat appeared first on The Comeback.
MORE FROM YARDBARKER:
Best athlete by state all time
QUIZ: Name every MLS team
20 teams comprise Major League Soccer. How many of the can you name?
MORE FROM YARDBARKER
Sounders FC News

Delivered to your inbox

You'll also receive Yardbarker's daily Top 10, featuring the best sports stories from around the web. Customize your newsletter to get articles on your favorite sports and teams. And the best part? It's free!