It's been quite obvious recently that Dolph Ziggler's big push from earlier in the year has come to a screeching halt and now we know why. F4WOnline is reporting that Dolph Ziggler is being punished for something he said in an interview during SummerSlam week.  F4WOnline doesn't mention exactly what interview it was but just that he's paying the price for saying the wrong thing. We reached out to a source this morning to confirm the story and to get an idea of exactly which recent interview it was that truly ruffled some feathers.  After all, Ziggler has made several seemingly controversial comments recently, so we wanted to find out the exact one.  Our source wouldn't say exactly, but he pointed to an interview done at the WWE 2k14 panel. We did some digging and found THIS; On August 22nd at a WWE 2K14 SummerSlam event, Ziggler did an interview with Arda Ocal of the Baltimore Sun.  In the interview, Ziggler expressed his frustration with only having a mixed tag team match at SummerSlam, as well as frustration over his character's stagnation since losing the World Heavyweight Championship.  Furthermore, when told by Ocal that he had wished that the style of promo's that Ziggler did in Zack Ryder's "Z! True Long Island Story" were also used on WWE TV, Ziggler replied, "you and me both."  You can hear the entire interview HERE. It's assumed that this is the interview that has Ziggler in hot water. Ziggler also made some pretty controversial statements a week later to Mike Jones from DC101 in Washington about WWE backing Randy Orton. Here is what he had to say about the topic: "If you've been familiar with WWE for the last 10 years or so, you would understand without Triple H coming up front and coming out and saying this is our hand picked guy, he's the face, no matter what we're behind him," Ziggler said. "If you've been watching for the last 10 years or so, you'd already know that they made up their mind about him long time ago. No matter what he does, good or bad, they're behind him and they'll go out of their way to cut peoples legs from underneath them to make sure Randy comes out looking great." "So, the fact that it's now out in the open, and I'm allowed to comment on it, it actually makes me sick. I'm really happy for Randy, he's awesome, he's so good at this. It makes me mad how good he is. But the opportunities that he gets over and over again makes that chip on my shoulder feel that much bigger to me. I wanna go out there and prove that they're wrong, prove [to] Triple H that he backed the wrong guy for the last 10 years, and no matter what, I'm going to come out on top, one way or the other."
Original Story:
http://wrestlechat.net/exclusive-dolp...
MORE FROM YARDBARKER
WWE News

Delivered to your inbox

You'll also receive Yardbarker's daily Top 10, featuring the best sports stories from around the web. Customize your newsletter to get articles on your favorite sports and teams. And the best part? It's free!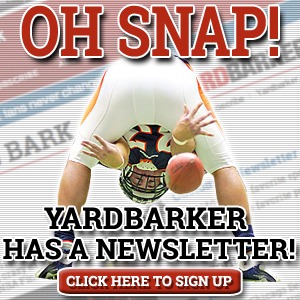 Latest Rumors
Best of Yardbarker

Today's Best Stuff

For Bloggers

Join the Yardbarker Network for more promotion, traffic, and money.

Company Info

Help

What is Yardbarker?

Yardbarker is the largest network of sports blogs and pro athlete blogs on the web. This site is the hub of the Yardbarker Network, where our editors and algorithms curate the best sports content from our network and beyond.