WWE legend The Million Dollar Man Ted DiBiase spoke with Chad Dukes of CBS Radio Washington DC 106.7 The Fan. During the show DiBiase spoke about the current WWE product, the Undertaker's Wrestlemania streak ending and JBL & Alberto Del Rio portraying the Million Dollar Man gimmick. Several people have given their views on the Undertakers streak, DiBiase believes it should have not ended, whilst  Hurricane Helms  believed it should have ended. On Bray Wyatt and different characters: "I think [Mike Rotunda aka IRS] son, this Bray Wyatt is one of the best new characters that they've had in a long time. I really, really like it." "I went back to work for them for a short time back in '06, and they said, "Watch the shows tell me what you think," and I said, 'Everybody's the same.'  You know, back then I said, 'Everybody's bald head, tattooed, trying to be Stone Cold Steve Austin.'When I was there it was a variety of characters. You had the guy with the snake, you had the rich Snidely Whiplash- me, and then you had a hillbilly, you had a sumo wrestler, you had all these characters. To now, nobody wears a ring jacket anymore, everybody looks the same. So I think they're starting to get back to that and that's good." On the Undertaker's Streak: "My personal feeling is that wasn't supposed to happen. I don't know for sure, I hadn't spoken to anybody that night, I haven't spoken to anybody since but, I was told, somebody said that when 'Taker when he got back through the curtain, he collapsed. And I think that whatever the move was, I think he got knocked out and he didn't kick out because he was out. As I was watching it I saw the expression on [Paul Heyman]'s face I thought, 'Something ain't right.' So I really think that wasn't supposed to happen." "If I were going to do it, the Streak was such a thing, a big deal with fans, I would either never beat him at WrestleMania or if I did beat him I would do it with somebody you're really gonna give a big push." "Obviously, Brock's great, but he didn't need it." Lucas Murrin is a writer for WrestlingNewsDepot.com of the UTN Network. You can follow his twitter @lucasmurrin. Remember to Follow Wrestling New Depot on Twitter at @Wrestling_Depot and like us on our brand new Facebook Page Image Credit: WWE.com
Original Story:
http://wrestlingnewsdepot.com/2014/07...
MORE FROM YARDBARKER
WWE News

Delivered to your inbox

You'll also receive Yardbarker's daily Top 10, featuring the best sports stories from around the web. Customize your newsletter to get articles on your favorite sports and teams. And the best part? It's free!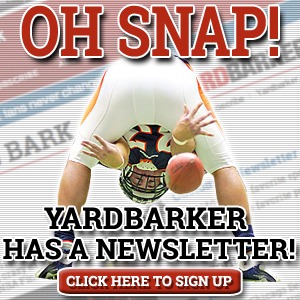 Latest Rumors
Best of Yardbarker

Today's Best Stuff

For Bloggers

Join the Yardbarker Network for more promotion, traffic, and money.

Company Info

Help

What is Yardbarker?

Yardbarker is the largest network of sports blogs and pro athlete blogs on the web. This site is the hub of the Yardbarker Network, where our editors and algorithms curate the best sports content from our network and beyond.