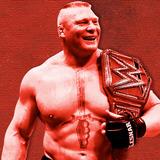 On Sunday, WWE will put on its 30th annual SummerSlam event. The event will take place from the Barclays Center in Brooklyn, the show's official home for the last three years and for the foreseeable future. WWE is going all out as well, with a whopping 13 matches on the card, including the pre-show. It looks to have the making of a monster pay-per-view, but there is also an elephant...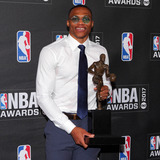 Want more news first thing in the day? Sign up for the Yardbarker Morning Bark newsletter here.Good morning and welcome to the YB Box Score, what were reading once we replace the batteries on our remote after going between the Big3, NBA Awards and RAW. Happy birthday today to Brad Childress, Johnny Benson and Chuck Person. On this date in 1917 Hank Gowdy of the Boston Braves became...
It's hard to know exactly how to feel about a Chris Benoit biopic. There was a time when Benoit was a fan favorite, adored sometimes because of who he was but often because of who he wasn't. He wasn't traditionally good looking. He wasn't a behemoth like so many superstars of the sport. He didn't seem to have much of a personality. And yet all of that is what made him...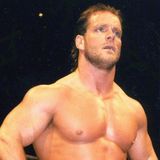 Nine years ago on June 25th, 2007, former WWE star and one-time world heavyweight champion Chris Benoit was discovered dead in his Georgia home after he had murdered his wife Nancy and son Daniel before taking his own life. In a long, emotional and at times horrifying interview with WWE star Chris Jericho, Benoit's former sister-in-law Sandra Toffoloni - the sister of Nancy Benoit...
By Steve DelVecchio Rumors about a potential movie that tells the story of former wrestling star Chris Benoit's life have been swirling lately, and now we know the actor who will be playing the lead role. Wrestling Observer reports (via The Sportster) that Liev Schreiber is set to star as Benoit in "Crossface," which will be based on Matthew Randazzo's book "Ring of...
In a move that is sure to spark conversation, the WWE are lifting the "Benoit Ban." All mentions and matches of Benoit have been removed from WWE programming for almost seven years. That ban is officially over.
MORE STORIES >>
WWE News

Delivered to your inbox

You'll also receive Yardbarker's daily Top 10, featuring the best sports stories from around the web. Customize your newsletter to get articles on your favorite sports and teams. And the best part? It's free!