Sports & Politics Intersect: NFL and NIH collide over concussions
Front Five: The top stories that shaped both sports & politics this week
Stan Grossfeld/The Boston Globe via Getty Images
"I feel like Dr. Death." - Dr. Ann McKee, Chief of Neuropathology at the VA Boston Healthcare System and director of BU's CTE Center 
The partnership between the NFL and the National Institute of Health seems to be leading to an unhappy ending between the two groups, only days after a report from the Boston University School of Medicine and the VA Boston Healthcare System found out of 111 brains studied from former NFL players, only one did not have chronic traumatic encephalopathy. In total, of the brains collected from 202 former players of all different levels of football, 87 percent of them showed signs of CTE. In the immediate aftermath of the report, members of the House Committee on Energy and Commerce sent a letter to NFL commissioner Roger Goodell seeking assurance the league would honor its promise to the Foundation of the NIH to donate the remaining $18 million out of the originally promised $30 million in 2012 before the partnership was due to end in August, but researchers seem to be willing to let the remaining funding go after what has been an uneasy relationship with the NFL and its veto power of how the funds could be used, stating, "NIH is currently funding concussion research directly." 
While team owners like Jerry Jones are quick to point out when he returns to high scchool reunions, players tend to be in better shape than the school, more families are speaking out about how the game has affected their loved ones not just in their later years, but during their playing days. Dolphins owner Stephen Ross said had he had a son, he would allow them to play football today as he believes the game continues to get safer. The Dolphins announced this week they would fund testing for 15,000 Miami-Dade County student-athletes to get baseline concussion testing across multiple sports, including football, soccer, cheerleading, baseball and basketball.
Chip Somodevilla/Getty Images
"I am a Republican which is sometimes worse than being an @mets fan. Having said that it's time to win." - Anthony Scaramucci, via Twitter on May 3, 2016
Sports and the presidency come together again this week with the appointment of new White House communications director Anthony Scaramucci, noted sports fan and a minority owner of the New York Mets – who just happens to also co-own the jersey Mike Piazza wore in the first home game back in the Big Apple after 9/11. Also in White House news, Melania Trump announced her first solo trip as First Lady this week, as she will lead the delegation to the 2017 Invictus Games for wounded soldiers to be held this September in Toronto. 
One doesn't have to be a part of the official White House staff to raise eyebrows around the sports world, as former Fox News commentator and Trump confident Bill O'Reilly was spotting wearing a Tampa Bay Buccaneers jersey this week, causing fans to question how he was related to the team. And while we doubt they would be asked, Dallas Mavericks owner Mark Cuban and possible Marlins owner and former Florida governor Jeb Bush offered different answers when asked at the OZY Fest in New York if they would serve in Trump's cabinet. Cuban said he would not, while Bush deferred to talking about "something fun." 
In the spirit of AFC East sportsmanship, Senator Marco Rubio (R-FL), a devoted Dolphins fan, joked during Jets' owner and Trump appointee Woody Johnson's confirmation hearing as U.S. ambassador to the United Kingdom that Tom Brady should be nominated as ambassador to Brazil… in September. 
And finally, in the continued "Will The Rock run for president" front, Irish bookmaker BoyleSports continues to lower the odds for a Rock victory, setting him ahead of Senators Marco Rubio and Ted Cruz (R-TX), and Ohio Governor John Kasich.
*Update When White House Chief of Staff Reince Priebus departed the president's service today, it happened to be on a tarmac, leading former USC coach Lane Kiffin to joke on Twitter "Donald Trump firing his Chief of Staff draws Lane Kiffin, USC comparisons. #Feel4U." 
"We screwed up badly." - Cleveland Cavaliers owner Dan Gilbert
Two NBA owners with ties to the Detroit area found themselves under fire for unrelated incidents that reflected poorly not only on their investment groups, but upon their poor understanding of the city itself.   
Bedrock Development, Cavs owner Dan Gilbert's real estate development firm, placed advertising around a new downtown Detroit renovation project asking people to "see Detroit like we do" – causing outrage as a majority of the models used in the image were white in a city that is 82 percent black. In a statement from Gilbert on the company's Facebook page, Gilbert apologized at length noting, "We immediately killed this dumb campaign slogan as soon as it was communicated more widely in our company. You won't be seeing that tagline anywhere again." 
Back to the hometown team of the Pistons: Team owner Tom Gores' Platinum Equity firm has asked the Federal Communications Commission for permission to buy Securus Technologies Inc., a telecom firm that provides prison inmates with phone usage at what critics consider predatory rates —up to $22.56 for a 15 minute phone call— for a reported $1.6 billion. Gores, who has earned some goodwill in the community by fundraising for Flint during their on-going tainted water crisis and moving the team to downtown, faces criticism the purchase is in conflict to his public works as Securus Technologies is contracted by the state of Michigan for its jail system. 
Gilbert and Gores are still lobbying to get an MLS expansion team for Detroit, including hosting a friendly match between AS Roma and Paris Saint-Germain last week at Comerica Park to gauge local fan interest in soccer, and putting forth a proposal for a new stadium in a partially developed section of downtown. That section includes an uncompleted jail, which Gilbert's Rock Ventures believes should be moved to Wayne County to open up more space for a $520.3 million criminal justice complex.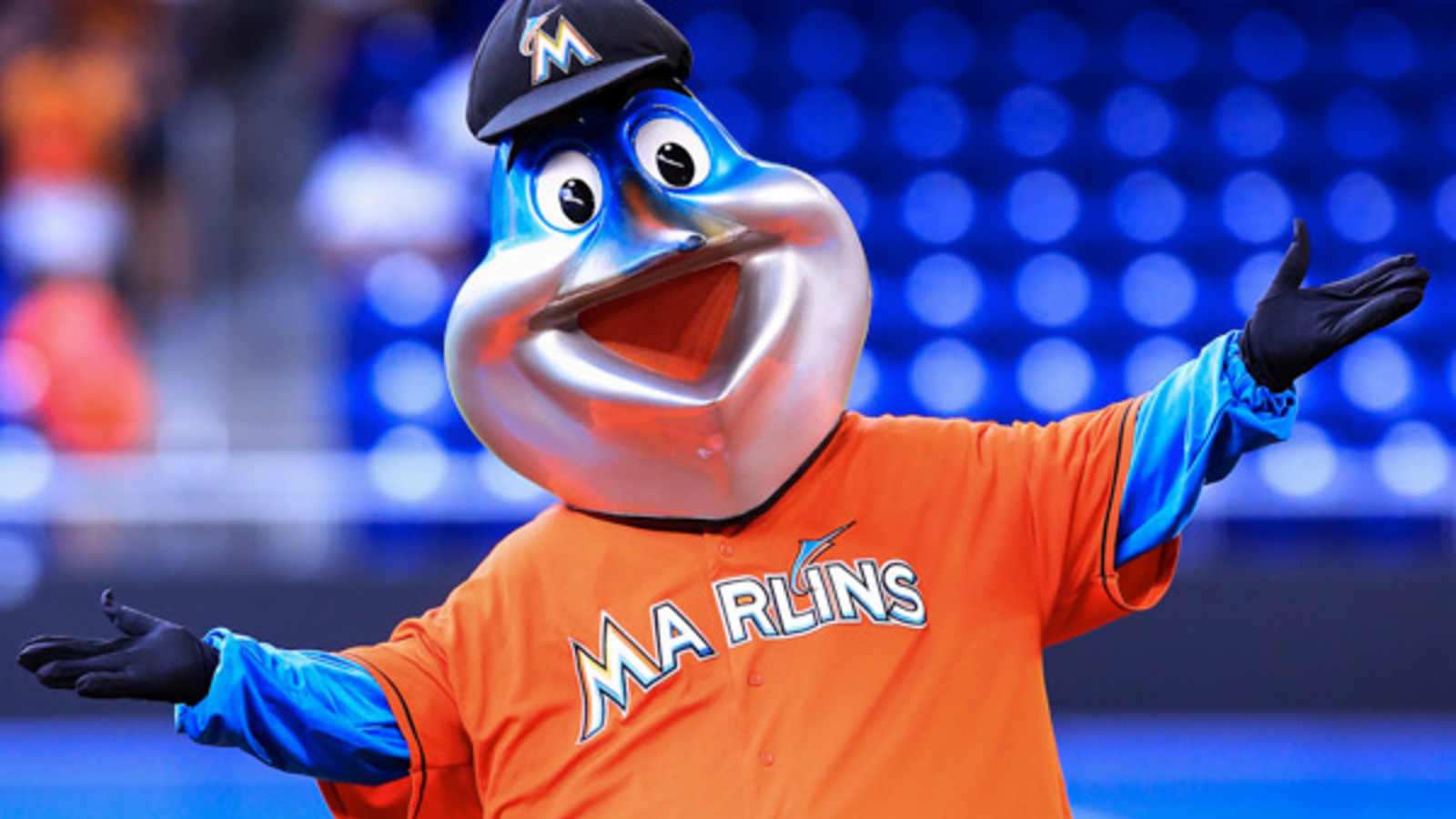 Rob Foldy/Getty Images
"I think he's holding out for dollars right now that are unrealistic." - Miami Dolphins owner Stephen Ross on Jeffrey Loria's asking price for the Miami Marlins 
Tagg Romney exited the investment group that is now led by Wayne Rothbaum and Jeb Bush as the bidding for the Miami Marlins continues to drag through the summer, though sources close to the process say the situation is 'fluid' and Romney could rejoin the pair. Bush met with MLB commissioner Rob Manfred last week without any representatives from the team present, while businessman Jorge Mas spoke to Manfred this week as he continues to build the case that he and his potential partners are the best fit to buy the Marlins. Mas reportedly has privately expressed frustration with how long the process is taking, with the Marlins refusing to allow him an exclusive negotiating window and with the $1.2 billion valuation current owner Jeffrey Loria has set. 
Miami Dolphins owner Stephen Ross believe Loria is asking too much for the team, telling reporters on the first day of Fins' training camp this week, "I think he's holding out for dollars right now that are unrealistic. That's what I would guess. They have their issues, certainly. That's their problem. I have to worry about mine." Ross also said he has fielded calls about potentially investing in an ownership group, but he's not interested.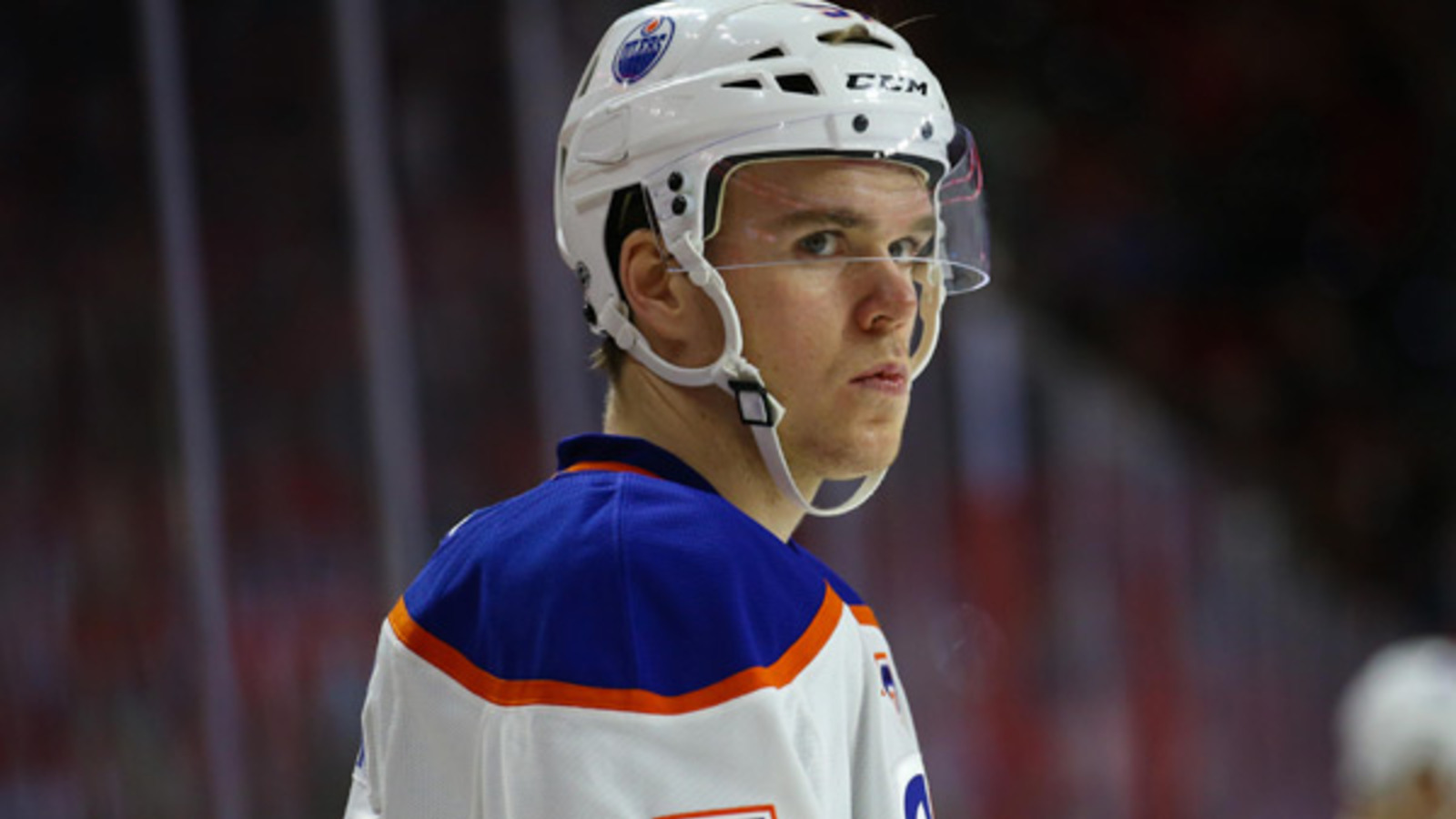 James Guillory-USA TODAY Sports
"You want to be able to represent your country on the highest stage, and the Olympics is obviously the highest stage possible." - Connor McDavid, captain of the Edmonton Oilers
NHL MVP Connor McDavid expressed disappointment with the current battle between the league and the International Olympic Committee with the 2018 Winter Olympics just months away, a high-profile statement against commissioner Gary Bettman's April edict the NHL will not suspend the season for players to participate in the PyeongChang Games, a reversal of previous Olympic breaks. McDavid, who has represented Canada on the junior level, would most likely be a shoo-in for the the squad. In his place, Team Canada is reaching out to free agency veterans like Shane Doan, Jarome Iginla and Mike Fisher who could be available. Evgeni Malkin of the Pittsburgh Penguins has recently said he would appeal to team owner Mario Lemieux directly about his desire to play for Team Russia this winter. 
Just because the NHL is forgoing their regular Olympic appearance does not mean the league is giving up on growing the international scene, as their 31-country tour lands in Dublin next week for the Irish Festival as part of the NHL's centennial celebration. The festival has been sponsored by the Columbus Blue Jackets since 2010. 
Recently, the AHL announced players not on two-way contracts with the NHL would be allowed to participate in the Winter Games.
Of Note: 
For the record books: This week in sports politics history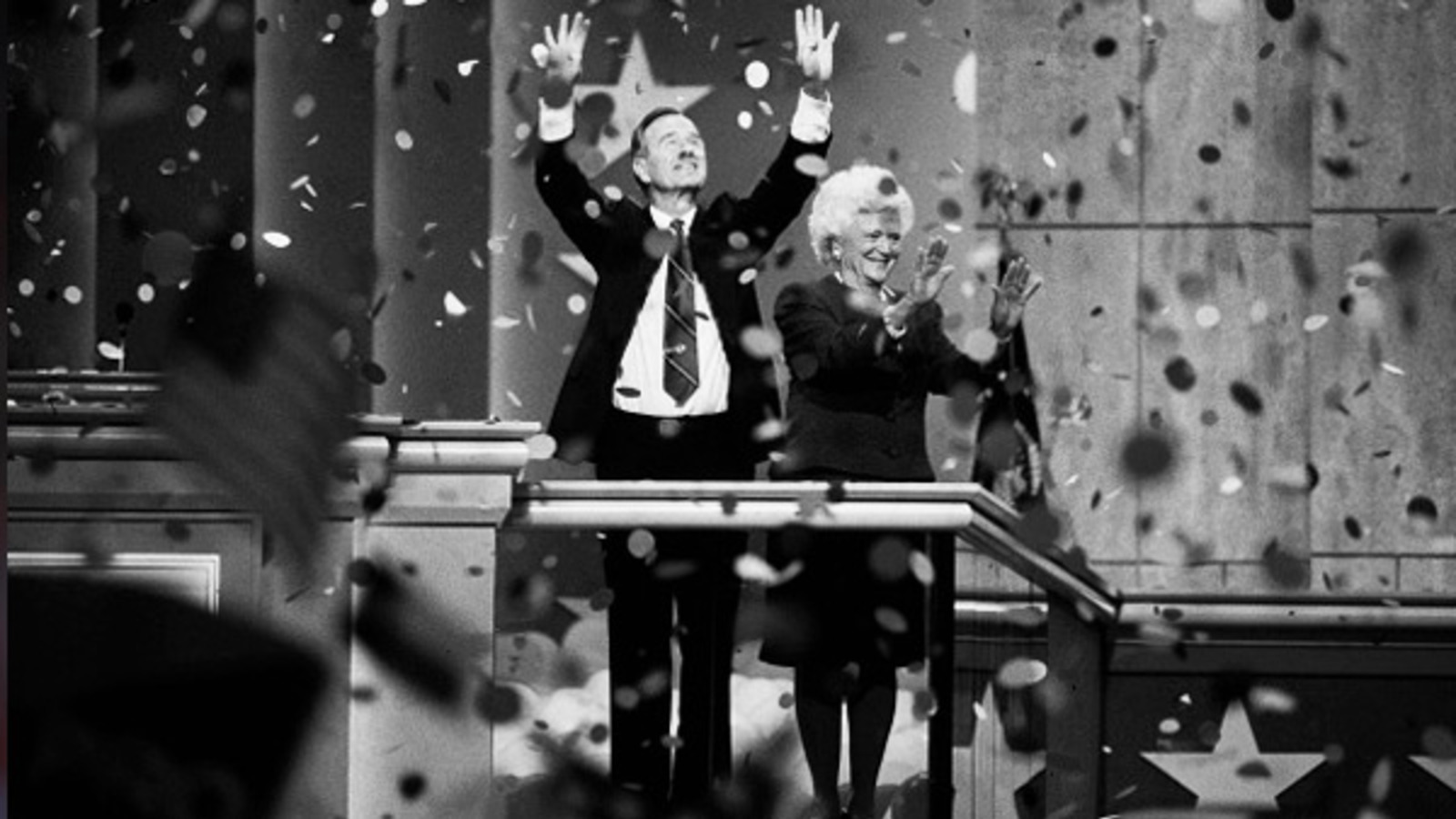 Ralf-Finn Hestoft/CORBIS/Corbis via Getty Images
"Looking back, I wish I had told them to go to hell."  - Former Houston Astros owner John McMullen 
From July 27 through August 23, the Houston Astros undertook a 26-game road trip while their home in the Astrodome was secured to play host to the 1992 Republican National Convention. The deal was agreed to by then-Astros owner John McMullen, who did not consult the league or the Players' Association of his agreement to give up the venue for the RNC in 1991, under what he claimed was considerable pressure from Houston leaders to give native Texan George H. W. Bush a proper convention send-off. The MLBPA filed a grievance against McMullen which he was forced to settle.  When asked about the trip, outfielder Eric Anthony said he was telling his teammates to send out laundry on the first day of each hotel stay since "they don't make a suitcase big enough for 30 days."  
The Astros finished the trip 12-14 and visited every Major League Baseball city with the exceptions of Montreal, New York City and Pittsburgh.
All Sports News

Delivered to your inbox

You'll also receive Yardbarker's daily Top 10, featuring the best sports stories from around the web. Customize your newsletter to get articles on your favorite sports and teams. And the best part? It's free!
MORE FROM YARDBARKER
All Sports News

Delivered to your inbox

You'll also receive Yardbarker's daily Top 10, featuring the best sports stories from around the web. Customize your newsletter to get articles on your favorite sports and teams. And the best part? It's free!