"Who could forget the amazing Jose Altuve? Where's Jose? He's much taller than I thought." - President Donald Trump It's been a busy sports week for U.S. presidents, present and former alike. On Monday, Donald Trump welcomed the World Series-winning Houston Astros to the White House as per tradition. The event doubled as a celebration to the city of Houston and tribute to the many...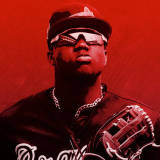 If you haven't already, it's time to start becoming familiar with the name Ronald Acuna.The Braves outfielder is widely regarded as the top young player in all of baseball, and despite having a grand total of zero official MLB at-bats under his belt, the 20-year-old sensation is already drawing comparisons to Mike Trout, Bryce Harper and Hank Aaron. That's pretty good company for...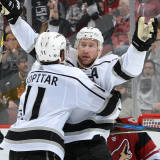 At the end of every workweek, Yardbarker takes a look at what the NHL has in store for the weekend. We'll see whose stock is soaring, who needs to get their acts together and what tilts promise to keep you on the edge of your seat. In this week's edition, the fight for a playoff spot continues to be tight and two players make NHL history.Who's on fire Last week, we noted that the...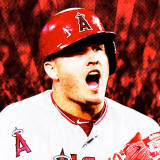 MLB Opening Day is just around the corner, but before it gets here, why not take a trip around the diamond and see our top 10 at every position rankings for 2018 first? 4. Chris Sale, Red Sox Whether it be his menacing glare, often nasty disposition or the snake-like way he unfurls on the mound, Sale has always had a special type of intimidation factor on the hill. Of course, the...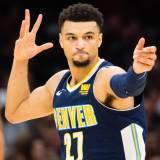 Jamal Murray became of age to drink legally in the U.S. less than a month ago and played in his first NBA game fewer than two years ago. Despite his age and relative lack of experience playing basketball at its highest level, Murray was booed for an entire game in one of the most iconic arenas by one of the prettiest fan bases while playing against one of the league's preeminent...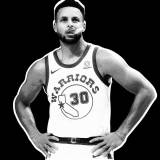 Happy belated 30th birthday to the greatest shooter in NBA history.On Wednesday, Steph Curry turned the big 3-0, and to celebrate three decades of Wardell the Warriors threw their captain a surprise party. Curry arrived to the event in style, only to see both Steve Kerr and Klay Thompson show off their best dad dance moves once he got there. The team may have actually gone a little...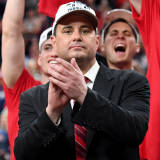 Let's be honest: You probably don't need more reasons to watch the NCAA Tournament. If you're like most of the rest of the country, you're going to watch whether you're at work or home, and you're going to hide your behavior from your boss — unless you're your own boss, in which case, lucky you!In any event, let's take a look at a few good reasons to partake in the Madness.Duke will...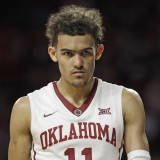 Most people are fans of the NCAA Tournament. Giving them a reason to watch is as simple as saying, "It's the NCAA Tournament." However, some other people might not be inclined to watch and want an extra push to do something else, like read a book, tend to the garden or dig out from another Nor'easter. Let's take a look at why you shouldn't watch the NCAA Tournament this year.You...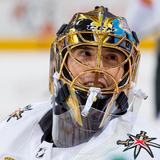 Finding the right words to describe Marc-Andre Fleury's 400th career NHL win isn't an easy task. Yes, the milestone itself is impressive, and yes, the fact that he did so at Wells Fargo Center in Philadelphia — a tough building against a Flyers team that is quite familiar with Fleury and battling for a playoff spot — is certainly striking.However, "impressive" doesn't quite do Fleury...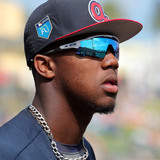 MLB has turned into a young player's game over the last several years, and the future of the game is very bright if its top prospects are any indication. Here are the top 50 prospects entering the 2018 season.
All Sports News

Delivered to your inbox

You'll also receive Yardbarker's daily Top 10, featuring the best sports stories from around the web. Customize your newsletter to get articles on your favorite sports and teams. And the best part? It's free!
THE HOT 10: Who's Trending