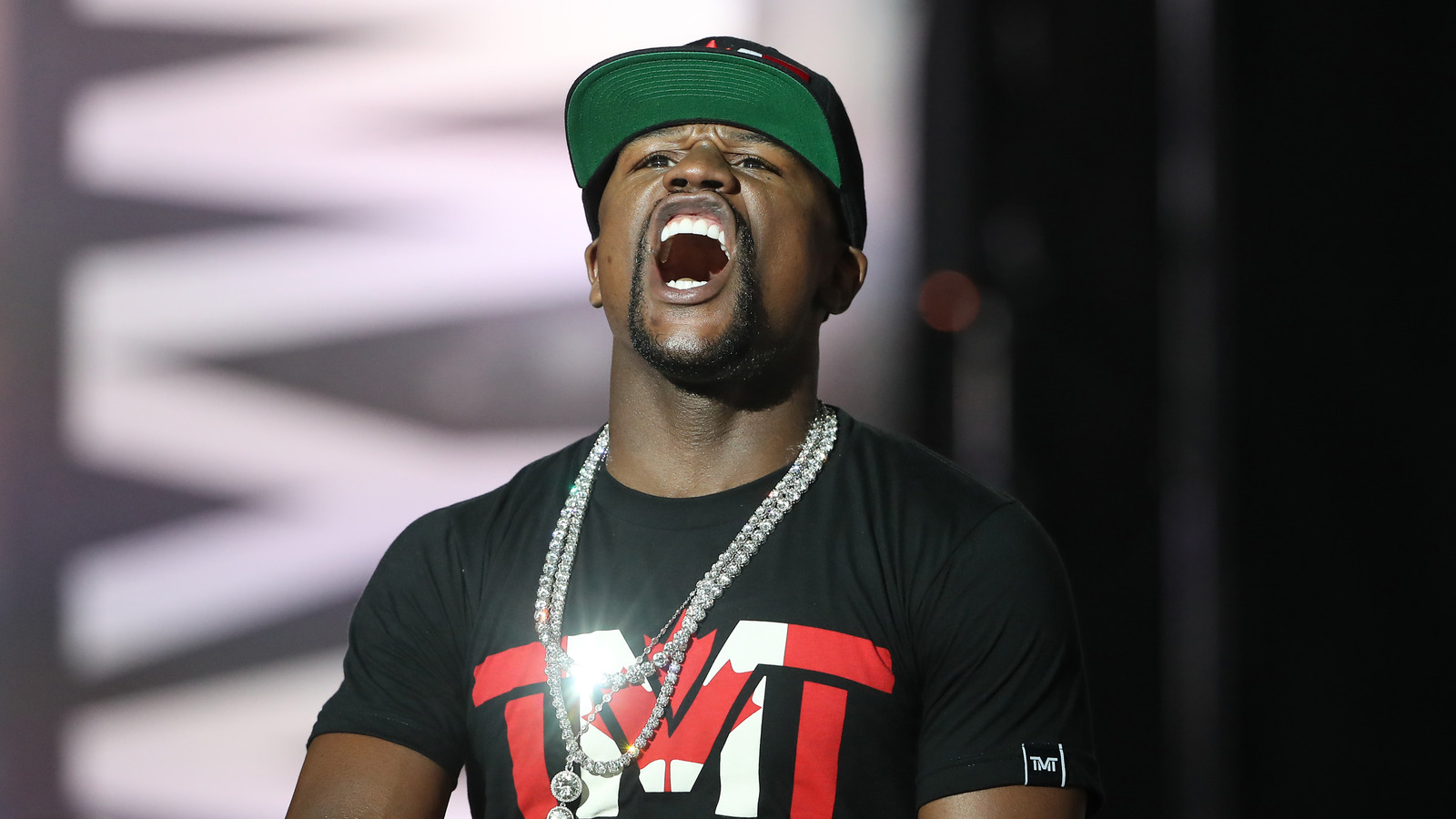 Floyd Mayweather speaks during a world tour press conference to promote the upcoming Mayweather vs McGregor boxing fight at Budweiser Stage. 
Tom Szczerbowski-USA TODAY Sports
Justin Bieber is going through yet another one of his image makeovers, and the latest has apparently had a serious impact on his relationship with Floyd Mayweather Jr.
Sources close to both Bieber and Mayweather told TMZ that Bieber's mentors from the Hillsong Church have been counseling the pop star about distancing himself from friends who may be bad influences. That advice inspired Bieber to take a look at his friendship with Mayweather, and he ended up unfollowing Floyd on Instagram. According to the report, Floyd went "nuclear" and is "incensed."
We're told church pastors did not single out Floyd as a bad influence, but Justin decided on his own he needed some distance. Our sources say Justin didn't want a clean break from Floyd, he just wanted to "reset boundaries" … walling himself off from things like Floyd's obsession with strip clubs.

Justin unfollowed Floyd on Instagram as part of the resetting of boundaries, and our sources say Floyd went "insane, nuclear." He lashed out at Justin, called him a "traitor" because Floyd had stuck with Justin during his meltdown when everyone was attacking Bieber.
Mayweather brought Bieber into The Money Team several years ago, and Bieber even carried the undefeated boxer's title belts to the ring before a fight. In fact, Bieber was almost banned from visiting a certain country a while back because of his outspoken affiliation with Mayweather.
Can't we all just get along? Mayweather has a lot on his mind with the Conor McGregor fight less than a week away, so perhaps he can schedule some couples therapy sessions with Bieber after the bout.
MORE FROM YARDBARKER
Boxing News

Delivered to your inbox

You'll also receive Yardbarker's daily Top 10, featuring the best sports stories from around the web. Customize your newsletter to get articles on your favorite sports and teams. And the best part? It's free!