We've updated our Privacy Policy.
By continuing to use this site, you are agreeing to the new Privacy Policy.
Manny Pacquiao is the only fighter to win a title in eight weight classes. ESPN's Dotun Akintoye sheds light on the shadow cast by his precipitous fall and his controversial entry into politics.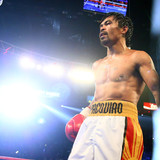 Manny Pacquiao announced this week that he will be fighting a new opponent in June, but promoter Bob Arum isn't so sure about that.Pac-Man, who has not fought since losing to Jeff Horn in Australia last July, announced in the Philippines that he will be fighting Lucas Matthysse on June 24. The fight is set to take place in Kuala Lumpur, Malaysia. Arum is skeptical that the fight...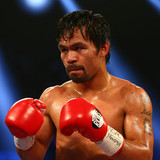 Manny Pacquiao is set to make his return to the ring in two months.Pacquiao is expected to face Mike Alvarado in Las Vegas on April 14 at the Mandalay Bay. There was initial talk of the fight being at T-Mobile Arena, but that plan was complicated by a Vegas Golden Knights playoff run. Pacquiao's fight with Alvarado will be part of a large pay-per-view put on by Bob Arum's Top Rank...
LIKE WHAT YOU SEE?
GET THE DAILY NEWSLETTER: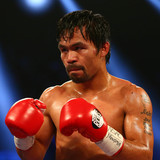 Manny Pacquiao's promoter is hoping to put the Filipino fighter back in the ring in April in Las Vegas, but there is a potential conflict with the city's NHL team.The Las Vegas Review Journal reported this week that Pacquiao's promoter, Bob Arum, is trying to put on a boxing card for ESPN on April 21 at T-Mobile Arena. The card would feature Bud Crawford against Jeff Horn, as well...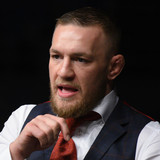 A couple of weeks ago, a report would surface suggesting UFC superstar Conor McGregor wouldn't fight in the Octagon ever again. Simply put, Dana White doesn't know. Now, however, the Irishman may be on the verge of finalizing his next opponent.But here's the catch: it's another boxer.And not just any boxer, mind you. After all, how could it be? Turns out—it's Manny Pacquiao. But...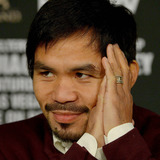 Credit Manny Pacquiao for being Johnny-on-the-spot with the best joke after the Canelo Alvarez-GGG fight.Canelo-Golovkin was ruled a draw on Saturday night in Las Vegas. One judge had it 115-113 for GGG, another had it 114-114, while a third judge somehow scored it 118-110 for Alvarez, leading to great criticism for her.The bogus scoring led Pacquiao to tweet this: Pacquiao is quite...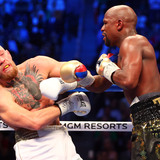 The Floyd Mayweather Jr.-Conor McGregor superfight did live up to the hype when it was all said and done — at least when it came to driving ratings.Even at the price of $99.95 (for HD viewing), fight fans had no problem ponying up the cash. They obviously had no qualms about paying for it, even though many fans felt slighted after the Mayweather-Manny Pacquiao snoozefest, which had...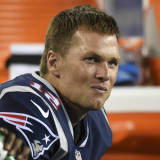 Tom Brady denied a claim made last week by Floyd Mayweather Jr. that he and the boxer are "very, very, close friends."The New England Patriots quarterback awkwardly addressed Mayweather's apparently erroneous statement on their purported close friendship during an appearance Monday morning on WEEI radio."No, I met him a couple of times," he said after a long pause, per a WEEI report...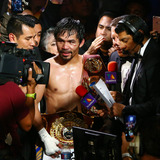 Manny Pacquiao took a shocking loss at the hands of Jeff Horn on Sunday in Australia, a controversial decision in what looked like an obvious win for one of the sport's legends.Pacquiao, seeking to continue getting his boxing career back on track, took up the fight with Horn in what many perceived as a launching pad to bigger fights in the coming years.Then the decision came in and...
We got a surprisingly competitive fight Saturday evening on ESPN when Manny Pacquiao faced underdog Jeff Horn, but we surely shouldn't have gotten the result we did: The Australian amateur talent upset the all-time great as Horn took a unanimous decision from Pacquiao in their welterweight bout. To be clear, this welterweight showdown was not clear cut. But almost no one outside...
MORE STORIES >>
Boxing News

Delivered to your inbox

You'll also receive Yardbarker's daily Top 10, featuring the best sports stories from around the web. Customize your newsletter to get articles on your favorite sports and teams. And the best part? It's free!