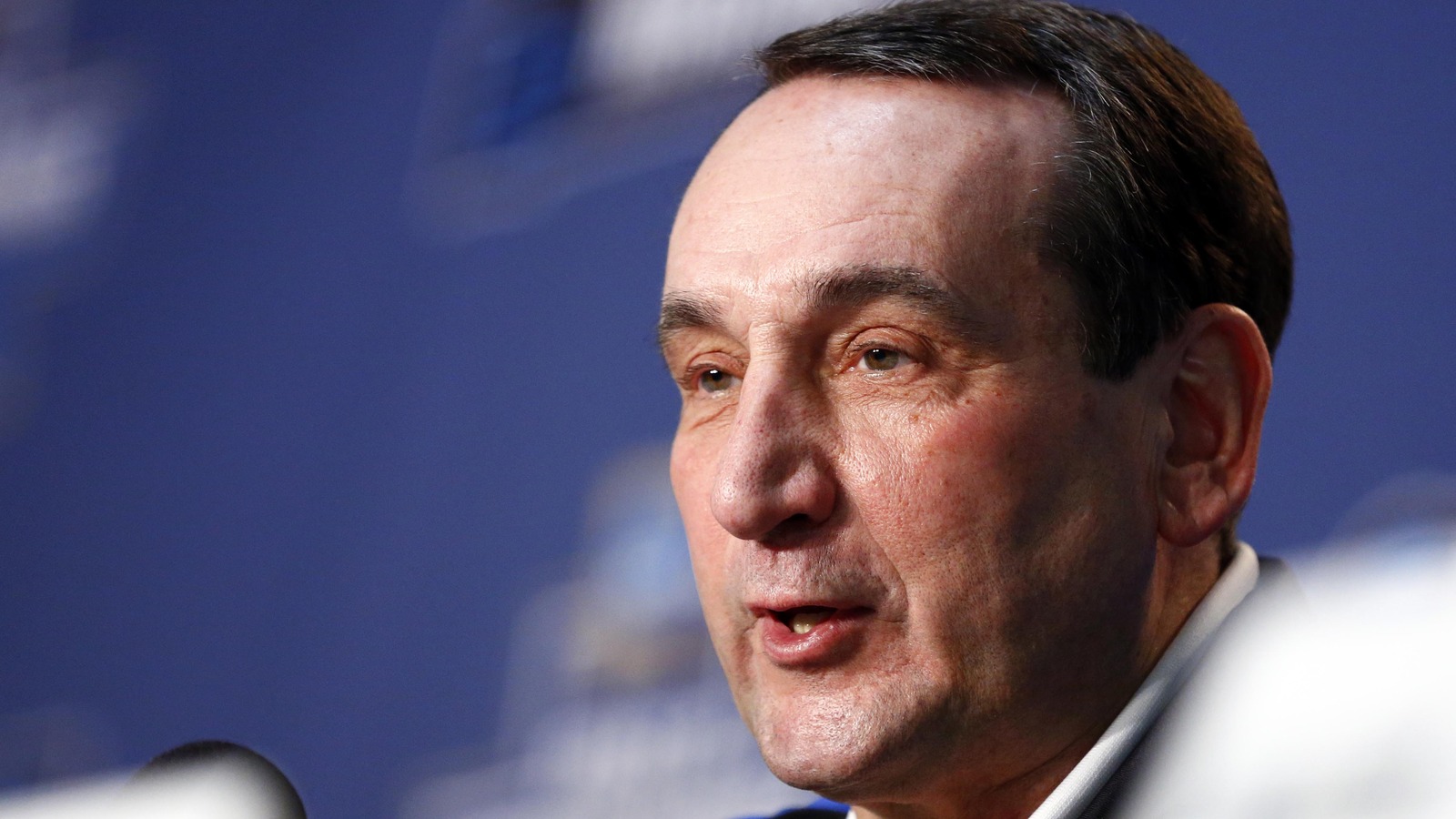 Mike Krzyzewski has some interesting thoughts on high school basketball players.
Jeremy Brevard-USA TODAY Sports
Duke Blue Devils head basketball coach Mike Krzyzewski has continued to play the system to the best of his ability. Now that college basketball has morphed more into a one-and-done format for future NBA players, Coach K has had to change his recruiting process midstream.
He's no different than coaches for other elite-level college basketball programs throughout the nation. With that said, Krzyzewski doesn't seem too fond of current NBA draft rules.
"In baseball, actually in theater, in music, if you're 16 and you're really good, you go on a different path," Krzyzewski said, via CBS Sports. "I really think that high school players should be allowed to go. And once they get to college, if you don't do that, I think a two-year period — so you legitimize being in college going for an education. You don't just kind of use the college system as a training ground."
Despite the current NBA draft rules, Duke has been able to remain competitive. It's somewhat of a surprise considering the school's education standards. Finding that happy medium between education and athletics has been big for the Blue Devils, who consistently boast top-two or top-three recruiting classes.
This year alone, Jayson Tatum and Harry Giles have entered the NBA draft after spending just one season with Duke.
MORE FROM YARDBARKER:
QUIZ: Name every current NBA player coached by Coach K
Despite an early exit from the 2017 NCAA Tournament, Duke University has been a breeding ground for future NBA talent. Currently there are 22 players in the NBA who were lead by Coach K, Mike Krzyzewski. How many of them can you name?
CLUE: Draft Year - Draft Number - Draft Team. UD indicates player was undrafted.
MORE FROM YARDBARKER
Blue Devils News

Delivered to your inbox

You'll also receive Yardbarker's daily Top 10, featuring the best sports stories from around the web. Customize your newsletter to get articles on your favorite sports and teams. And the best part? It's free!