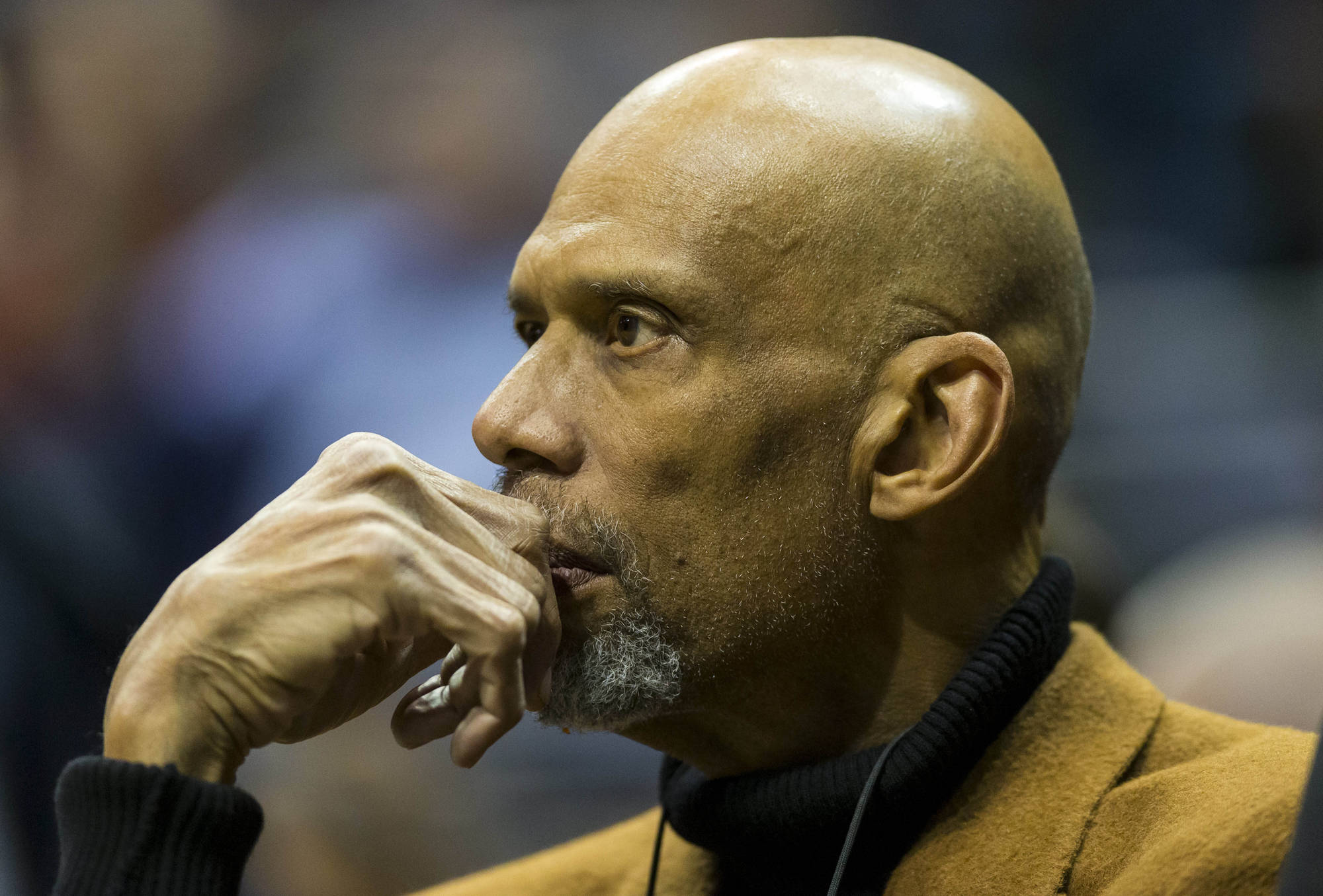 Kareem Abdul-Jabbar does not approve of LaVar Ball's outspoken antics.
Jeff Hanisch-USA TODAY Sports
Kareem Abdul-Jabbar hasn't been shy in the past about bashing LaVar Ball's parenting style, and he's also upset about the way Ball has treated college basketball.
During an interview with 95.7 The Fanatic, the NBA and college basketball Hall of Famer had some strong words on this topic.
"Everybody knows about his sons because he has been able to hype them. But I don't think that's good for college basketball," Abdul-Jabbar said, via TMZ Sports. "College basketball is starting to look like a … it doesn't look good. It looks like it's a huckster show. And that bothers me, you know. You have people going those lengths to promote their kids. I don't get it."
Abdul-Jabbar isn't alone. Many people agree that Ball is doing his sons and college basketball a disservice by perpetuation his shtick - not that it's made one bit of difference to the self-promoting founder of the Big Baller Brand. He's not going to dial back his game.
Not surprisingly, Abdul-Jabbar is also upset about how the game of college basketball has turned into a one-season showcase to get into the NBA.
"1-and-dones doesn't make any sense to me. To have somebody come and be on campus for 6 months and play a basketball season, what is that? It's strange and it's not good for the college game and it hasn't been good for the pro game. I think they better find a different way of dealing with those issues. I don't know exactly what that should be, but the way it is now is pretty pathetic."
One of college basketball's all-time greats, Abdul-Jabbar played three seasons at UCLA before heading to the NBA, where his legendary talents led to six NBA titles. The issue of one-and-dones being a bad deal for college basketball isn't a new one, and it's one that NBA commissioner Adam Silver appears to share.
MORE FROM YARDBARKER
Bruins News

Delivered to your inbox

You'll also receive Yardbarker's daily Top 10, featuring the best sports stories from around the web. Customize your newsletter to get articles on your favorite sports and teams. And the best part? It's free!