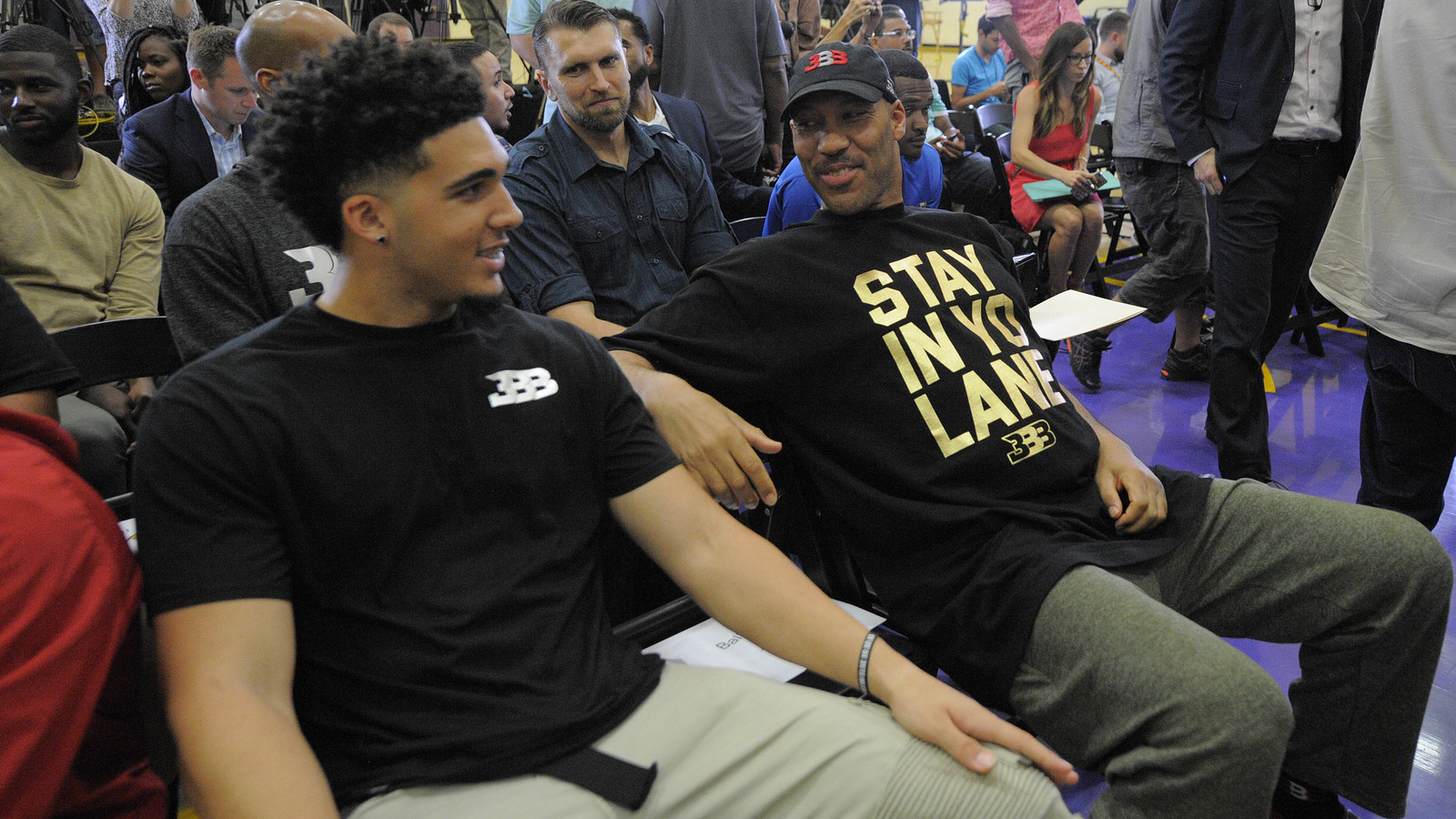 The show has hit a major snag due to LiAngelo's arrest.
Gary A. Vasquez-USA TODAY Sports
LiAngelo Ball and two other UCLA basketball players have created a messy situation in China by reportedly shoplifting from three stores, and the Ball family's reality TV show is unsure of how to handle the incident.
TMZ reports that producers for "Ball in the Family" were in China documenting LiAngelo, LaVar and LaMelo Ball as they supported the Bruins and promoted their Big Baller Brand, but cameras were not following LiAngelo at the time he was arrested for shoplifting. Chinese police raided UCLA's hotel room following the incident, but cameras were reportedly not rolling for that, either.
While a shoplifting investigation in a foreign company would obviously be riveting content for the Ball family's reality show, there's some concern over whether filming could make the situation worse. LaVar Ball already tried to downplay LiAngelo's arrest but was advised to keep quiet so he would not risk antagonizing Chinese officials. Turning the investigation into reality TV content could have the same effect.
"It's too early to say how, or if, the incident will be covered in the show," one of the show's executives told TMZ.
Initial reports indicated that LiAngelo and two other UCLA freshmen — Cody Riley and Jalen Hill — stole from one store in Hangzhou. However, the latest report makes the situation sound much worse, and the players could be facing additional charges.
MORE FROM YARDBARKER
Bruins News

Delivered to your inbox

You'll also receive Yardbarker's daily Top 10, featuring the best sports stories from around the web. Customize your newsletter to get articles on your favorite sports and teams. And the best part? It's free!