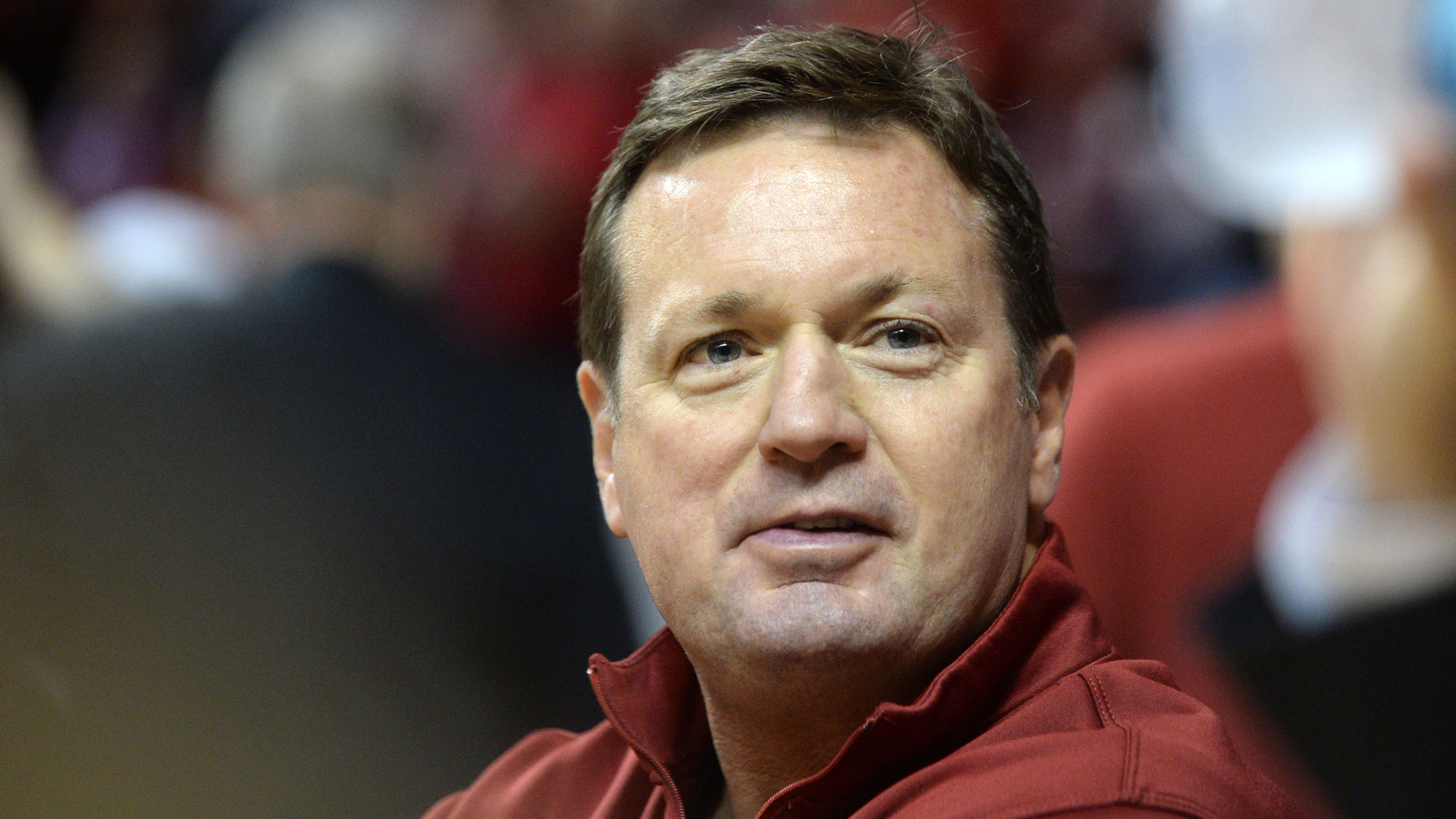 Bob Stoops stepped down as the Oklahoma Sooners football team's head coach after 18 seasons.
Mark D. Smith-USA TODAY Sports
Bob Stoops has reiterated that he is done with coaching and does not have any plans to return to the sideline.
After 18 seasons as head coach at Oklahoma, Bob Stoops stepped down in June and was replaced by former offensive coordinator Lincoln Riley. Since then, Stoops has made an appearance at Oklahoma's game against Ohio State. In the crowd is probably the closest we can expect to see the 56-year-old to the field because it does not sound like he will return to coaching.
"I will say, regardless of what you might hear out there in the papers, if I intended again to coach that would have been part of my statement," Stoops said, via NewsOK. "I would have said, 'I'm stepping away here now for this time for myself, but when it comes to the next year or two, I look forward to getting back in it.'
"But that's not what I said," Stoops continued. "You won't see me on a college sideline or a pro sideline. A lot of people act like they know, and there will be more than a few jobs out there. But that isn't at all what I'm looking to do."
Stoops had an enormous amount of success at Oklahoma, including a national championship and 10 Big 12 titles. With a 190-48 career coaching record, Stoops would certainly get plenty of phone calls should he make it known he's ready to return to the sidelines. However, we may be holding our collective breaths a while waiting for that to happen.
MORE FROM YARDBARKER:
QUIZ: Name every member of the Oklahoma Sooners to be selected in the first round of the NFL Draft
Since 1950, the Oklahoma University Sooners have sent 41 players to the pros in the first round of the NFL draft. How many can you name?
Clue: Year-Draft Number-Position-Team
MORE FROM YARDBARKER
Sooners News

Delivered to your inbox

You'll also receive Yardbarker's daily Top 10, featuring the best sports stories from around the web. Customize your newsletter to get articles on your favorite sports and teams. And the best part? It's free!