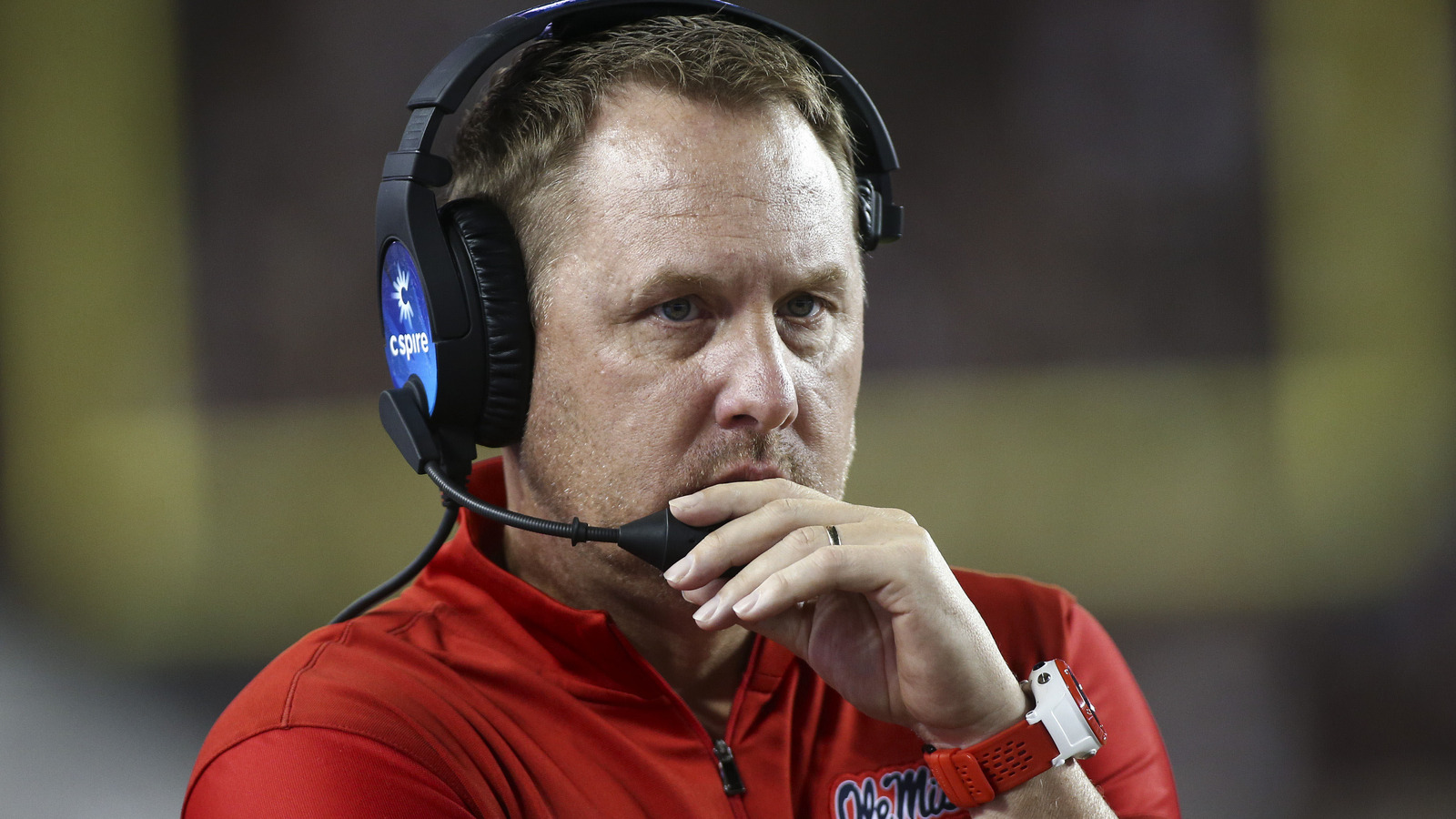 Hugh Freeze had the whistle blown on him by a fan of a rival team.
Troy Taormina-USA TODAY Sports
Hugh Freeze was ousted as head coach at Ole Miss last week amid publicized reports that he had made a phone call to an escort service. Freeze and Ole Miss were already in trouble with the NCAA, so the embarrassing and inappropriate phone call provided the school with a convenient opportunity to call an end to the Freeze era in Oxford.
But wouldn't you know? It was a fan of Ole Miss' rival, Mississippi State, who helped bring down Freeze.
ESPN's Mark Schlabach has a long article on the backstory surrounding Freeze's ouster at Ole Miss. As Schlabach explains, the man who brought down Freeze is Steve Robertson, a lifelong Mississippi State fan who is writing a book.
Robertson received Freeze's phone records via an information request from Ole Miss and carefully examined the calls. He was looking for a call between Freeze and a reporter when he stumbled upon the phone call to the escort service. Freeze had the opportunity to redact personal calls prior to handing over the records and did so, but he failed to redact that number.
Robertson then presented the information to the attorney representing Freeze's predecessor, Houston Nutt, who is suing the school. That attorney presented the info to the school, which conducted a more thorough investigation of the phone records. That review revealed a pattern of inappropriate phone calls. In the end, Freeze resigned following pressure from the school, which would have fired him otherwise.
As is so often the case in the SEC, it was a rival school that helped bring down a program. You may also recall that back in 2010, it reportedly was Mississippi State that tried to bring down Cam Newton and Auburn. The fans are cut-throat in the SEC.
MORE FROM YARDBARKER
Rebels News

Delivered to your inbox

You'll also receive Yardbarker's daily Top 10, featuring the best sports stories from around the web. Customize your newsletter to get articles on your favorite sports and teams. And the best part? It's free!