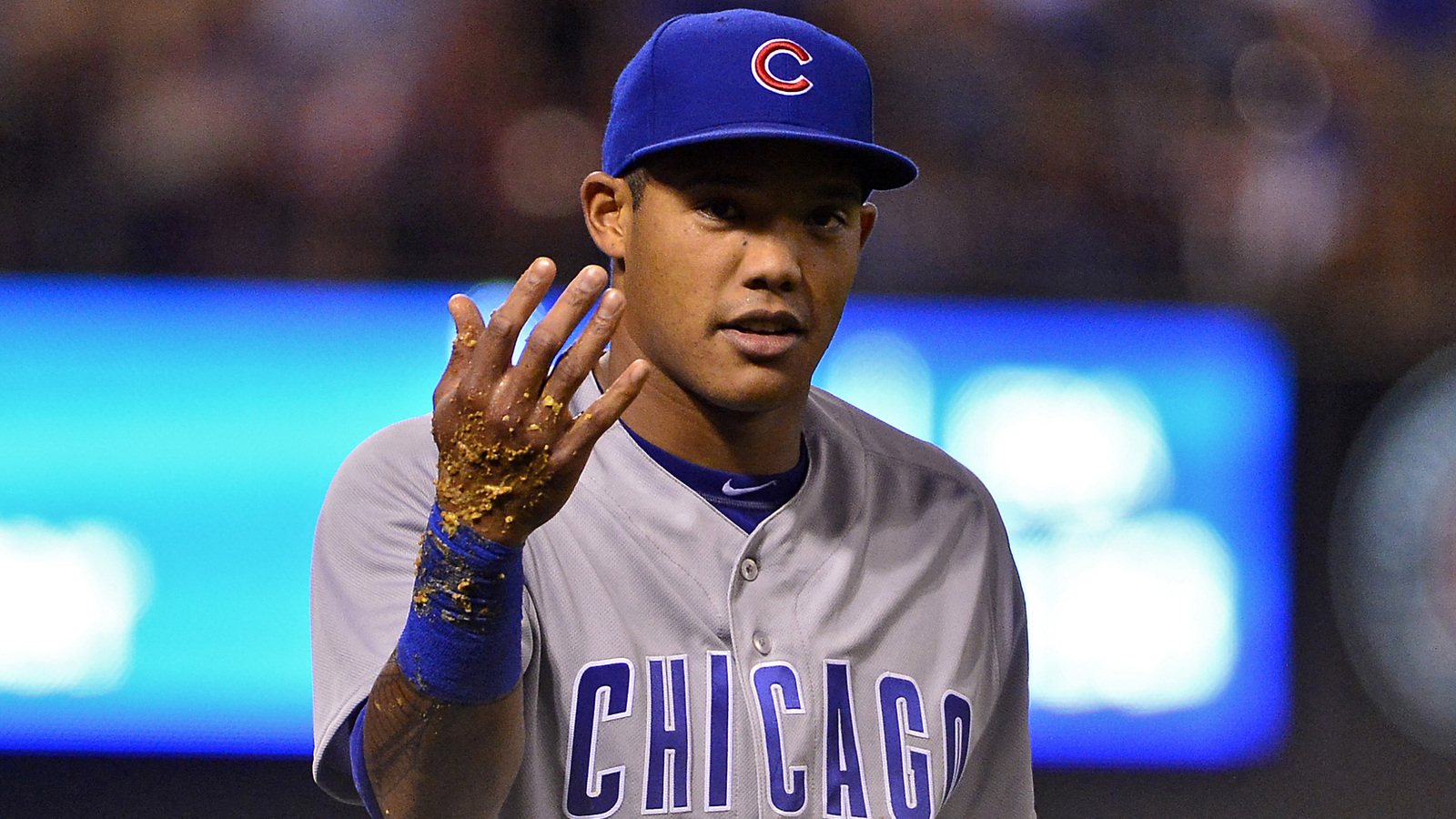 "One order of replacement nachos coming right up."
Jeff Curry-USA TODAY Sports
Chicago Cubs shortstop Addison Russell delivered nachos to a fan of the opposing team after inadvertently knocking over the man's nachos while chasing a foul ball.
During the Cubs' game in St. Louis on Monday, Russell dove into the stands while going for a foul ball and accidentally kicked over the fan's nachos:
Though Russell cost the man nachos, he made up for it by later delivering new ones to the fan.
And you know that selfie the fan was taking as seen in the video? He posted it to Twitter:
The fan, Andrew Gudermuth, ended up interviewed on TV and was labeled as "lost his nachos." He also changed his Twitter name to "nacho man." He's clearly taking pride in the incident.
MORE FROM YARDBARKER
Cubs News

Delivered to your inbox

You'll also receive Yardbarker's daily Top 10, featuring the best sports stories from around the web. Customize your newsletter to get articles on your favorite sports and teams. And the best part? It's free!