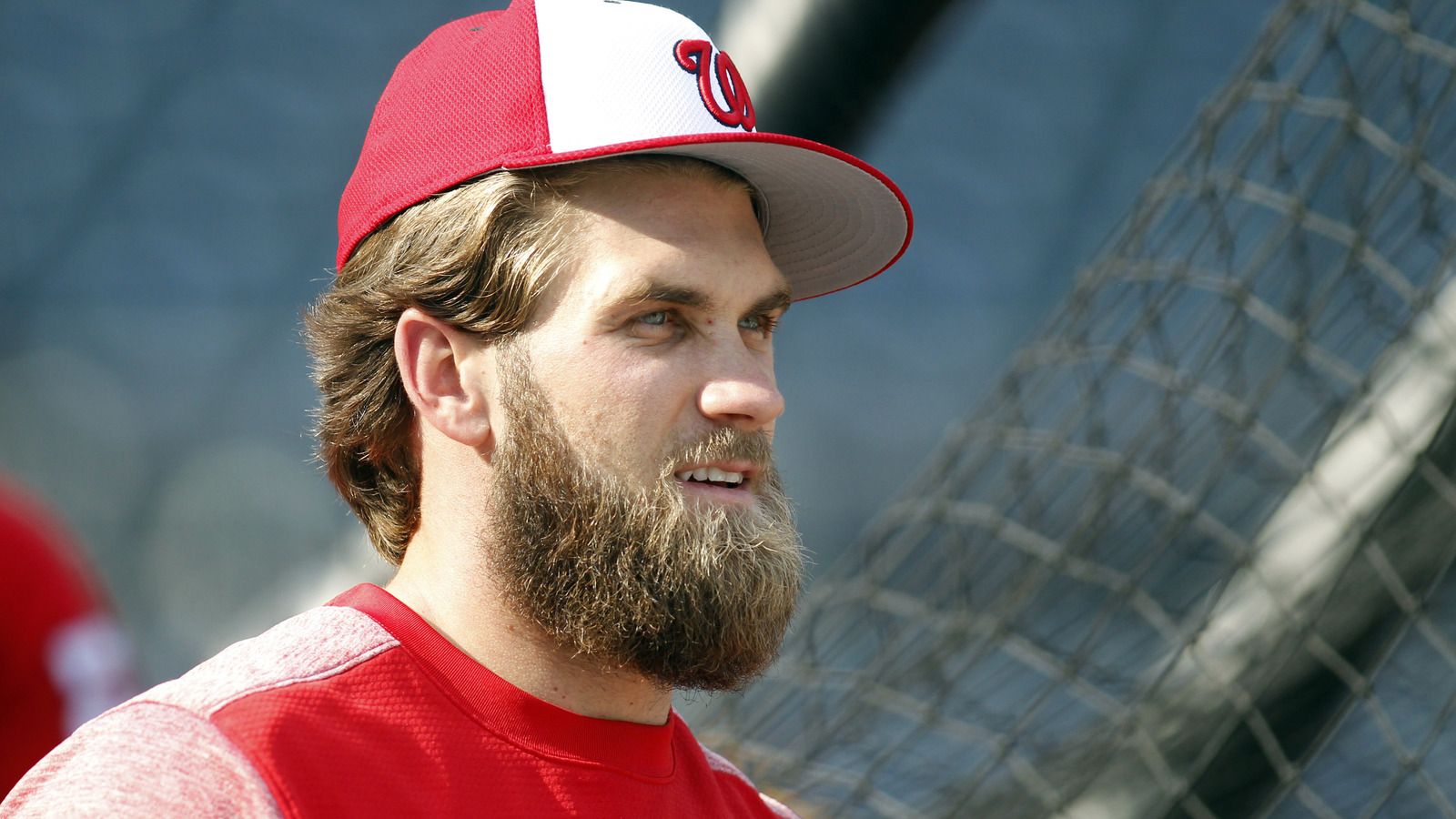 Bryce Harper appears to be the most popular man in Major League Baseball.
Charles LeClaire-USA TODAY Sports
Washington Nationals right fielder Bryce Harper is the most popular guy playing in MLB, according to All-Star ballots.
Leading all vote-getters, Harper has amassed over 2.8 million votes. This vastly exceeds the tallies of his closest peers, per MLB.com.
"…NL leaders include: second baseman Daniel Murphy of the Nationals (2,365,180); catcher Buster Posey of the Giants (1,890,039); and outfielders Bryce Harper of the Nationals (MLB-high 2,827,330) … Charlie Blackmon of the Rockies (2,259,867)…"
Reigning NL MVP Chicago Cubs third baseman Kris Bryant isn't far behind Posey, racking up over 1.6 million votes.
Harper is expected to haul in an unfathomable amount of cash in his next big contract. He has backed up his hype in impressive fashion this season, batting .318 with 17 home runs and 51 RBI.
He also is responsible for one of MLB's most viral moments of the current campaign when he charged the mound after Hunter Strickland threw at him last month.
Already with six seasons under his belt, Harper is on pace to put up prodigious numbers throughout his career. And at the age of 24, he has a chance to become one of MLB's all-time greats if he continues on his current pace.
And clearly, people love him for more than just his game. Harper's "Make Baseball Fun Again" campaign, on top of his magnificent hair, have endeared him to fans nationwide, regardless of team loyalty.
MORE FROM YARDBARKER:
QUIZ: Name the Montreal Expos/Washington Nationals who've played in at least 2 All Star Games
Since their inception in 1969, the Montreal Expos/Washington Nationals franchise has featured a number of great players. Twenty of them have appeared in multiple All Star Games as members of the Expos or Nationals. How many of these 20 All Stars can you name?
Clue: Number of All-Star Games/Position/Years with team in which feat was accomplished
MORE FROM YARDBARKER
Nationals News

Delivered to your inbox

You'll also receive Yardbarker's daily Top 10, featuring the best sports stories from around the web. Customize your newsletter to get articles on your favorite sports and teams. And the best part? It's free!