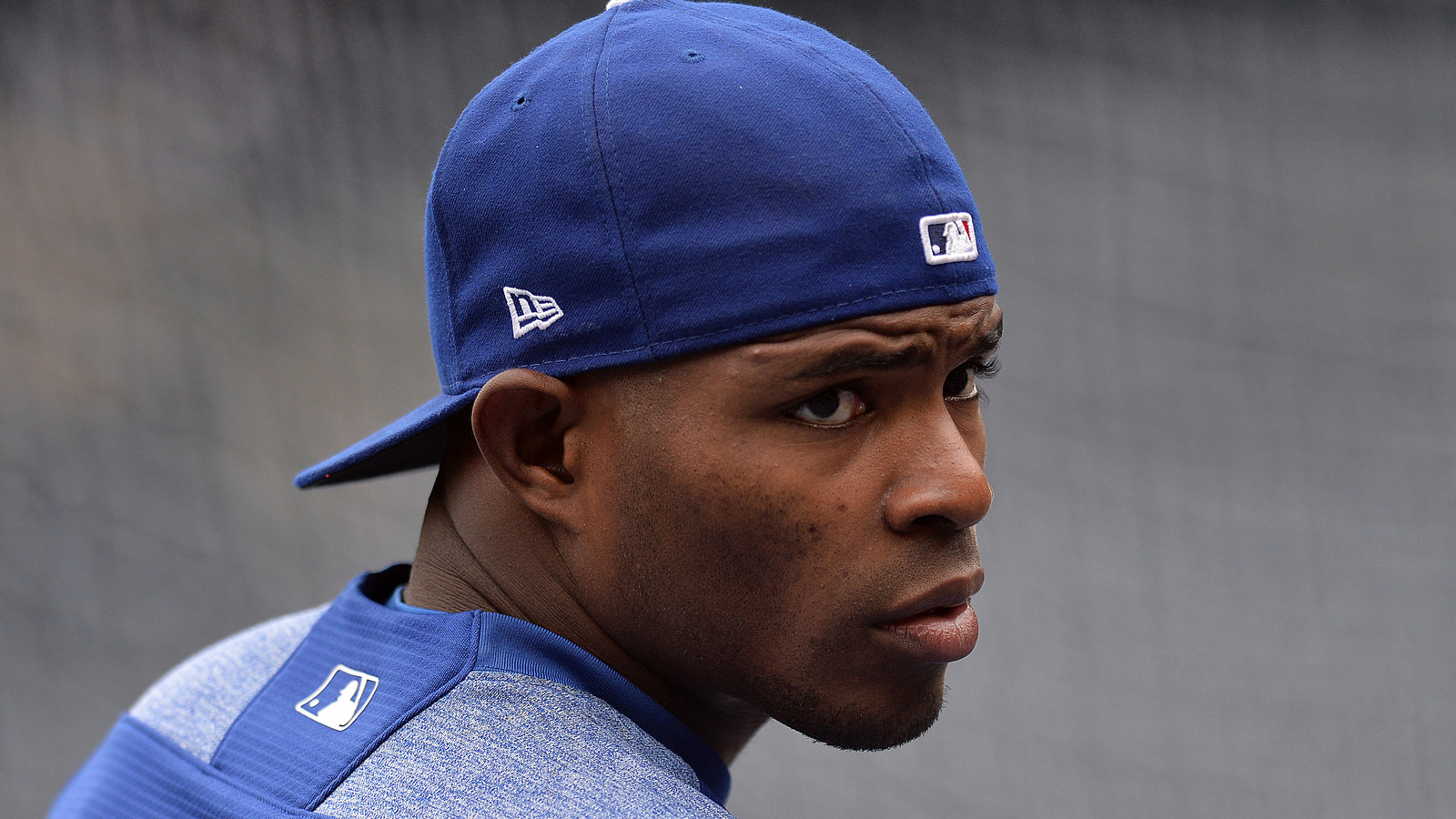 Not Puig's finest hour, as Roberts discussed.
Jake Roth-USA TODAY Sports
After Yasiel Puig showed both of his middle fingers to the crowd in Cleveland on Tuesday night, Dodgers manager Dave Roberts chose to have a conversation with his star outfielder about the incident.
Puig homered off Trevor Bauer on Tuesday, and as he was heading towards the dugout after clearing the bases, he flipped the bird to some heckling fans. Puig was suspended one game by Major League Baseball, though he will appeal the suspension.
Roberts expressed that Puig felt remorse for the action. At the same time, the second year Dodgers skipper showed his disapproval for that type of behavior.
"I just made it clear I want to talk about all our players in the context of what they do on the field and not off the field. He understood"

— Bill Plunkett (@billplunkettocr) June 14, 2017
Because he has appealed the suspension, Puig is eligible to play Wednesday night. He was in the Dodgers' lineup, perhaps due to his .294 batting average in the month of June.
Puig, 22, is in his fifth season with the Dodgers, having made one All-Star team. The Dodgers are currently riding a five-game winning streak, including a victory in the first tilt of their current series with Cleveland.
MORE FROM YARDBARKER
MLB News

Delivered to your inbox

You'll also receive Yardbarker's daily Top 10, featuring the best sports stories from around the web. Customize your newsletter to get articles on your favorite sports and teams. And the best part? It's free!