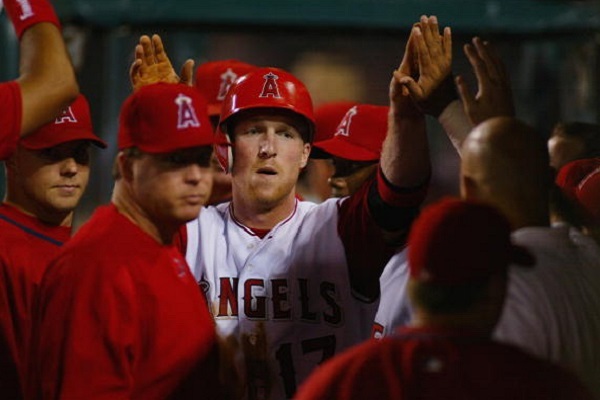 Darin Erstad had a funny response to receiving a Hall of Fame vote.
Robert Laberge/Getty Images Sport
By Garrett Wilson
We learned three things from the Hall of Fame voting Tuesday. First, someone actually gave Darin Erstad a vote, which is perplexing. The second thing we learned is that it is perplexing to Darin Erstad himself.
@FauxPelini I wonder what that one person was thinking?

— Darin Erstad (@Dstad17) January 6, 2015
The third thing? Turns out Erstad actually has a sense of humor, which is quite a surprise considering his demeanor during his playing days nary included a smile.
"@KenTremendous: Darin Erstad got a Hall of Fame vote. To be fair, he was one of the greatest punters in MLB history." Punters r people too.

— Darin Erstad (@Dstad17) January 6, 2015
Yes, Darin (assuming this is his actual Twitter account), punters are people too. But here's the thing, punters don't even get into the Pro Football Hall of Fame, so your college punting career and tremendous outlier 240-hit season in 2000 aside, it is hard to see how anyone actually thought you were worth a Hall of Fame vote. Mind you, Erstad is one of my favorite Angels ever, so I don't intend that as a slam. He was a really good defender who was mostly an average at best offensive producer. That doesn't really equate to being worth a Hall of Fame vote, so maybe our mystery voter had some other even more mysterious reason for putting Ersty on the ballot. We may never know.
MORE FROM YARDBARKER
Angels News

Delivered to your inbox

You'll also receive Yardbarker's daily Top 10, featuring the best sports stories from around the web. Customize your newsletter to get articles on your favorite sports and teams. And the best part? It's free!