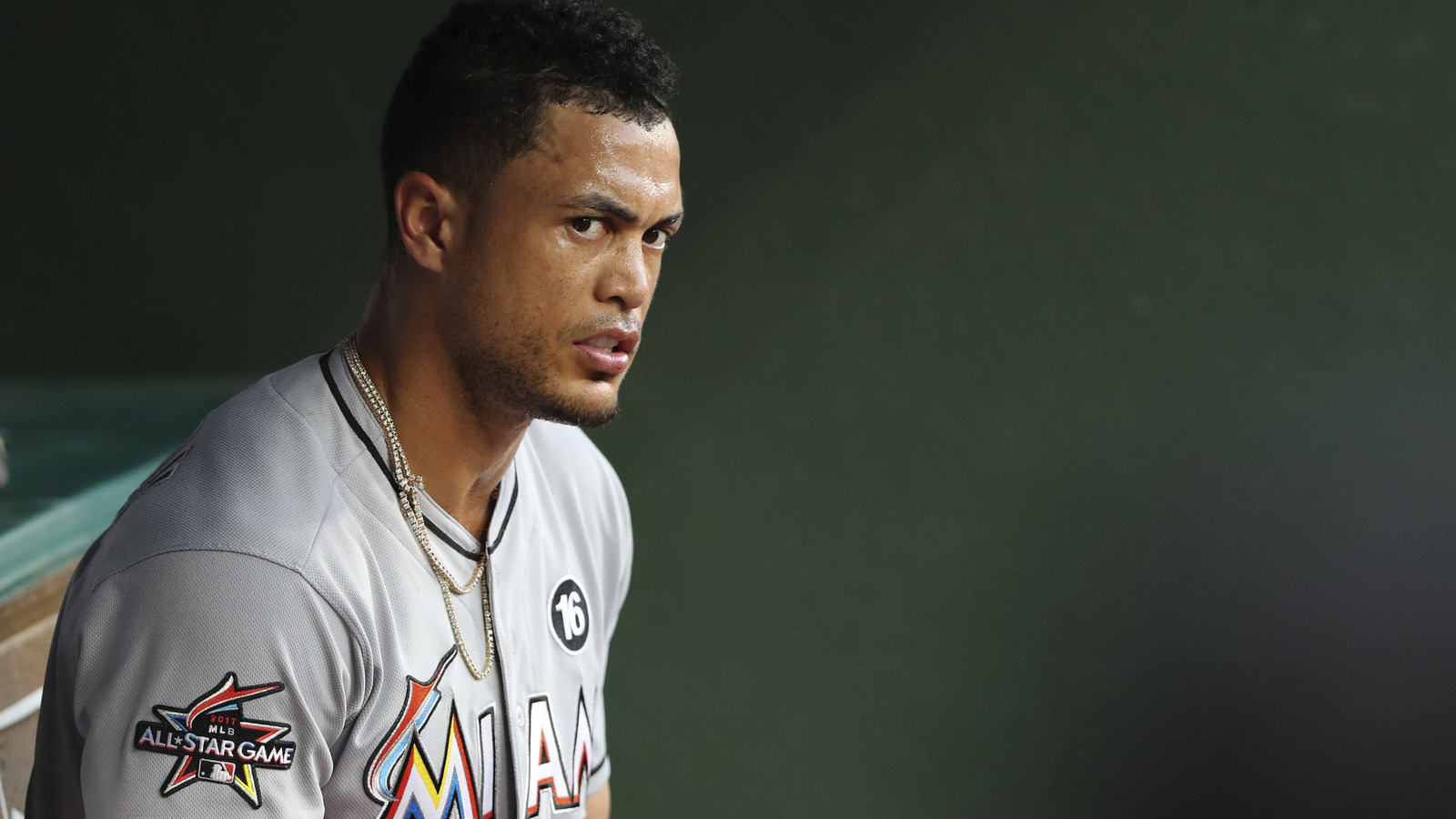 Marlins slugger Giancarlo Stanton insists 61 home runs is the legitimate long ball record.
Kevin Jairaj-USA TODAY Sports
Giancarlo Stanton may have very little chance at surpassing Barry Bonds' single-season record of 73 home runs, but the Miami Marlins star is eyeing a number that is certainly attainable and he believes is more legitimate.
That number is 61.
Stanton, who is currently on pace to hit 60 homers, said Wednesday that he considers 61 — the single-season home run mark set by Roger Maris in 1961, to be the real home run record.
"When you grow up watching all the old films of Babe Ruth and [Mickey] Mantle and those guys, 61 has always been that printed number as a kid," Stanton said, via Andre Fernandez of the Miami Herald.
Catching Ruth's mark of 60 would be quite the milestone, but Stanton said he considers that remarkable season tainted because baseball remained segregated in 1927. The five seasons better than Maris' 61-homer season belong to Barry Bonds, Mark McGwire and Sammy Sosa. They all took place during the height of baseball's steroid era.
"Considering some things I do (think those are tainted)," Stanton said. "But at the same time it doesn't matter. The record is the record. But personally I think I do."
Stanton did not homer in Miami's 8-1 win over the San Francisco Giants Wednesday, snapping a streak of six straight games with a big fly. He now has 44 home runs on the season with 43 games remaining.
If you want to know if Stanton could surpass the 70-homer mark this season, just ask one of his teammates. But if the 27-year-old slugger gets to 61, a lot of people would agree that he has tied the "real" home run record.
MORE FROM YARDBARKER
Marlins News

Delivered to your inbox

You'll also receive Yardbarker's daily Top 10, featuring the best sports stories from around the web. Customize your newsletter to get articles on your favorite sports and teams. And the best part? It's free!