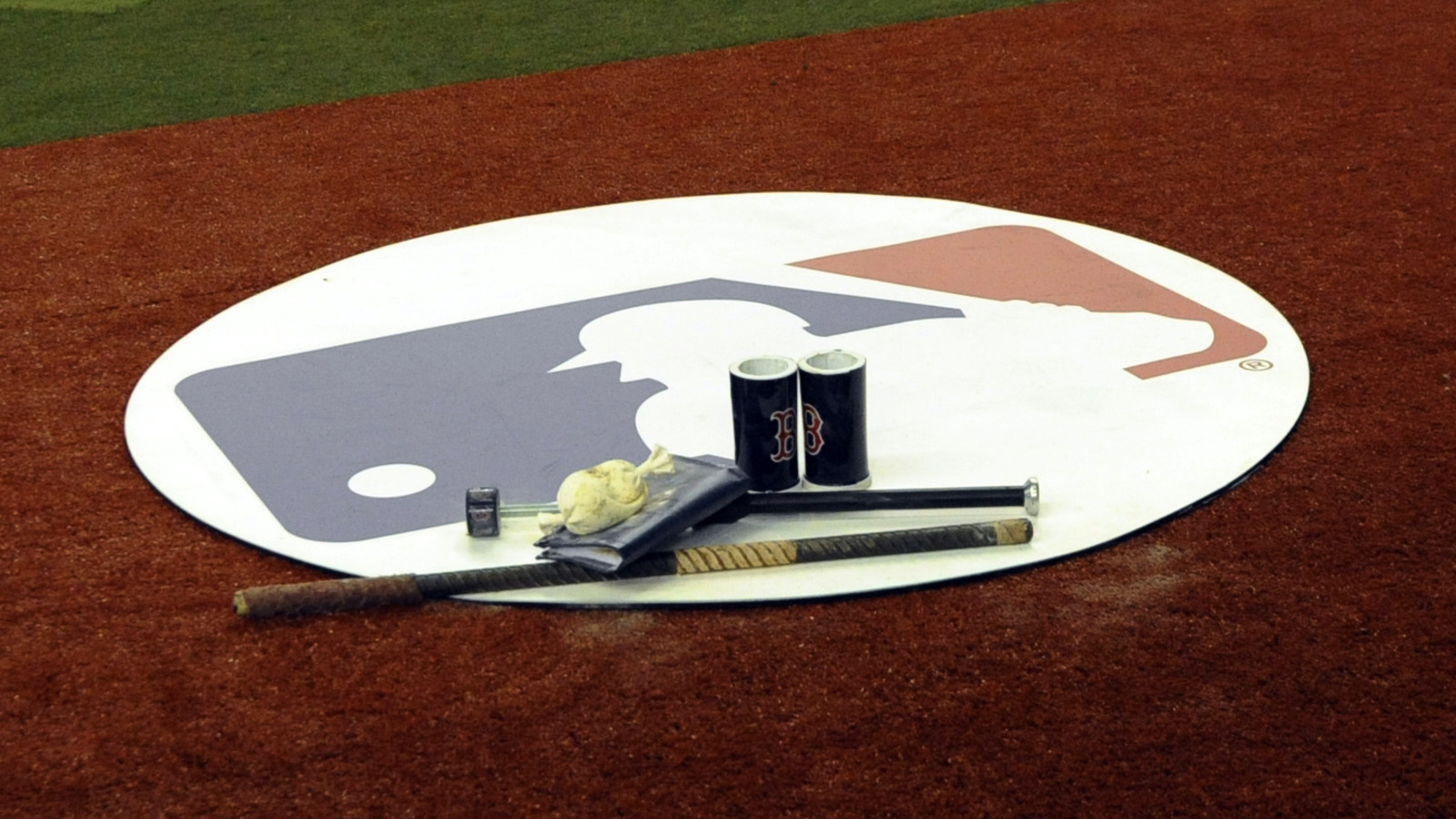 The rollout of player nickname jerseys has begun for the upcoming "Players Weekend."
Eric Bolte-USA TODAY Sports
Major League Baseball on Wednesday stepped up its promotion for the upcoming "Players Weekend" in a big way.
Scheduled for Aug. 25-27, Players Weekend will feature several novel aspects, highlighted perhaps best by players being allowed to replace their last names on the back of jerseys with nicknames.
A joint announcement by the league and MLBPA touted the weekend as "a player-focused field festival of sorts, different than anything seen before at the top rung of the sport." Players will be allowed to "wear and use uniquely colored and designed spikes, batting gloves, wristbands, compression sleeves, catcher's masks and bats," per an MLB.com report.
Players can also don special shirts pregame and postgame that highlight a charity or cause of choice. The right sleeve of each players' jersey will also feature a blank patch where they can "write the name of a person or organization that was instrumental to his development."
But the part that will be most intriguing is learning what players select as their nicknames. MLB.com already provided a glimpse of some of the biggest stars' choices.
Please allow us to introduce you to All Rise, Stickman, La Potencia, Kiiiiid, Miggy, Corey's Brother, Codylove, Tokki 2, Flaco Fuerte, KB, Tsunami, Cruz, EE, El Koja, Bringer of Rain, Big Kid, Wawindaji, Yoyo, Nado and Pappo.

You may know them better, respectively, as Aaron Judge, Chris Sale, Yoenis Cespedes, Mike Trout, Miguel Cabrera, Kyle Seager, Cody Bellinger, Joey Votto, Chris Archer, Kris Bryant, Carlos Martinez, Giancarlo Stanton, Edwin Encarnacion, Adrian Beltre, Josh Donaldson, Bryce Harper, Hunter Pence, Yoan Moncada, Nolan Arenado and Adam Jones.
Some teams already have started revealing player nicknames on Twitter in the wake of the big push. Some examples:
It goes without saying Major League Baseball and the MLBPA are going all out to create a special weekend that allows players to better connect with fans. And all initial appearances indicate it very well could end up being a memorable and enjoyable success.
MORE FROM YARDBARKER
MLB News

Delivered to your inbox

You'll also receive Yardbarker's daily Top 10, featuring the best sports stories from around the web. Customize your newsletter to get articles on your favorite sports and teams. And the best part? It's free!