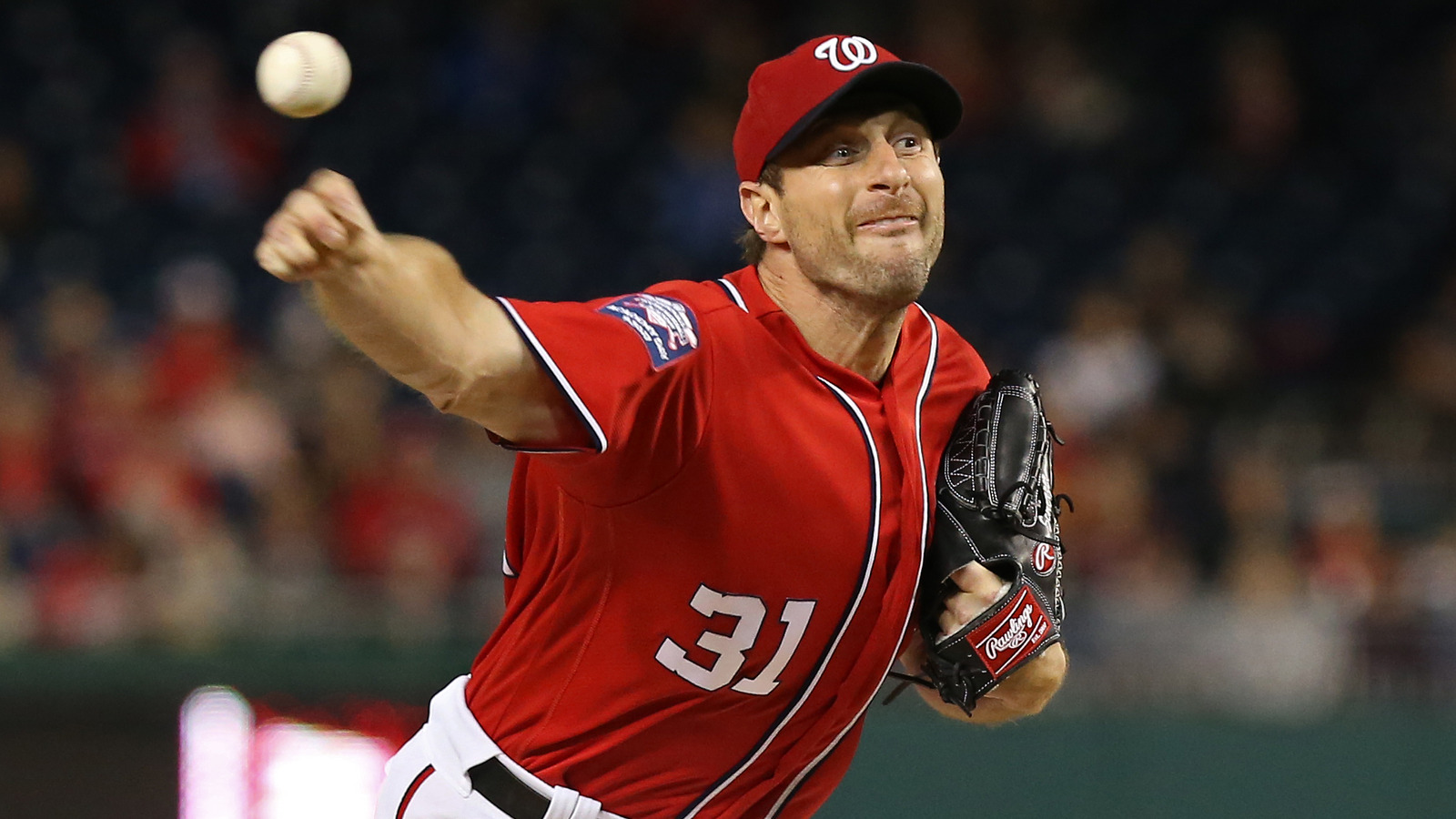 Sep 30, 2017; Washington, DC, USA; Washington Nationals starting pitcher Max Scherzer (31) pitches against the Pittsburgh Pirates in the first inning at Nationals Park. 
Geoff Burke-USA TODAY Sports
Washington Nationals manager Dusty Baker initially dismissed concerns about Max Scherzer's hamstring issue affecting the team's playoff rotation, but he was singing a different tune on Sunday.
An MRI revealed Scherzer, who left his start on Saturday in the fourth inning, has a slight tweak in his hamstring. Scherzer wasn't ready to say Sunday whether he'd be able to start in Game 1 of the NLDS against the Chicago Cubs. But Baker said the issue would "probably" impact the rotation.
Dusty said Scherzer's hamstring "probably" affects the NLDS rotation order.

— Mark Zuckerman (@MarkZuckerman) October 1, 2017
The Nats host Games 1 and 2 of the NLDS against the Cubs on Friday and Saturday. Game 3 would be on Monday, Oct. 9 in Chicago.
Washington could probably go with Stephen Strasburg in Game 1 if they want to move Scherzer back, and they could even use Gio Gonzalez in Game 2 to give Scherzer even more time. All three have pitched at All-Star levels this season and have ERAs under 3.00.
MORE FROM YARDBARKER:
QUIZ: Name the last player from every MLB team to get elected into the Baseball Hall of Fame
Based off the team cap that they were on their plaque, can you name the player from every current MLB team to make it into Cooperstown?
CLUE: TEAM / YEAR / PRIMARY POSITION.
*denotes Veterans Committee selection. As of 2017, no player wears a Rockies, Angels, Marlins, Rays or Nationals cap on their plaque.
MORE FROM YARDBARKER
MLB News

Delivered to your inbox

You'll also receive Yardbarker's daily Top 10, featuring the best sports stories from around the web. Customize your newsletter to get articles on your favorite sports and teams. And the best part? It's free!