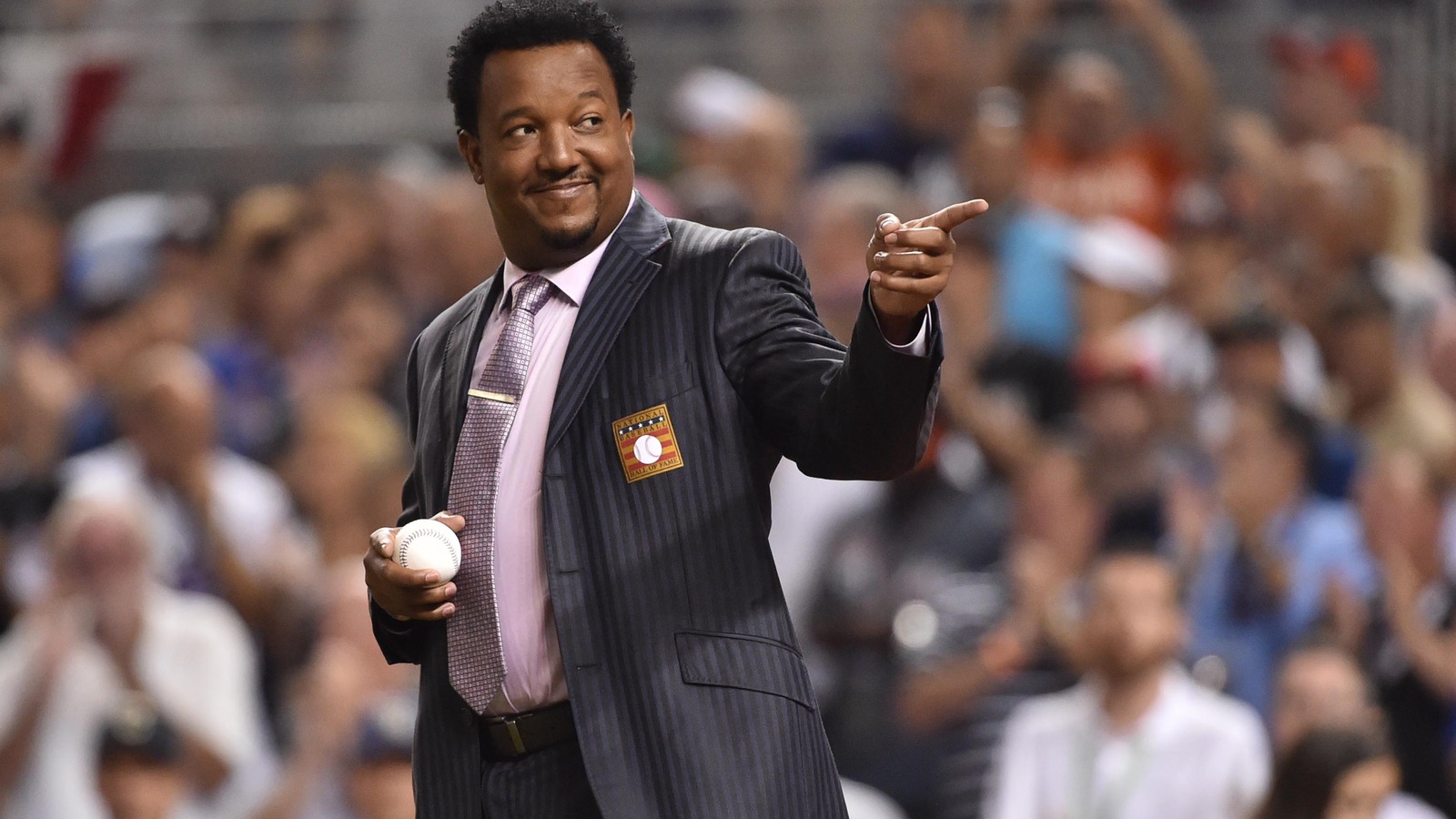 Jul 11, 2017; Miami, FL, USA; Pedro Martinez before the 2017 MLB All-Star Game at Marlins Park.
Steve Mitchell-USA TODAY Sports
Stephen Strasburg got a shoutout from a Hall of Fame pitcher after his outstanding performance during Game 4 of the NLDS.
Last night, it didn't seem likely Strasburg would take the mound for the Nationals in a must-win Game 4 against the Cubs in Chicago. It was reported the right-hander turned down the opportunity to start Wednesday's game as a result of feeling under the weather.
That, however, ended up not being the case. Not only did Strasburg start the game Washington needed to win to keep its season alive, he was exceptional. In seven innings, Strasburg allowed no runs, three hits, two walks, and had 12 strikeouts.
Shortly after the Nationals' 5-0 victory, Pedro Martinez took to his Twitter account to congratulate Strasburg on his performance.
Right now Strasburg's confidence is all the way up, and we have been waiting to see this. I congratulate him and wish him good health

— Pedro Martinez (@45PedroMartinez) October 12, 2017
With the Nationals' backs against the wall, Strasburg had perhaps his best outing of the season given the circumstances. He's been a very good pitcher throughout his career and has three All-Star Game nods to his credit. However, the postseason is when big named players are expected to step up and Strasburg did just that on Wednesday.
MORE FROM YARDBARKER:
MORE FROM YARDBARKER
Nationals News

Delivered to your inbox

You'll also receive Yardbarker's daily Top 10, featuring the best sports stories from around the web. Customize your newsletter to get articles on your favorite sports and teams. And the best part? It's free!