The 'For Sale this fall: All of the awards' quiz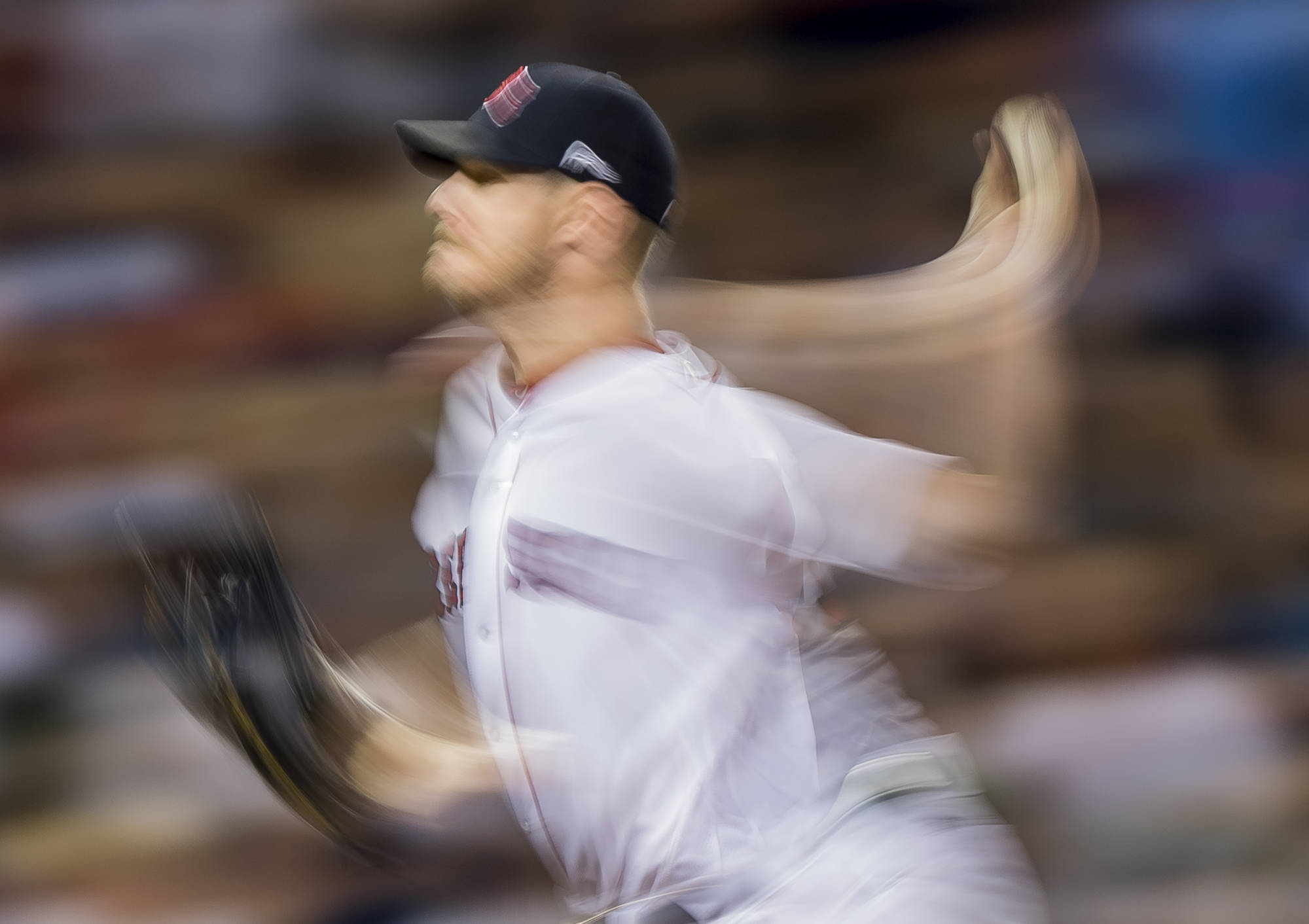 Michael Ivins/Getty Images
When we last checked in with Red Sox ace Chris Sale, he was mowing down opposing batters at a nearly unprecedented pace. In the three months since, Sale has actually gotten better, so much so that he might not just win the AL Cy Young Award, but the AL MVP as well. 
When Chris Sale scales the mound Sunday night at Yankee Stadium, consider his sheer dominance over the game every fifth day or so for the past four months. Not only does he lead the league in ERA (2.57), he has piled up at least  10 strikeouts in 15 of 23 starts, including eight in a row earlier in the season. The Boston Red Sox lefty has fanned 12.77 hitters per nine innings, the third-highest rate of all time behind Randy Johnson in 2001 (13.41) and Pedro Martinez in 1999 (13.20). At this pace, he will become the first American League pitcher to punch out 300 batters in a season since Martinez did so 18 years ago.
But it's not just his strikeout totals that make Sale's case for MVP. Over at Fangraphs, Dave Cameron makes a fairly resounding point as to why the new Sox ace is the best player in the AL in 2017: 
Sale's +7.4 WAR is the best in baseball, and it's not close. By runs allowed, he's at +6.7 WAR, so he's less far ahead of Altuve, Judge, and Trout, but still has some distance between them. And despite the persisting belief that ERA or runs allowed measure "what the pitcher actually did", as usual, crediting the pitcher for everything that happens while he's on the mound obscures the truth.
Which brings us to today's quiz of the day. At just age 28, Sale is now amongst the top 25 active pitchers in Ks, one of just two hurlers under the age of 30 to crack the list. With that in mind, we want to see how many of those pitchers you can name in five minutes.
Good luck!
CLUE: TOTAL Ks / CURRENT TEAM
QUIZ: Name the 25 active MLB pitchers with the most strikeouts
MORE FROM YARDBARKER
Quiz of the Day Newsletter

Delivered to your inbox

Get the Quiz of the Day, Yardbarker's daily newsletter featuring one carefully curated quiz inspired by today's headlines. Compete with your friends and the community. Emailed every weekday. Always free!