We've updated our Privacy Policy.
By continuing to use this site, you are agreeing to the new Privacy Policy.
The post Nationals Considering Batting Bryce Harper Leadoff appeared first on KCM Sports.
Can Bryce Harper help lead the Nationals to a championship before he heads into free agency?
New Nationals manager Bryce Harper is open to the idea of Bryce Harper leading off this season.
LIKE WHAT YOU SEE?
GET THE DAILY NEWSLETTER: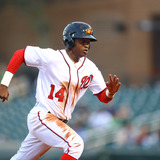 Some items from around the NL East… The Nationals optioned outfielder Victor Robles to Triple-A today, a move that came as little surprise given that the club didn't want to keep Robles on the big league bench rather than gaining valuable everyday experience in the minors.  Robles, a consensus top-six prospect in baseball, bypassed Triple-A entirely last season when he was called...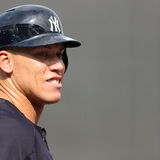 By the time the 2018 MLB season is over, teams will have different ways of determining whether it was successful. In some cases, it's essentially Word Series or bust. In others, it's more about the progress of the team. But regardless of the goal, each team has one real focal point for the season.What is the main storyline for each team?In cases like the Washington Nationals and...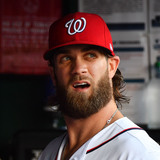 Bryce Harper could very well be the most sought after free agent in Major League Baseball history when he becomes available after the 2018 season. While a bidding war of unprecedented proportions is expected, one MLB insider already believes one dark horse team could very well already be among the leaders to secure Harper's services. ESPN MLB insider Buster Olney stated during a...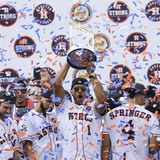 Spring training action is well underway and the regular season less than a month away. It's time to start thinking about what might happen in the 2018 MLB season and who might take home the hardware for the big awards.Most of the attention in the Windy City and Big Apple will go to the Chicago Cubs and New York Yankees, respectively. But we expect the awards for baseball's top managers...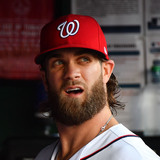 Bryce Harper made it abundantly clear with his opening remarks at spring training that reporters should not bother asking him about his impending free agency.Instead, the Washington Nationals superstar suggested the media should direct any such inquiries to his agent, Scott Boras. "Just want to let you guys know I will not be discussing anything relative to 2019, at all," Harper...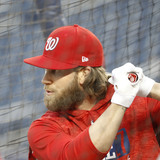 Don't talk to Bryce Harper about 2019 free agency. In fact, don't even think about it. But if you do, just know he's not going to talk to you."I will not be discussing anything relative to 2019 at all. I'm focused on this year. I'm focused on winning and playing hard like every single year. So if you guys have any questions after 2018, you can call Scott (Boras), and he can answer...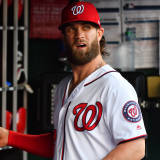 Bryce Harper is likely in line for the biggest contract in MLB history if and when he becomes a free agent next season, but he wants reporters to know they are going to be wasting their time if they ask him about it.Harper held his first media session of the year on Monday, and he said any questions about his contract status or impending free agency should be reserved for his agent...
MORE STORIES >>
Nationals News

Delivered to your inbox

You'll also receive Yardbarker's daily Top 10, featuring the best sports stories from around the web. Customize your newsletter to get articles on your favorite sports and teams. And the best part? It's free!