We've updated our Privacy Policy.
By continuing to use this site, you are agreeing to the new Privacy Policy.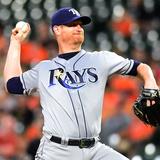 Even though right-hander Alex Cobb is still a free agent as the regular season closes in, there won't be a reunion between him and the Rays, Marc Topkin of the Tampa Bay Times writes. Cobb's not going to end up signing for a price the Rays deem palatable, Topkin suggests, even though he's amid a highly disappointing trip to free agency after rejecting the team's $17.4MM qualifying...
Chris Archer made pitching look easy during a 5 1/3-inning stint in a 10-5 Rays win over the Tigers on Sunday afternoon at Charlotte Sports Park.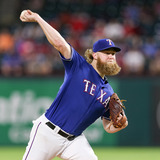 The Orioles had talks over the winter with then-free agent right-hander Lance Lynn, who finally exited the market Saturday when he agreed to sign with the Twins. Lynn ended up with a one-year, $12M pact, but he perhaps could have gotten a longer deal in Baltimore. The Orioles may have been willing to give Lynn either three guaranteed years or two with a vesting option, Roch Kubatko...
LIKE WHAT YOU SEE?
GET THE DAILY NEWSLETTER: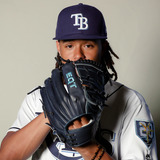 The Tampa Bay Rays are planning to experiment with an unconventional four-man starting pitching rotation during the upcoming season.While a five-man rotation is the norm across Major League Baseball, Tampa Bay will be going a different route. Rays manager Kevin Cash said his plan is to use four starters. When the need arises for a fifth, the team will go with a combination of guys...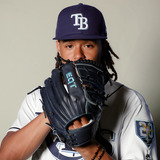 The Tampa Bay Rays are expected to keep Kevin Kiermaier and Chris Archer despite recently removing familiar names from their roster.Over the weekend, the Rays made moves that cleared a couple of the team's higher-paid players from the roster. On Saturday, outfielder Corey Dickerson was designated for assignment following a trade for CJ Cron. The same night, starting pitcher Jake...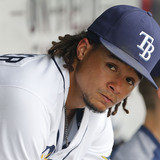 Seeking an upgrade for the front of their rotation, the Brewers recently circled back with the Rays to inquire on the availability of Chris Archer, reports Ken Rosenthal of The Athletic (Twitter link). A deal appears unlikely, though, Rosenthal adds, as Tampa Bay may not hold Domingo Santana or Brett Phillips in high enough regard to serve as a centerpiece.After speaking with Rays...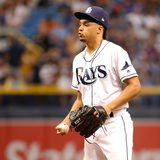 Rays right-hander Chris Archer says he does not expect he'll be traded this winter, according to a report from Marc Topkin of the Tampa Bay Times (Twitter link). Per Archer, Tampa Bay GM Neander has "made me feel pretty good about being with the Rays in 2018."Sporadic chatter regarding Archer's potential trade candidacy has been ongoing for years and has reportedly continued into...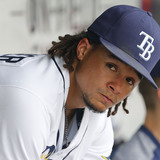 The random drug-testing genie came knocking at Chris Archer's door on Monday, and it made for one priceless reaction from him.The Tampa Bay Rays righty revealed that he was selected for a random blood and urine test for PEDs and told the story to Twitter in hilarious fashion. Archer made his second career All-Star team in 2017, going 10-12 with a 4.07 ERA and 249 strikeouts (fourth...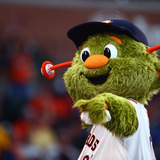 The "feud" between Tampa Bay Rays pitcher Chris Archer and Houston Astros mascot Orbit was kicked up a notch on Wednesday night thanks to a well-executed water balloon ambush.And this time around — unlike Orbit's thwarted gastrointestinal sabotage earlier this week — the Astros mascot was on the receiving end of the silly skullduggery.Before we get to the water balloon barrage orchestrated...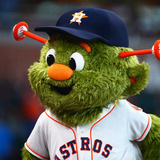 In case anyone is wondering, the "war" currently being waged between Houston Astros mascot Orbit and Tampa Bay Rays pitcher Chris Archer is still on like Donkey Kong.Orbit attempted to sabotage Archer's start Tuesday night by leaving the pitcher a "pregame snack." Only said snack, which also featured a chocolate bar, included a bottle touted as containing an "electrolyte formula...
MORE STORIES >>
Rays News

Delivered to your inbox

You'll also receive Yardbarker's daily Top 10, featuring the best sports stories from around the web. Customize your newsletter to get articles on your favorite sports and teams. And the best part? It's free!