We've updated our Privacy Policy.
By continuing to use this site, you are agreeing to the new Privacy Policy.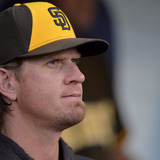 Former MLB pitchers Dan Haren and Jered Weaver had some fun roasting themselves via Twitter on Wednesday.The Athletic reporter Pedro Moura tweeted that Dodgers pitcher plans to pitch out of the stretch this season rather than use a windup when nobody is on base. Naturally, that led to a hilarious joke from Haren. Then Jered Weaver chimed in: When a fan commented that they remembered...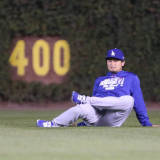 Happy Monday, everyone. Hope you had a good weekend, but even if you did, it surely wasn't as prosperous as the weekend Yu Darvish just had. On Saturday, the Cubs signed Darvish to six-year, $126M deal that, with incentives, could top out at over the $150M mark. The move takes the best starting pitcher off the market and, depending how you feel about J.D. Martinez, takes the best...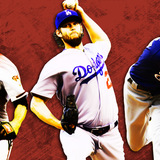 The last time an MLB season did not have at least one pitcher win 20 or more games was 2009. Right now, three pitchers — Clayton Kershaw, Zack Greinke and Zach Davies — lead all of baseball with 16 wins each, while Red Sox ace Chris Sale sits one behind them with 15. With roughly 25 games left in the season, the chances are fairly slim that any pitcher gets to 20 wins this year....
LIKE WHAT YOU SEE?
GET THE DAILY NEWSLETTER: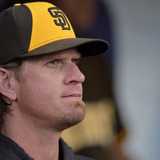 Jered Weaver is hanging them up.The veteran starting pitcher announced Wednesday that he is retiring effective immediately after 12 seasons in the majors."I've decided to step away from baseball," Weaver said in a statement released by the team. "While I've been working hard to get back on the mound, my body just will not allow me to compete like I want to. Many thanks to the Padres...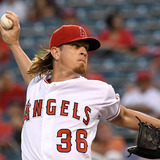 It was reported earlier this month that the San Diego Padres were interested in adding a veteran pitcher to their rotation. Jered Weaver was included in that report, as was fellow veteran Travis Wood.Once Wood agreed to sign with the Kansas City Royals, it became increasingly evident that Weaver — a Southern California guy — would sign with the San Diego Padres.That apparently happened...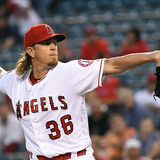 Looking to bolster their starting rotation, the San Diego Padres reportedly have turned their focus to veterans Jered Weaver and Travis Wood. The name mentioned last is interesting enough to mention. Jake Peavy has an unquestioned history with the Padres. He pitched in San Diego from 2002-09, was the ace of the NL West champions in 2005 and 2006 and won the National League Cy Young...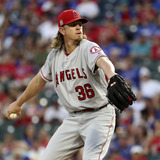 The San Diego Padres are looking for some starting pitching depth, and one player they reportedly have interest in is Jered Weaver. Fan Rag Sports' Jon Heyman reported Wednesday that the Padres are considering Weaver, who is a free agent. jered weaver is another veteran on the padres' list of pitching possibilities. also peavy, as we know. — Jon Heyman (@JonHeyman) December...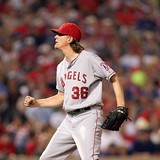 With steadily eroding velocity and drastically waning effectiveness, Angels righty Jered Weaver appears to be nearing the end of the line of his MLB career. With his contract set to expire this winter, the veteran isn't ready to answer questions about retirement just yet however. "There's still a lot of season left," Weaver said over the weekend, per Bill Shaikin of the Los Angeles...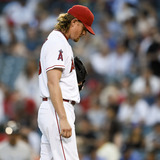 Once one of the most dominating pitchers in the American League, Los Angeles Angels veteran Jered Weaver has fallen on hard times recently. The 33-year-old former All-Star is pitching to an 8-11 record with a 5.47 ERA and 1.53 WHIP in 24 starts on the season. It's his second consecutive miserable campaign since leading the junior circuit in wins (18) back in 2014. Dealing with...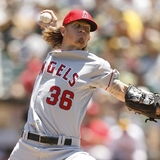 At the end of the 2016 season, Jered Weaver's contract with the Los Angeles Angels of Anaheim will expire, and it could very well mean the end of Weaver's illustrious career.  He has provided Angel fans with a decade full of highlights and is clearly one of the best pitchers the franchise has ever had.  I'm hoping that he he can find the magic again and can turn in one last, great...
MORE STORIES >>
Padres News

Delivered to your inbox

You'll also receive Yardbarker's daily Top 10, featuring the best sports stories from around the web. Customize your newsletter to get articles on your favorite sports and teams. And the best part? It's free!