We've updated our Privacy Policy.
By continuing to use this site, you are agreeing to the new Privacy Policy.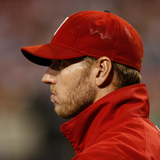 The autopsy report for Roy Halladay was released on Friday, and it shows the former pitcher died from blunt force trauma with drowning as a contributing factor following his fatal plane crash on Nov. 7.The autopsy showed Halladay had a mix of drugs in his body, including morphine, amphetamine, and the sleep medication, Ambien. According to TMZ Sports, the level of Ambien in Halladay...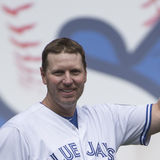 Video footage that was taken weeks before Roy Halladay crashed his airplane and died allegedly showed the former MLB pitcher flying close to the water and capturing the attention of some onlookers.In the video, which was obtained by the New York Daily News, Halladay is reportedly shown diving up and down in his ICON A5. Bill Smith, the man who shot the footage, could be heard expressing...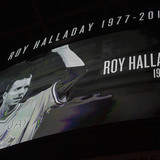 In the aftermath of his sudden an untimely death, the family of former Toronto Blue Jays and Philadelphia Phillies All-Star Roy Halladay has released a statement."Our family is heartbroken in confirming that Roy passed away in a plane crash Tuesday afternoon," the statement said, in part. "While many will remember him for his success as a major league pitcher, we remember him as...
LIKE WHAT YOU SEE?
GET THE DAILY NEWSLETTER: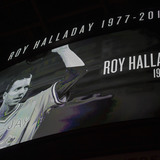 The tragic news of Roy Halladay's death has sent shockwaves throughout the baseball community. The two-time Cy Young award winner died at the age of 40 when his plane crashed in the Gulf of Mexico on Tuesday. Frank Catalanotto, Halladay's teammate for four seasons with the Toronto Blue Jays from 2003-2006, was suddenly frozen when a co-worker relayed the news while he was giving...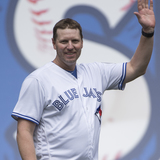 A Boston sports radio host is under fire for his unforgiving, critical attitude towards Roy Halladay's death.Halladay died on Tuesday after crashing his plane into the Gulf of Mexico off the coast of Florida. He was 40. A day after he was pronounced dead, reports and video emerged saying that the two-time Cy Young Award winner was showboating in his plane before crashing.Felger,...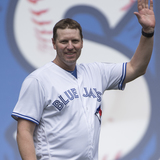 Former MLB pitcher Roy Halladay was known for his even temperament and for quietly doing his job on the mound, without needing validation or excessively celebrating his achievements.That's why the video that was recently released showing him flying over the Gulf of Mexico just before his plane crashed is a bit surprising.According to eyewitnesses that spoke to TMZ, Halladay's plane...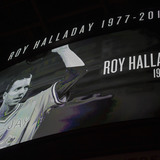 Roy Halladay may have been showing off before his fatal crash into the Gulf of Mexico on Tuesday.Witnesses stated that Halladay was making extreme changes in altitude over the water, going from 100 feet above to about five feet. One witness told TMZ Sports that Halladay was "dramatically increasing and decreasing in elevation.""He was flying like that all week. Aggressively," another...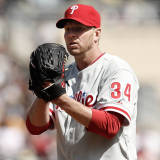 Roy Halladay — who won Cy Young Awards as a member of the Toronto Blue Jays and Philadelphia Phillies — died on Tuesday when his plane crashed into the Gulf of Mexico. He was 40. The Pasco Sheriff's Office in West Central Florida shared the tragic news on Tuesday. Halladay pitched for the Blue Jays from 1998-2009 and the Phillies from 2010-2013. He won the 2003 American League Cy...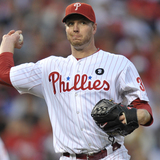 Life is really, really (redacted) unfair sometimes.On Tuesday, November 7, 2017, the baseball community lost a fine talent. The world lost an even better person, of course. But most of all, his wife and children lost her husband, their father.Tuesday afternoon, it was reported that Roy Halladay, a pitcher who spent 16 years in the majors, passed away in a fatal plane crash. Moreover...
By Jason Rowan Former MLB pitching great Roy Halladay clearly took the news that he was about to get a speeding ticket in stride, as evidenced by the selfie he snapped of himself grinning after he was pulled over by a police officer while out and about on Thursday. Halladay did lament in his Tweet, though, that the speeding ticket for going 58 mph in a 45-mph zone marred his otherwise...
MORE STORIES >>
MLB News

Delivered to your inbox

You'll also receive Yardbarker's daily Top 10, featuring the best sports stories from around the web. Customize your newsletter to get articles on your favorite sports and teams. And the best part? It's free!