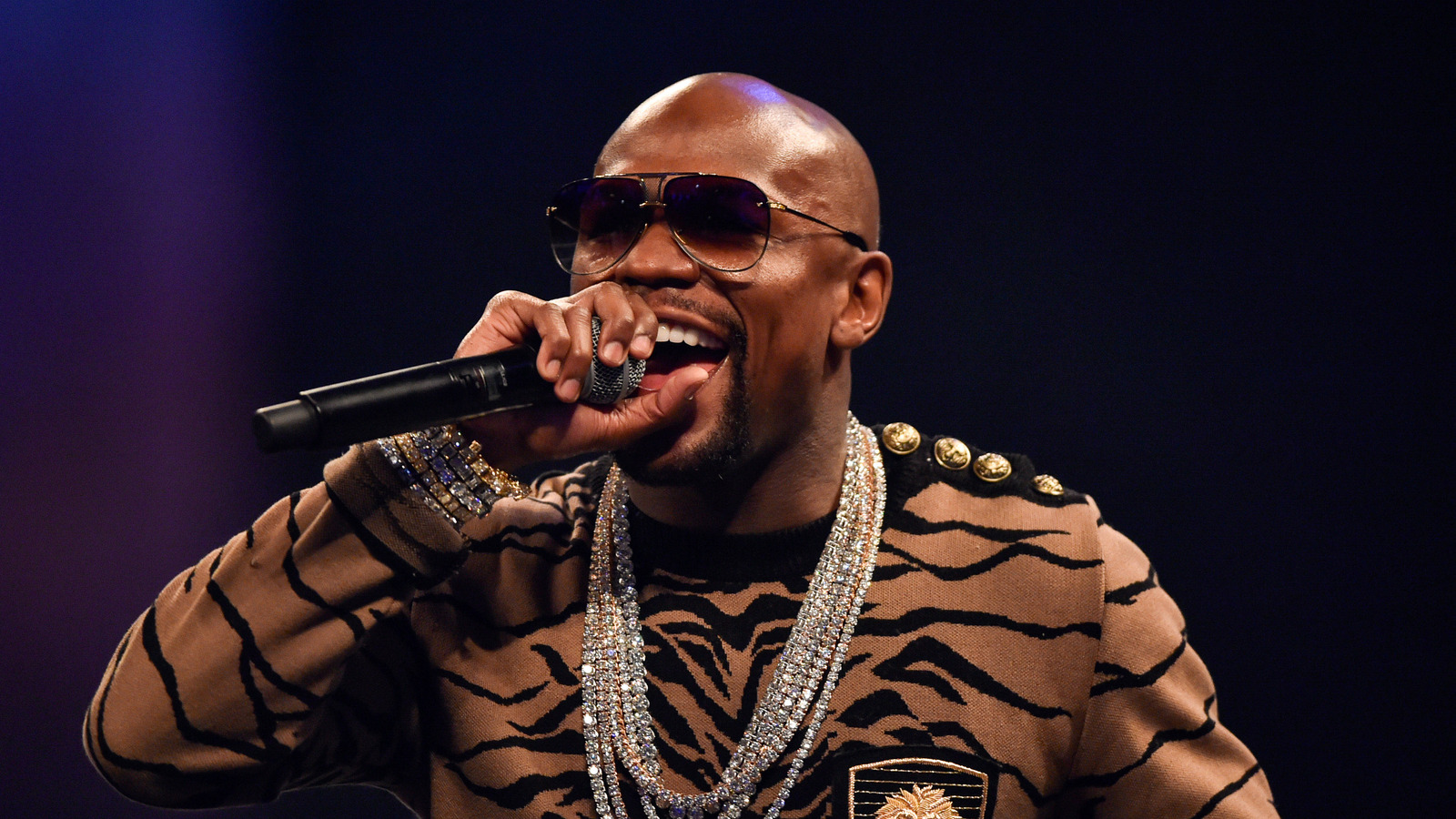 Jul 14, 2017; London, United Kingdom; Floyd Mayweather addresses the crowd during a world tour press conference to promote the upcoming Mayweather vs McGregor boxing fight.
Steve Flynn-USA TODAY Sports
Floyd Mayweather Jr has one of the most important fights of his career coming up in a week, but that is not going to stop him from aggressively promoting his new strip club.
On Thursday night, Mayweather invited fans to join him at his club Girl Collection, where he says he will be hanging out and "partying" every night until the Monday after his bout with Conor McGregor.
Mayweather is obviously confident he can beat McGregor, and showcasing that is all part of his image. We highly doubt he's going to be drinking heavily and waking up with a hangover every morning for the next week. Getting people to his club is the goal, and capitalizing on the hype of the fight is just smart business.
With some of the numbers we have already seen thrown around, it's clear the Mayweather-McGregor fight has the potential to be the biggest pay-per-view event of all time.
MORE FROM YARDBARKER
MMA News

Delivered to your inbox

You'll also receive Yardbarker's daily Top 10, featuring the best sports stories from around the web. Customize your newsletter to get articles on your favorite sports and teams. And the best part? It's free!