BIG3 Week 7: Where's Iverson and where's the love between StatJack and Oak?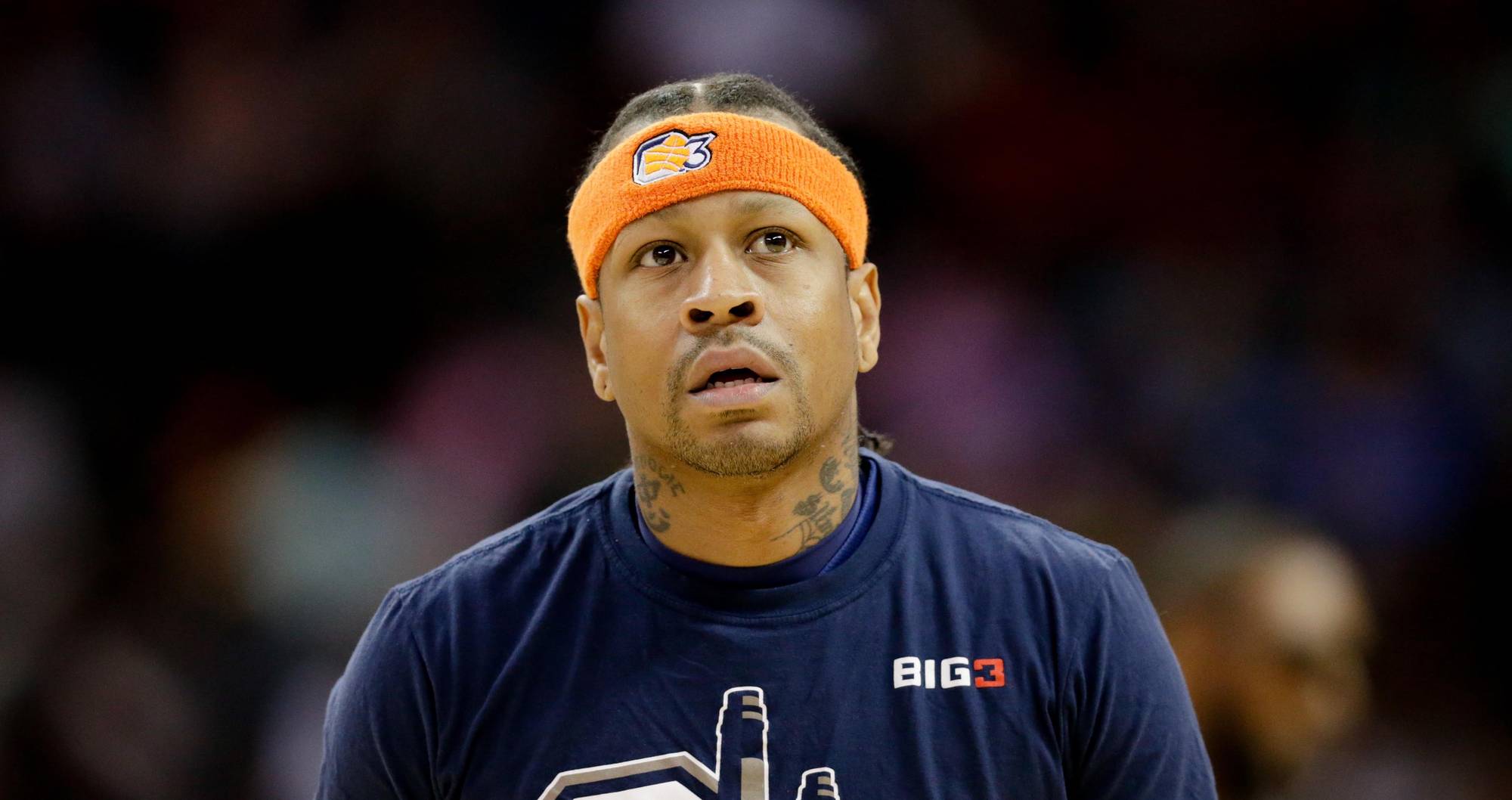 Allen Iverson's Week 6 no-show in Dallas dominated coverage of the BIG3 this past week.
Jeremy Brevard-USA Today Sports Images
The biggest story of the week had nothing to do with what happened on the court, but rather who failed to show up in Dallas. Allen Iverson was a no show in Week 6 as his team, 3's Company, earned their second win of the season over Power. Iverson was spotted gambling in Chicago the night before the game, then eating in a Chi-town restaurant as the games were happening. League owner Ice Cube (read that clause to your grandparents), subsequently suspended Iverson for the BIG3's Week 7 games at Rupp Arena.

While AI's absence was the biggest story, the most entertaining story came from watching a pair of exchanges between Killer 3's head coach Charles Oakley and captain Stephen Jackson. Jackson, who felt he was fouled on a drive to the basket began yelling at the officials. Oakley, who felt Jackson was complaining the whole game, pulled Jackson off the floor which led to a pretty heated argument on the bench. Watch below:
What makes this so fun is the fact that Charles Oakley is probably the only coach in the league who can talk to StackJack like that, and Jackson is probably the only player in the league with the gall to fire back at Oakley. While the exchange was awfully heated, there is a clear respect between the two off the sheer fact that no blows were exchanged. Jackson said in his interview afterward that he'd never do anything to disrespect Oak. Everything was just in the heat of the moment, and that's okay for two of the NBA's most revered enforcers.
3-Headed Monsters (5-1) v. Ball Hogs (1-5)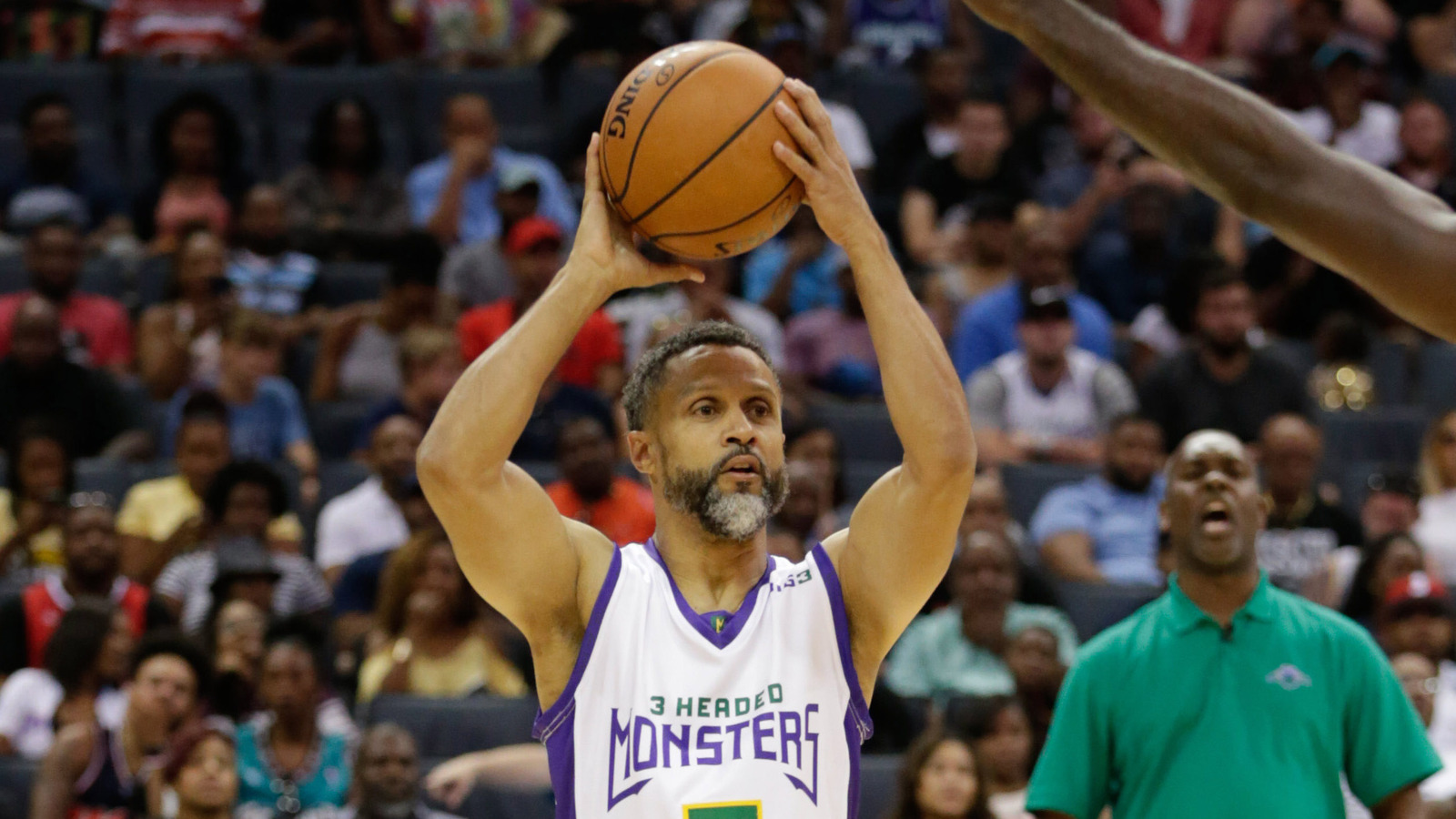 Jeremy Brevard-USA Today Sports Images
There isn't a more predictable game this week than what the 3-Headed Monsters are going to do to the Ball Hogs. At this point, the 3-Headed Monsters have separated themselves as a clear No. 2 to Trilogy's No. 1, and the Ball Hogs continue to sit at the bottom of the notional totem pole. Rashard Lewis is keeping his MVP dream alive by continuing to extend his scoring lead while Kwame Brown, Mahmoud Abdul-Rauf serve as perfect complements to his game (even with Brown looking a little lost trying to guard Lou Amundson last week).
Since we really don't have much to say about the Ball Hogs performance as a basketball team, can we briefly discuss how Josh Childress is slowly transforming into Sideshow Bob? Compare Childress' afro from when he came out of Stanford to the wild mess that it is now. He's making it work for him, for sure, but he looks like he's just waiting for someone to ask him to sing the entire score of the H.M.S Pinafore when he's on the court.
Prediction: 3-Headed Monsters win 51-37
3's Company (2-4) v Killer 3's (2-4)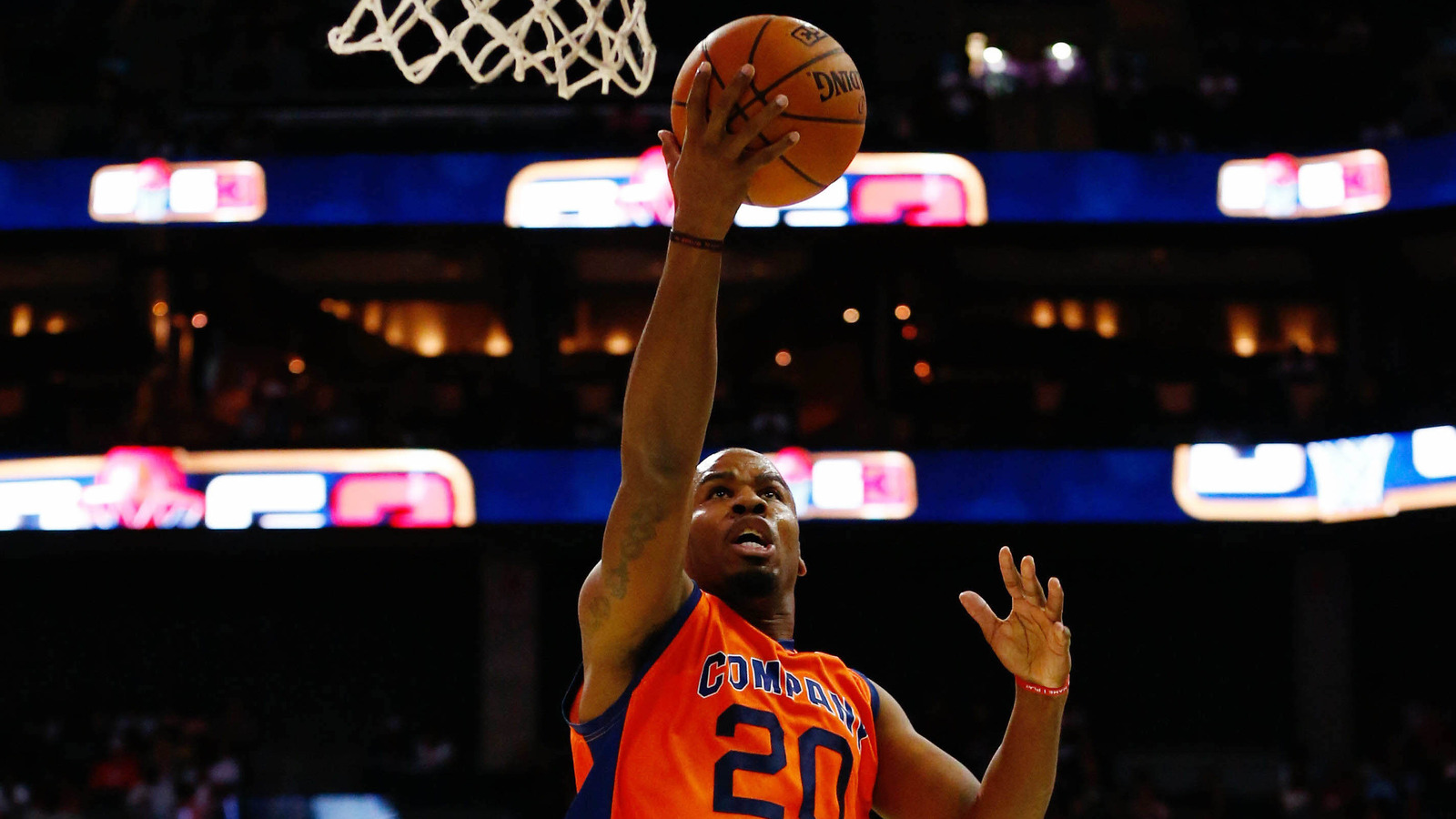 Jeremy Brevard-USA Today Sports Images
3's Company was without Allen Iverson in a must win game, and Andre Owens showed up big time dropping 25 and 11 against a Power team that had been playing really well. Al Thornton showed off some fancy footwork at the rim while showing up with 17 points and eight rebounds. And after winning a tough must-win game in Dallas, they're going to have to do the same in Kentucky to keep their playoff hopes alive with both teams in this contest just a game behind the Ghost Ballers.
The Killer 3's come in with a win over the Ball Hogs, and will have to play much better if they're going to take down a 3's Company team with a new found confidence. Stephen Jackson is going to have to channel the frustrations he had with his coach into an all-around game with Chauncey Billups and Reggie Evans providing the support he'll need on both sides of the ball. Billups has been an above-average on-ball defender, and he'll be put to the test this week defending last week's player of the week in Andre Owens.
Prediction: Killer 3's grind out a tough 50-47 win over 3's Company
Power (4-2) v. Trilogy (6-0)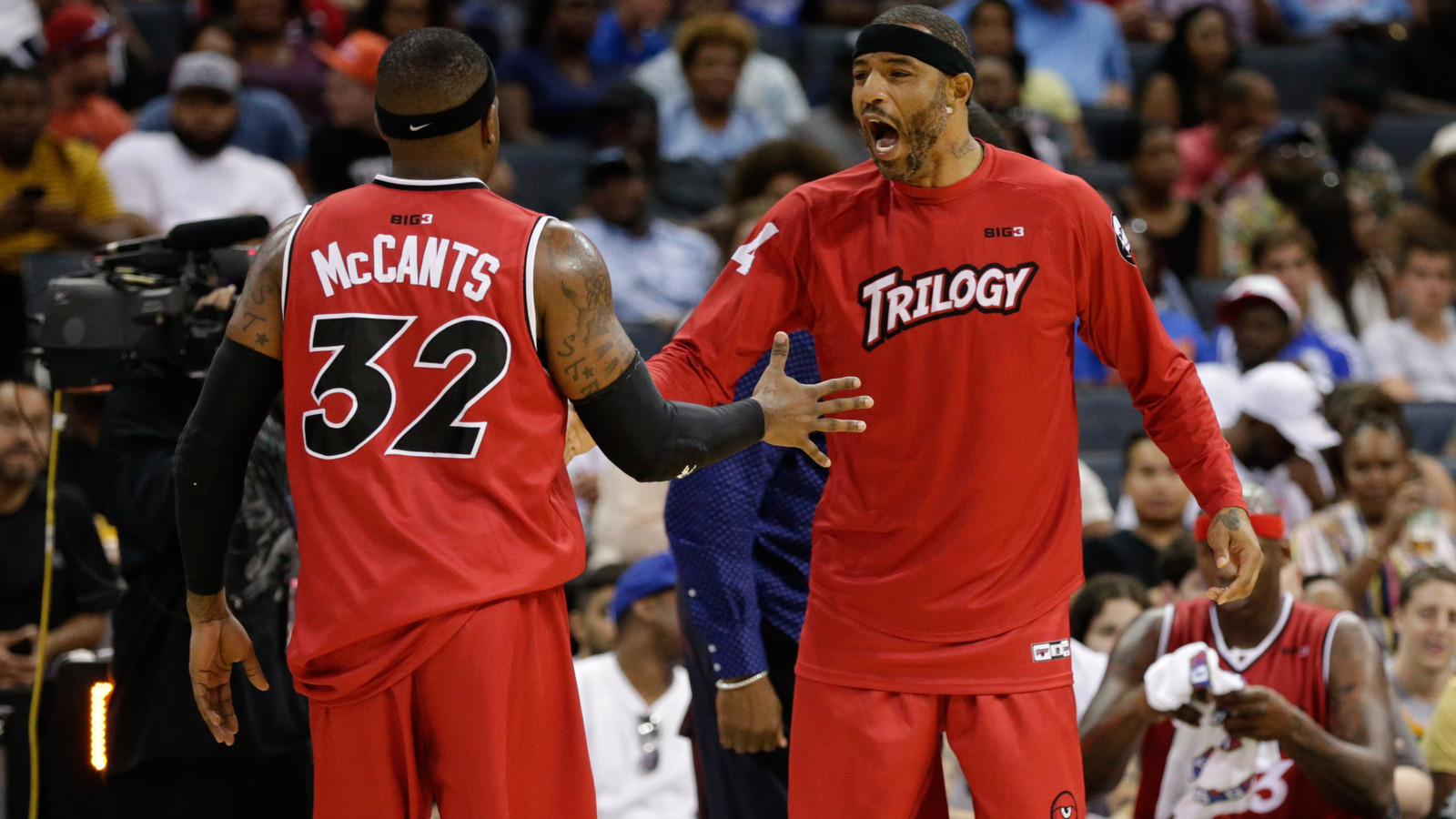 Jeremy Brevard-USA Today Sports Images
A Ghost Ballers win and a Power loss makes the playoff race for the third and fourth spots really interesting. Someone has to win between 3's Company and Killer 3's, giving the 3-5 seeds 4-3, 4-3 and 3-4 records heading into the final week, will all four teams that could possibly land in those spots all playing different teams. Which means, we could end up with three 4-4 teams after the final week of the regular season, and we'll get into tiebreakers once we cross that bridge. Suffice to say, if there were ever a time for a team to upset Trilogy, it would be now for Power to avoid getting lost in that shuffle.
For Trilogy, a win would be beneficial just for the sheer fact that it would cause a log jam for the final two playoff spots, meaning the lowest seed will have exerted all of its energy just to get into the playoffs, and then have to play a Trilogy team that can coast into the playoffs. Health should be their number one concern, but they are chasing history, too. A win this week gets them one step closer to an undefeated season.
Prediction: Power almost does it, but loses 51-46 to Trilogy
Ghost Ballers (3-3) v. Tri State (1-5)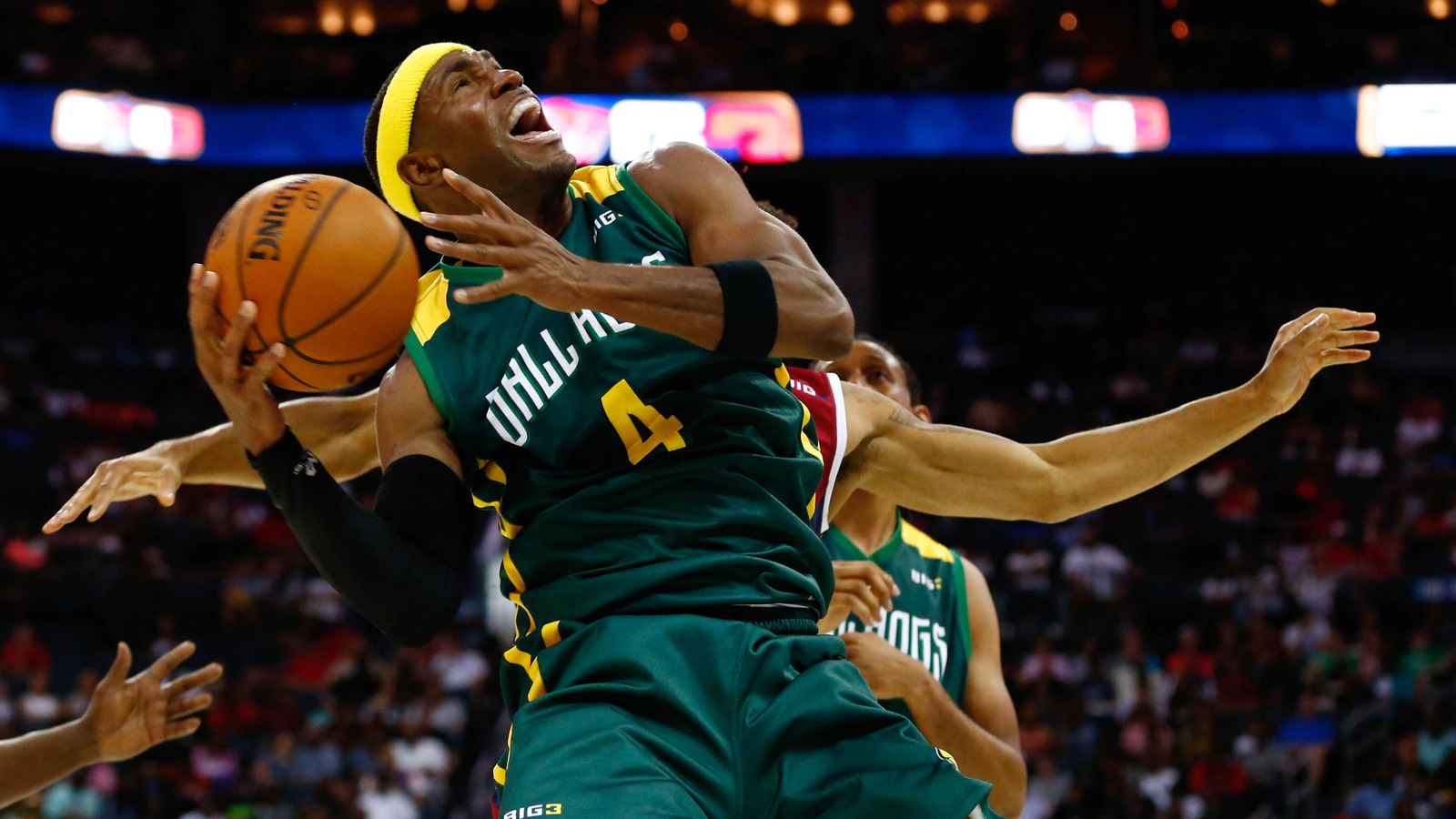 Jeremy Brevard-USA TODAY Sports
The Ghost Ballers have been alternating wins and losses all season, and if you're a believer in patterns, this week the Ghost Ballers are guaranteed to win. That's not how the universe works, but they're matching up against a Tri State team that hasn't done much winning. The Ghost Ballers spent all last week trash talking while they got shredded by Trilogy. This week, they likely take out their frustrations against Tri State.
Tri State is probably the most disappointing team largely because of Jermaine O'Neal's injury woes, but we still had the right to expect more from Bonzi Wells. It's been a long season that will surely come to an end after Week 8, but they're still competing. Last week they played the 3-Headed Monsters pretty tough by moving the ball well and playing decent team defense. Talent won out, but that won't keep them for giving the Ghost Ballers all they have, even if the outcome is futile.
Prediction: Ghost Ballers win 50-42.
MORE FROM YARDBARKER
Pelicans News

Delivered to your inbox

You'll also receive Yardbarker's daily Top 10, featuring the best sports stories from around the web. Customize your newsletter to get articles on your favorite sports and teams. And the best part? It's free!