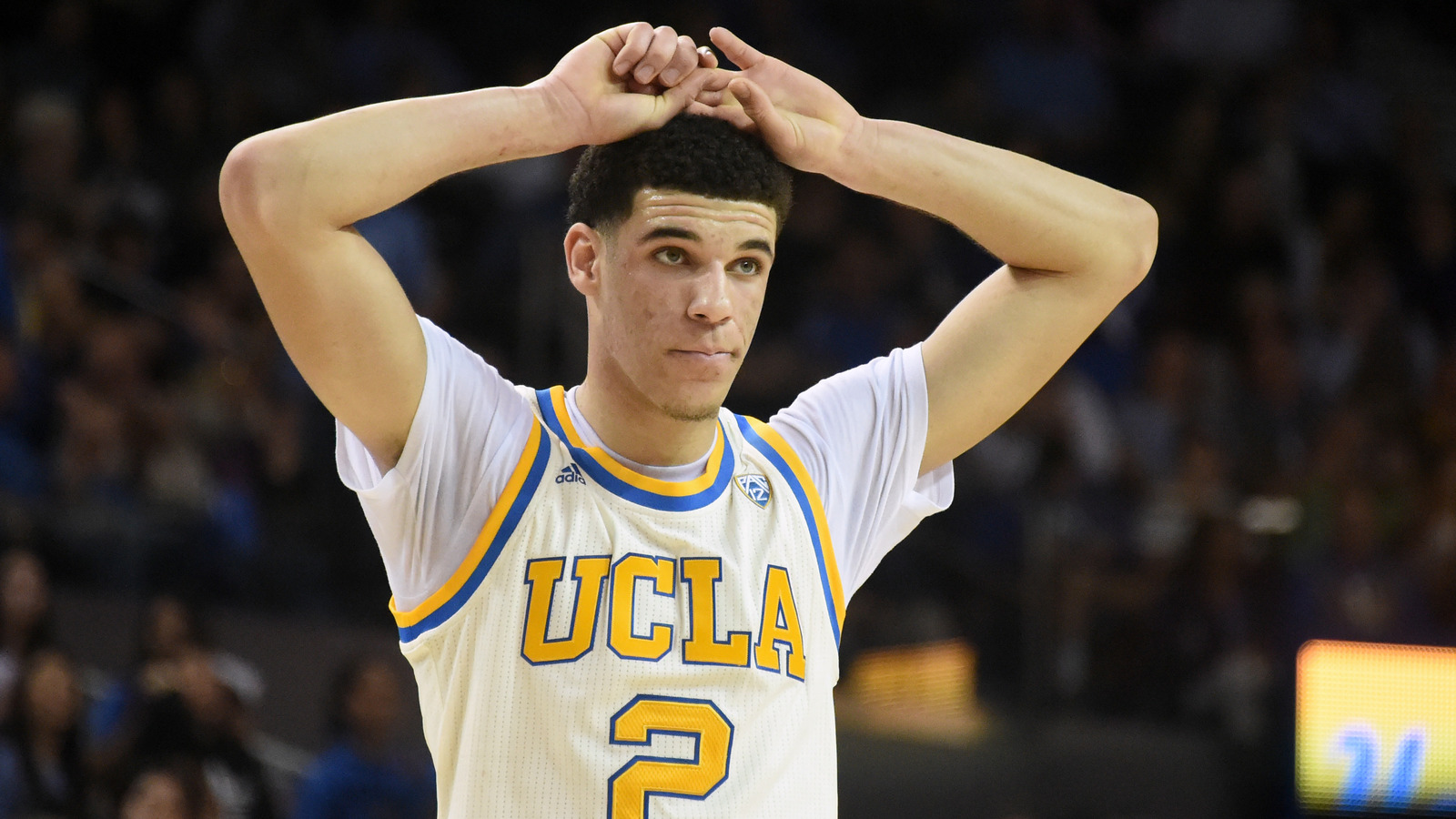 Lonzo Ball may have to rethink his decision to not work out for the Celtics.
Richard Mackson-USA TODAY Sports
Perhaps now that they have the No. 3 overall pick, Lonzo Ball will rethink his decision to not work out for the Boston Celtics.
Celtics general manager Danny Ainge confirmed that the team would still like a look at Ball and Josh Jackson before Thursday's NBA Draft.
"As of right now, we have not seen [Jackson]," Ainge said, via Adam Himmelsbach of the Boston Globe. "We're trying to get to see him and Lonzo Ball, are two guys we haven't seen that we'd like to see, and so far they've chosen not to come in."
Both players had previously declined workouts when the Celtics held the No. 1 pick, but with a move back to No. 3 imminent, perhaps they'll reassess. Ball seems to have his own reasons for ducking Boston, though, so it might not make a difference — he may not be on the board for them anyway.
MORE FROM YARDBARKER
Celtics News

Delivered to your inbox

You'll also receive Yardbarker's daily Top 10, featuring the best sports stories from around the web. Customize your newsletter to get articles on your favorite sports and teams. And the best part? It's free!