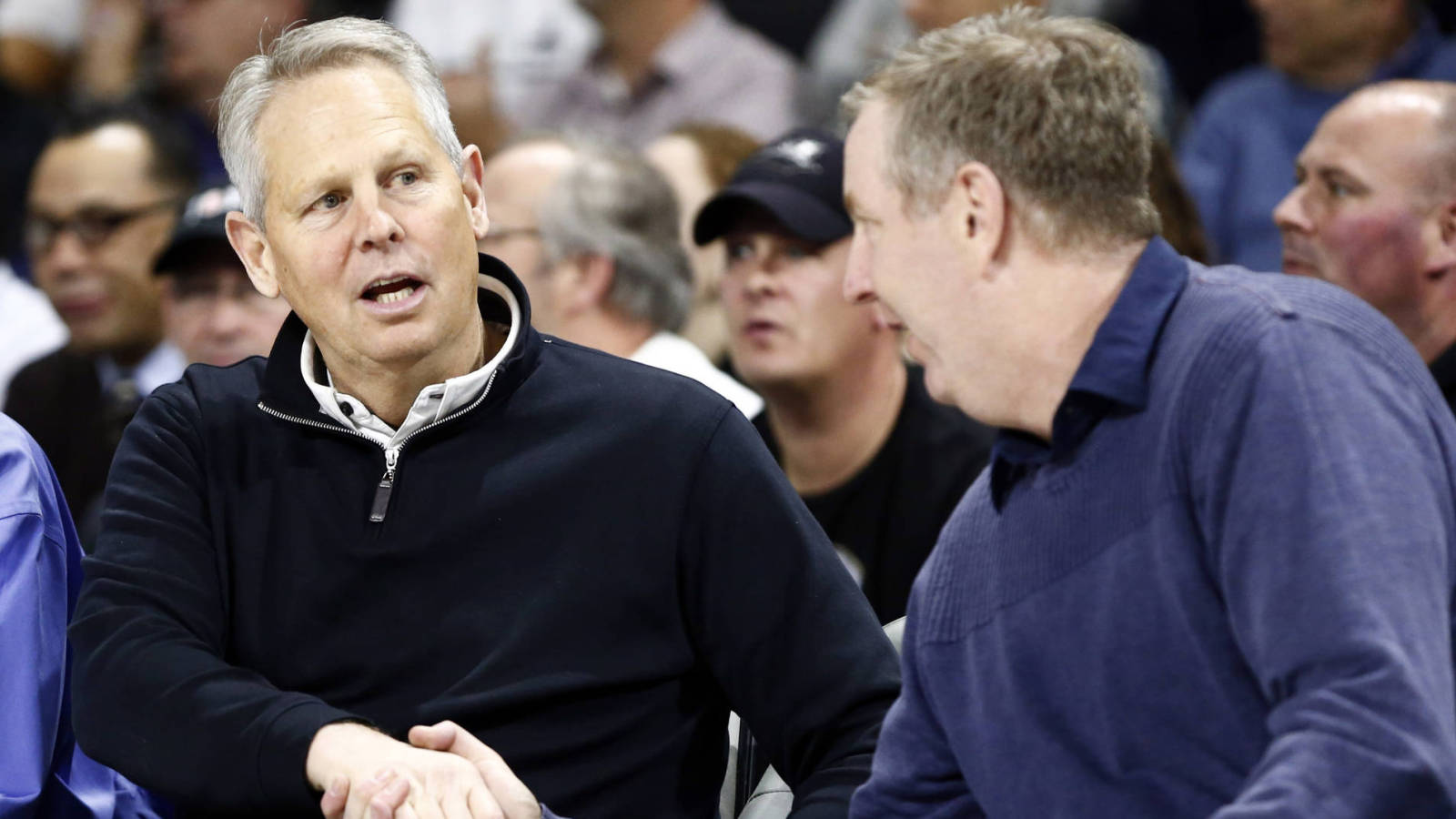 Danny Ainge made his decision to trade the top overall pick sound like a no-brainer.
Mark L. Baer-USA TODAY Sports
The Boston Celtics officially announced on Monday that they have completed a trade that will see them swap first-round picks with the Philadelphia 76ers in addition to netting another first-round pick in next year's NBA Draft. Many have speculated that a blockbuster trade could be forthcoming, but Ainge says he does not anticipate that happening.
According to Ainge, the Celtics decided to trade from No. 1 back to No. 3 because they believe they can get their guy at third overall.
Danny Ainge: "The player that we will eventually draft at 3 is the player that we would have drafted at 1."

— Chris Forsberg (@ESPNForsberg) June 19, 2017
For what it's worth, Ainge did not rule out the trade with Philly leading to another deal.
Ainge said "it's always possible" this could lead to another trade, but "we think it's a good deal independently."

— Jay King (@ByJayKing) June 19, 2017
A report we heard on Monday claimed the Celtics are planning to use their No. 3 overall pick and salary cap space to add two star players this offseason, though Ainge is not tipping his hand if that report is accurate. Perhaps the Celtics like former Kansas star Josh Jackson or Duke's Jayson Tatum the best of any top prospect in the upcoming draft, and they have reason to believe the Sixers will pick Markelle Fultz at No. 1 and Los Angeles Lakers will take Lonzo Ball at No. 2.
That would be somewhat boring, but blockbuster trades are always less likely.
MORE FROM YARDBARKER
Celtics News

Delivered to your inbox

You'll also receive Yardbarker's daily Top 10, featuring the best sports stories from around the web. Customize your newsletter to get articles on your favorite sports and teams. And the best part? It's free!