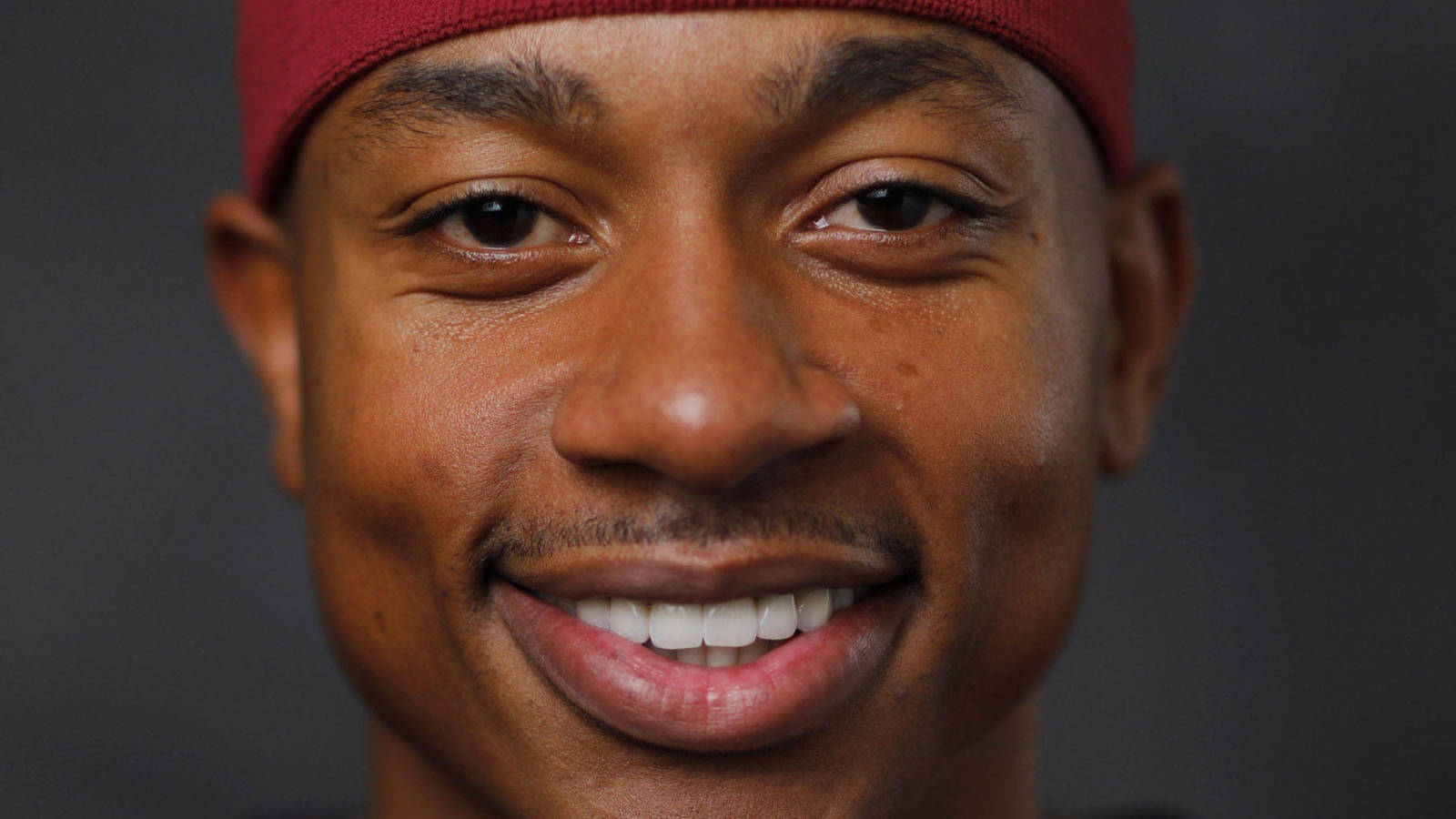 Rick Osentoski-USA TODAY Sports
Cavs guard Isaiah Thomas doesn't appear to want to hear any more comparisons between him and Kyrie Irving, and understandably so.
Thomas was not happy with ESPN's Chris Forsberg when he saw a recent article written by the reporter with the following headline: "Isaiah Who? Why Kyrie Irving is Boston's new king of clutch time." The article was published on Friday, and it didn't take long for Thomas to get wind of it.
A Twitter user let Thomas know about it in this tweet.
Thomas then responded to the tweet, and said that while he respects what Irving has done in Boston, he doesn't want people to forget about his career achievements, either.
Hahahaha I'm happy Kyrie playing well & they doing good. Don't disrespect with the Isaiah who tho.. You knows damn well who I am and what I've done! https://t.co/5jD3qJRzVi

— Isaiah Thomas (@isaiahthomas) November 25, 2017
The reporter saw what Thomas had to say, and defended himself by stating that he didn't come up with the headline for the article.
It's not a big surprise that Forsberg didn't write the headline himself, as some major outlets leave that task up to their editorial team. Interestingly enough, the headline has since been changed and now reads as follows: "Kyrie Irving has morphed into Boston's clutch-time superhero." And it was all because of the social media influence that Thomas has.
MORE FROM YARDBARKER:
QUIZ: Name the teammates of Michael Jordan and LeBron James who played in at least one All-Star game
When it is all said and done, Michael Jordan and LeBron James may go down as the two greatest basketball players who ever lived. But even talents as big as theirs had help along the way. Over Jordan's 15-year NBA career, he played with 13 teammates who played in at least one NBA All-Star Game, while LeBron, currently in his 15th season, has played with 21 All-Stars so far. How many of these 33 players (one played with both MJ and LeBron) can you name in six minutes?
Good luck!
CLUE: MJ or LBJ / NUMBER OF NBA ALL-STAR APPEARANCES
Note: An asterisk (*) indicates that the player made at least one NBA All-Star Game while teammates with Jordan or LeBron.
MORE FROM YARDBARKER
Cavaliers News

Delivered to your inbox

You'll also receive Yardbarker's daily Top 10, featuring the best sports stories from around the web. Customize your newsletter to get articles on your favorite sports and teams. And the best part? It's free!