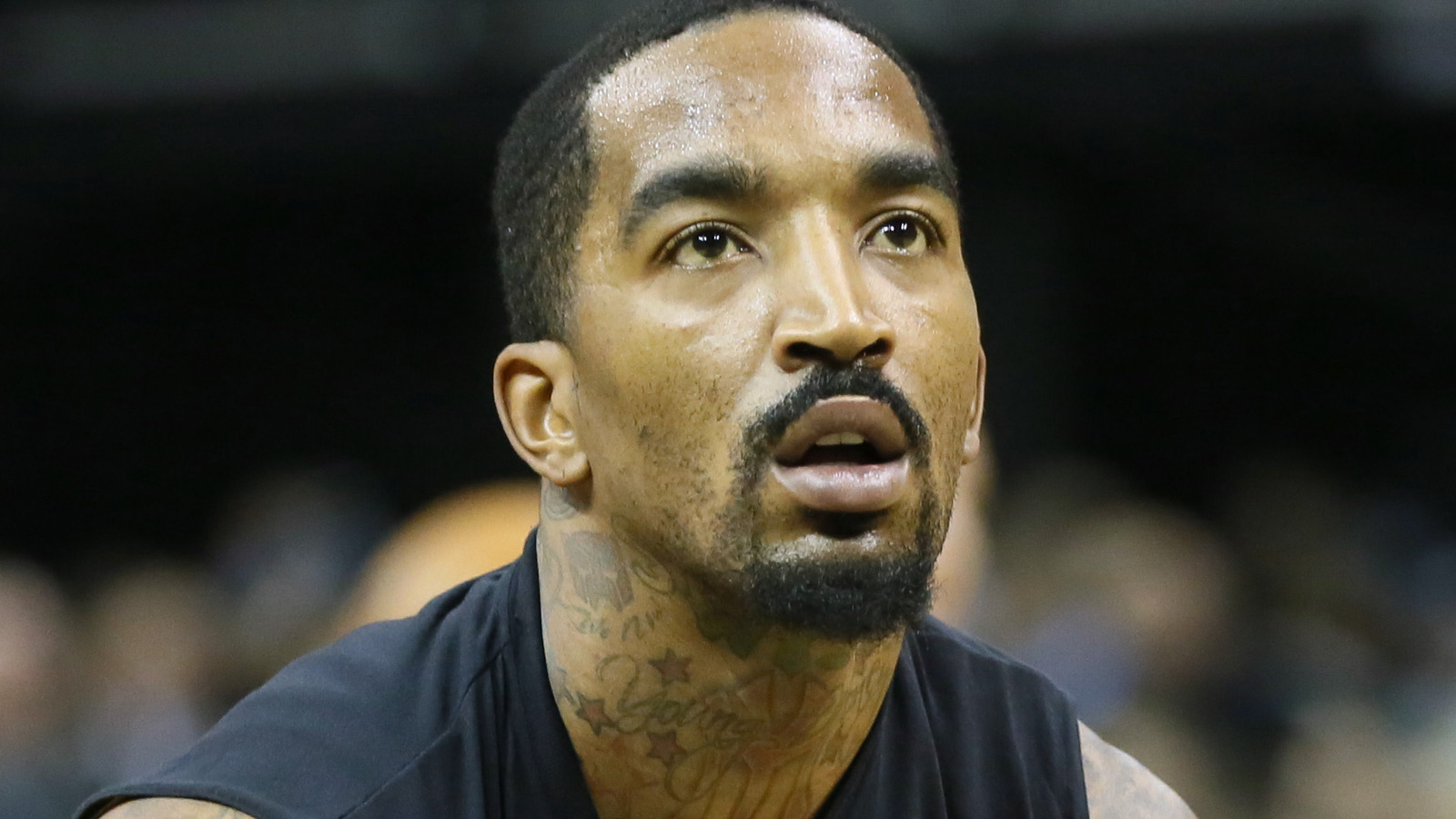 Nelson Chenault-USA TODAY Sports
The Cleveland Cavaliers may be the favorites to repeat as Eastern Conference champions this season, but many believe the Boston Celtics have a great chance to surpass them now that Kyrie Irving has swapped teams. One player who isn't worried about giving up his spot at the top is J.R. Smith.
While speaking with reporters on Monday, Smith offered his assessment of this year's Celtics squad. The overall takeaway was that the swingman does not believe knocking off Boston will be a big challenge.
"People are expecting good things from (Jayson) Tatum, but he's a rookie so I can't really go there with him," Smith said, according to a video posted by Cleveland.com. "Al (Horford) is gonna be Al — a pick-and-pop guy, doesn't really roll as much. Jaylen (Brown) has obviously gotten better.
"I think they're the same — I don't want to say the same team, obviously, because there's different people in different jerseys — but I don't really pose them as a big threat to us."
Depending on the health of Isaiah Thomas, the Cavs still have the best chance to win the East. Is Irving a better player than Thomas? Yes, but LeBron James is so much better than any other player on either team that Cleveland has the edge. LeBron has taken some terrible teams to the NBA Finals pretty much by himself, and he still has plenty of good players around him.
Irving is obviously the X-factor. He's still in his prime and has had to play second fiddle to LeBron for three years, so it will be interesting to see how he operates as Boston's clear-cut No. 1. Based on some of the things Smith has already said about Irving, it's no surprise he is hesitant to give his former teammate too much credit.
MORE FROM YARDBARKER:
QUIZ: Name every player on the 2015-16 Cleveland Cavaliers Finals-winning team
The Cavaliers brought the city of Cleveland its first sports championship in 52 years after a historic comeback over the Golden State Warriors. Can you name the 15 players on that championship Cavs roster?
MORE FROM YARDBARKER
NBA News

Delivered to your inbox

You'll also receive Yardbarker's daily Top 10, featuring the best sports stories from around the web. Customize your newsletter to get articles on your favorite sports and teams. And the best part? It's free!