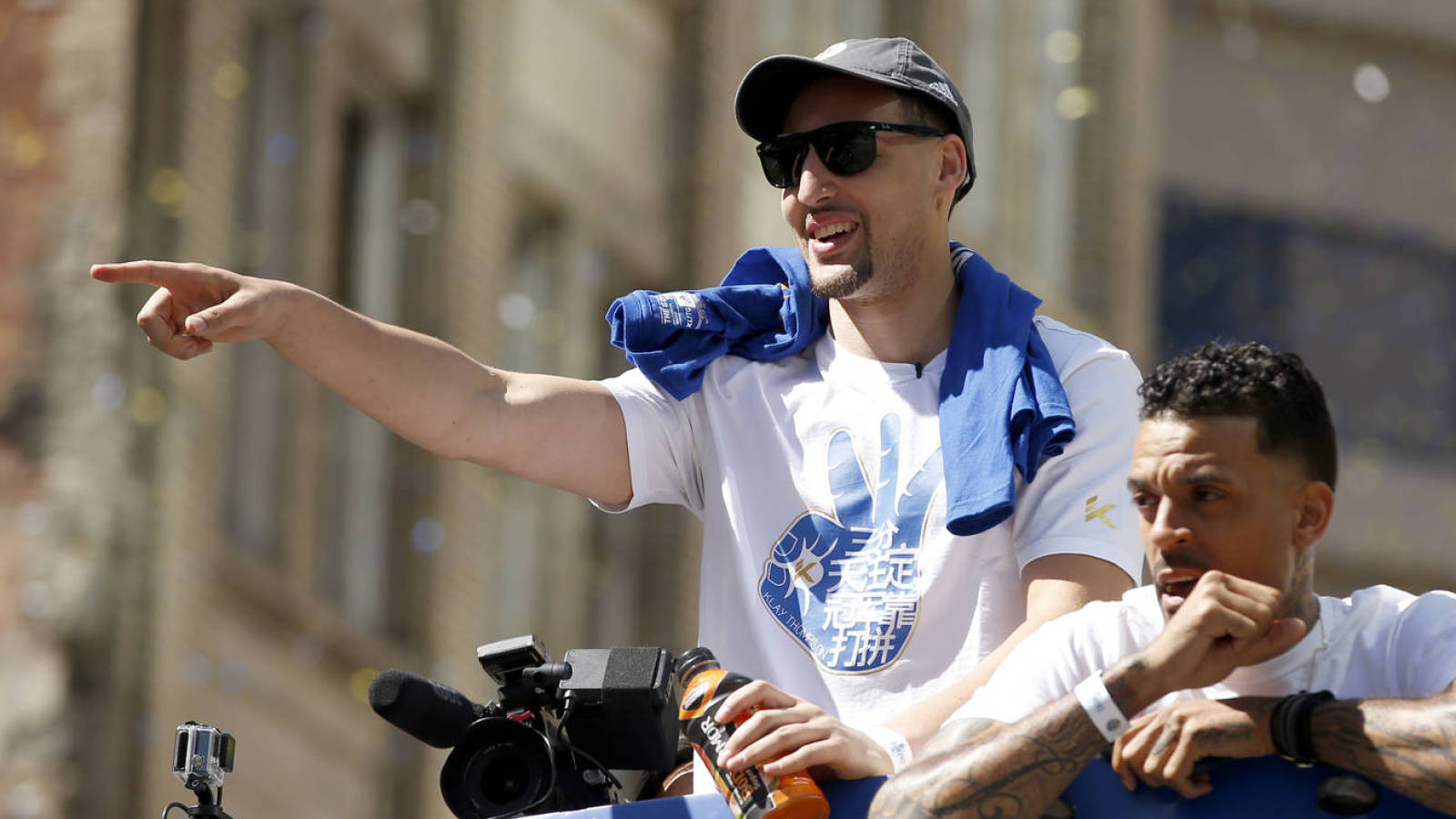 USA TODAY Sports
Over the past three years, the Golden State Warriors have pieced together one of the most impressive runs in sports history. If it weren't for an act-of-God performance from LeBron James, the Warriors would currently be back-to-back-to-back champions. They also set the NBA's regular season wins record in 2015-16, and went 16-1 in the 2017 NBA Playoffs.
Long story short: these guys are really, really good.
Klay Thompson was asked how the Warriors' current run compares to that of the Bulls in the 1990s. There is definitely a comparison to be made.
"Every time the Bulls came to town, that was the ticket of the year," Thompson told ESPN's Nick Friedell. "Now it's when the Warriors come to town, that's the must-see game. And we don't take that for granted; that's such a cool position to be in. We rarely play in front of a crowd that's not sold out. That's so special. It's hard to really grasp that as a player. So I think it's close. I still think we're not on their level yet, but that's what we aspire to be of the 2000s. We aspire to be that dynasty that will be in the minds of NBA fans forever."
It's a perfectly reasonable assessment from Thompson, a three-time All-Star. If the Warriors win another title or two — which certainly seems possible — this debate will get a whole lot more heated.
MORE FROM YARDBARKER:
MORE FROM YARDBARKER
Warriors News

Delivered to your inbox

You'll also receive Yardbarker's daily Top 10, featuring the best sports stories from around the web. Customize your newsletter to get articles on your favorite sports and teams. And the best part? It's free!