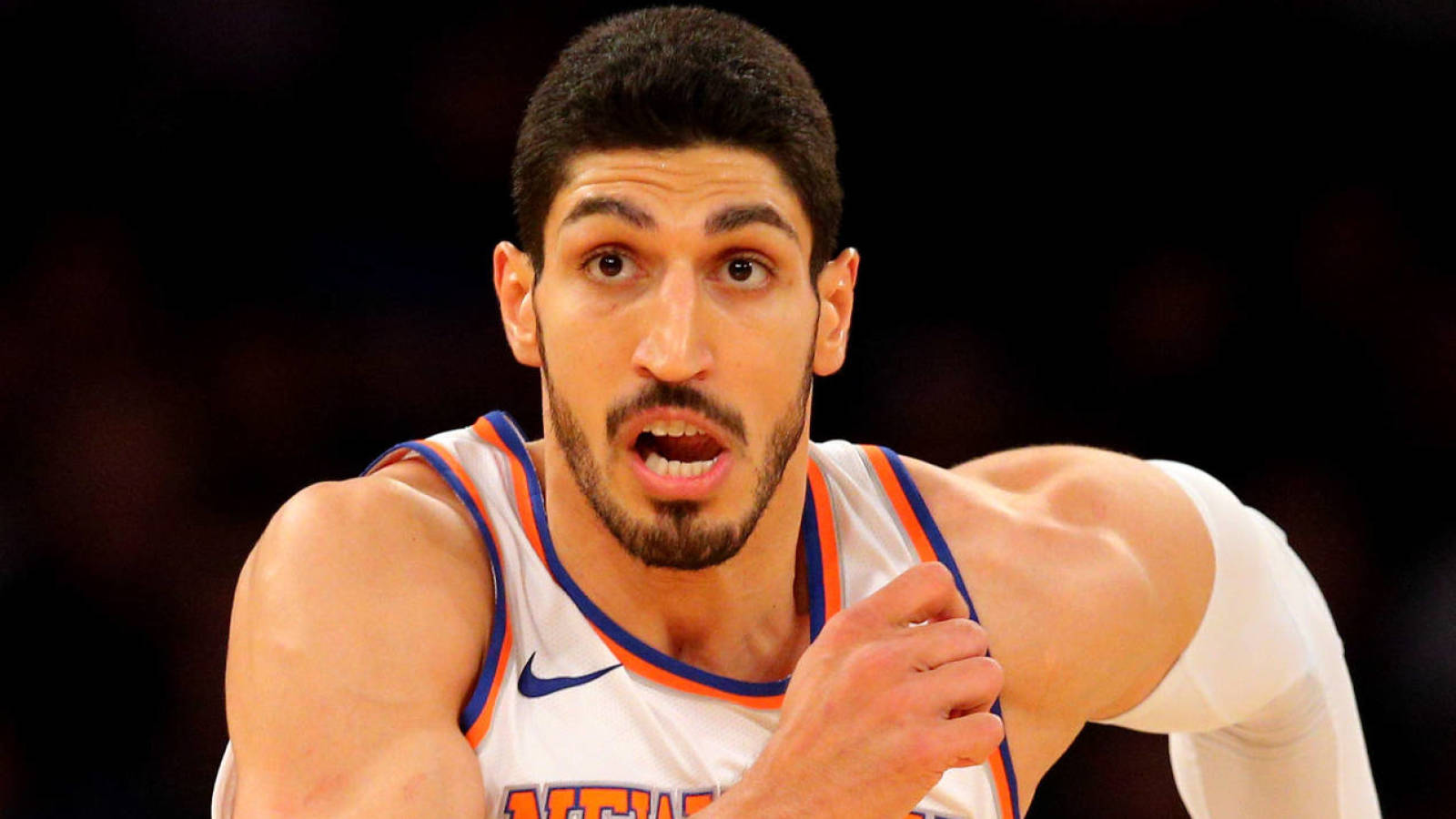 Brad Penner-USA TODAY Sports
Enes Kanter is now a member of the New York Knicks, but his heart was still very much with Oklahoma City on Wednesday night.
Kanter played two and a half seasons with the Thunder and was teammates with Kevin Durant for one and half of them. He was a part of the team's run to the Western Conference Finals when they were up 3-2 on the Golden State Warriors and a quarter away from the NBA Finals before Klay Thompson caught fire and changed history. When Kevin Durant left the Thunder for Golden State after that season, Kanter took it extremely personally. The pain of that move bothers him til this day.
Kanter was traded to the Knicks in the Carmelo Anthony deal in September. His parting wish to OKC was that they would beat the Warriors for him.
"Please beat the Warriors for me," Kanter said in a heartfelt goodbye video posted to his Instagram account following the trade. "Please, I'm gonna be watching that game, so please beat the Warriors for me."
Well, the Thunder came through and beat Golden State 108-91. And guess what? Kanter sent out a tweet showing how happy he was with the result:
Some might question his loyalty to the Knicks if he's still rooting for his old team, but that's not what this is about. This is an example of what a ride-or-die guy Kanter is. He is passionate, he cares, and he gives his heart to his teams. He was the first guy to defend Frank Ntilikina against LeBron James' words. So of course he still wants his Thunder boys to do what they couldn't last year — get revenge on the Warriors.
MORE FROM YARDBARKER:
QUIZ: Name every player on the Oklahoma City Thunder's 2012 Finals-losing team
The 2011-12 Oklahoma City Thunder made it to the 2012 NBA Finals, but saw a quick exit to LeBron James and the Miami Heat, losing four games to one. Can you name the 12 members on that Thunder squad?
MORE FROM YARDBARKER
NBA News

Delivered to your inbox

You'll also receive Yardbarker's daily Top 10, featuring the best sports stories from around the web. Customize your newsletter to get articles on your favorite sports and teams. And the best part? It's free!