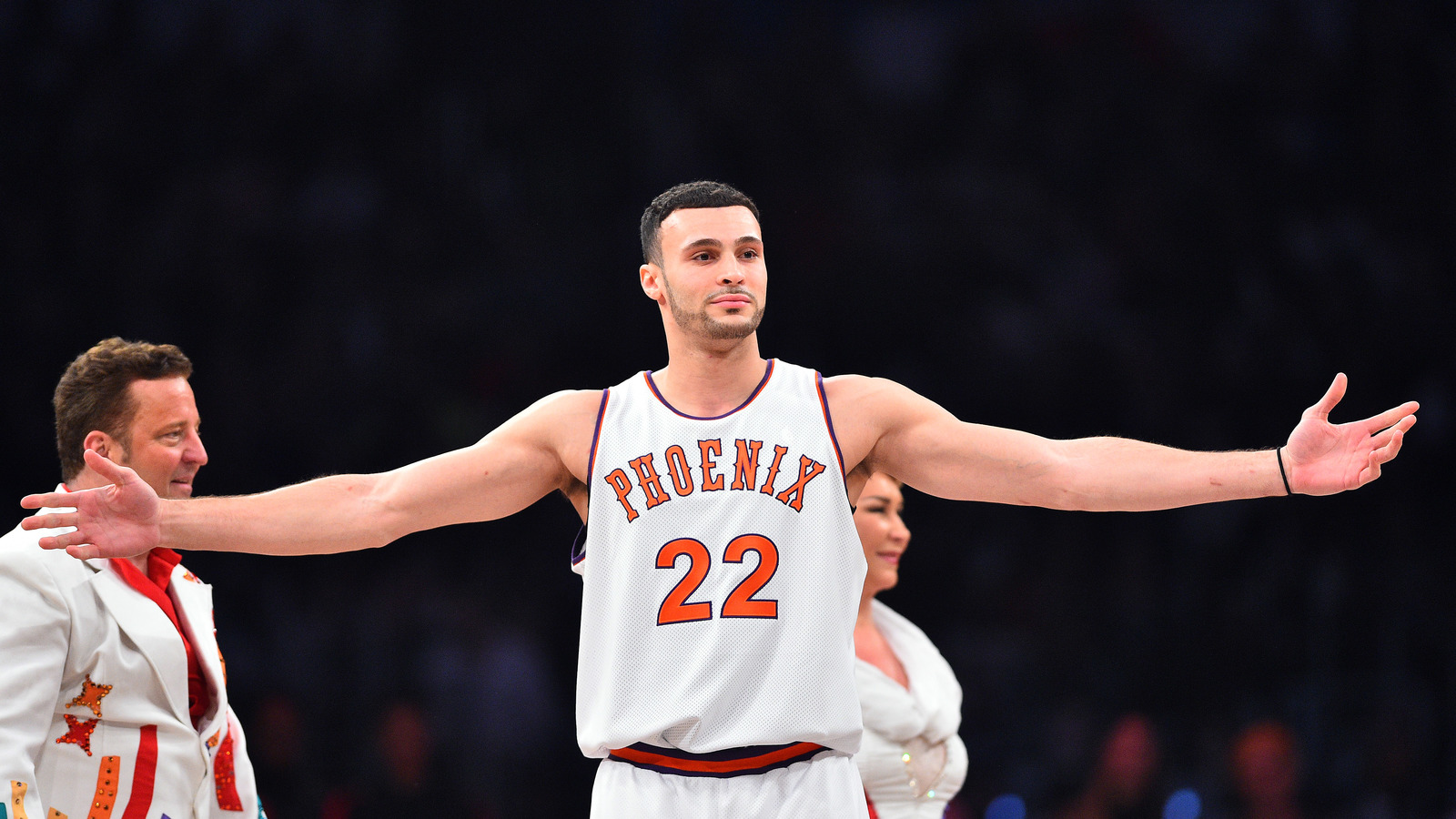 Bob Donnan-USA TODAY Sports
Fans were in awe watching Larry Nance Jr. in the NBA Slam Dunk Contest on Saturday, when he paid tribute to someone very special in his life with a throwback throwdown.
Nance Jr.'s first dunk attempt was devoted to his father, Larry Nance Sr., who played for the Suns from 1981-88, and the Cavaliers from 1998-94. Nance Jr. changed into his father's No. 22 Suns jersey, rolled up his socks and went to town.
Not only that, Nance Jr. also did the exact same dunk that his father did to win the first-ever dunk contest in 1984, and he nailed it.
Here's a side-by-side comparison of the dunks by father and son.
Nance Jr. got a 44 for the dunk, but he really put on a show, even before his attempt, when he changed into his father's jersey.
Nance Sr. was in tears after his son donned his jersey, and it was a great moment during All-Star Weekend.
MORE FROM YARDBARKER
Cavaliers News

Delivered to your inbox

You'll also receive Yardbarker's daily Top 10, featuring the best sports stories from around the web. Customize your newsletter to get articles on your favorite sports and teams. And the best part? It's free!