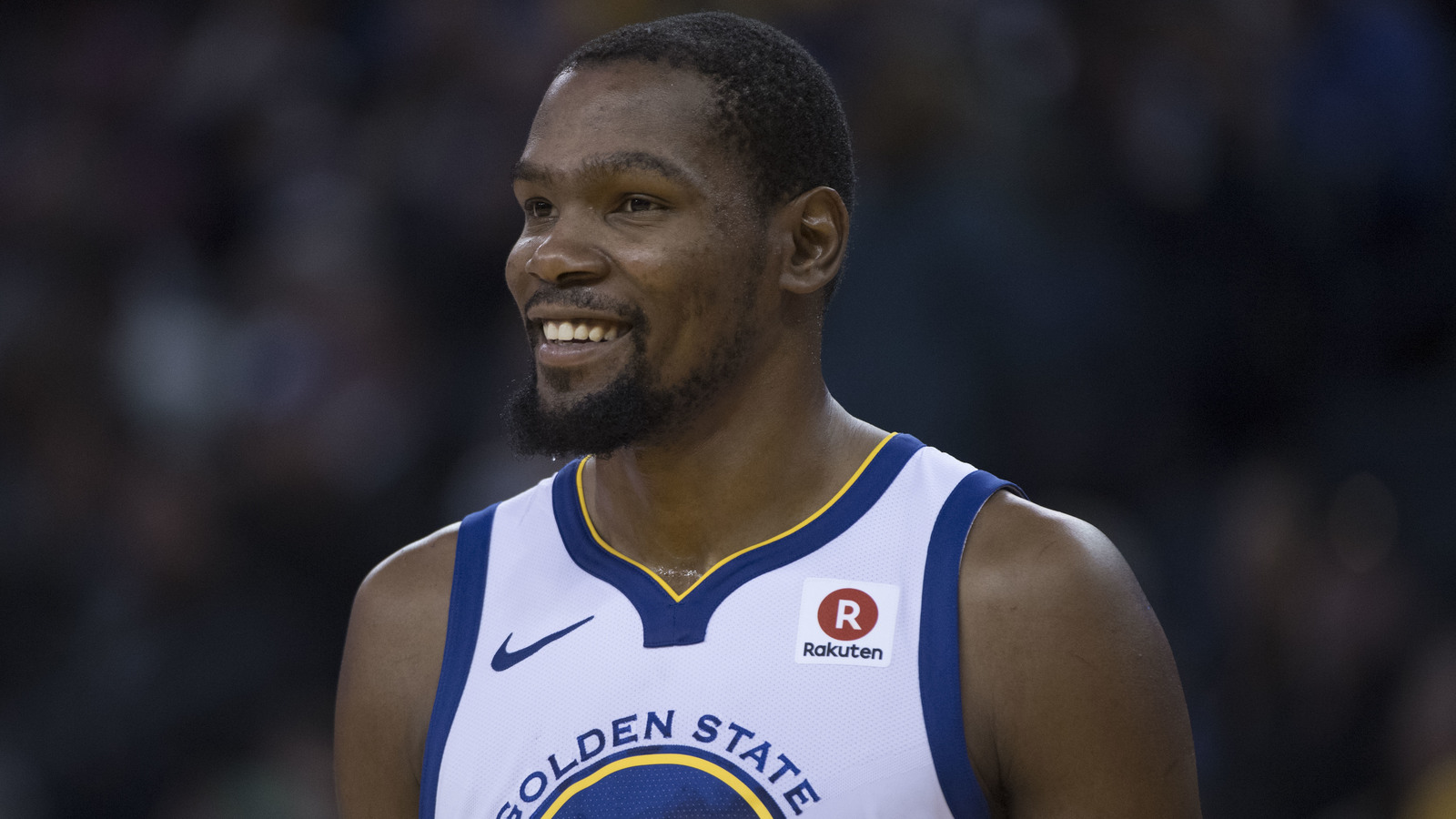 Kyle Terada-USA TODAY Sports
The Golden State Warriors are having themselves some fun against the Raptors in Toronto Saturday night, quieting the home fans in a big way in the process.
Though, this one epic missed dunk by Kevin Durant had them all riled up at Air Canada Centre, music legend Drake included.
We really have to give Durant credit for being a good sport here. The reigning NBA Finals MVP knew he missed horribly on the dunk attempt.
Fortunately for Durant, he would hit on an easy dunk attempt mere seconds later, helping expand Golden State's advantage.
The Warriors headed into halftime with an 81-54 lead. But we're pretty sure Durant's missed dunk will be talked about more than a blowout win for the defending champs.
MORE FROM YARDBARKER:
QUIZ: Name every player on the 2015-16 Golden State Warriors roster
The 2015-16 Golden State Warriors famously went 73-9 in the regular season to become the best regular season team in NBA history. Of course, they went on to cough up a 3-1 series lead in the NBA Finals to the Cleveland Cavaliers, spoiling their bid for immortality. Can you name every player on the GSW roster that season?
Last names are acceptable as answers.
MORE FROM YARDBARKER
Warriors News

Delivered to your inbox

You'll also receive Yardbarker's daily Top 10, featuring the best sports stories from around the web. Customize your newsletter to get articles on your favorite sports and teams. And the best part? It's free!