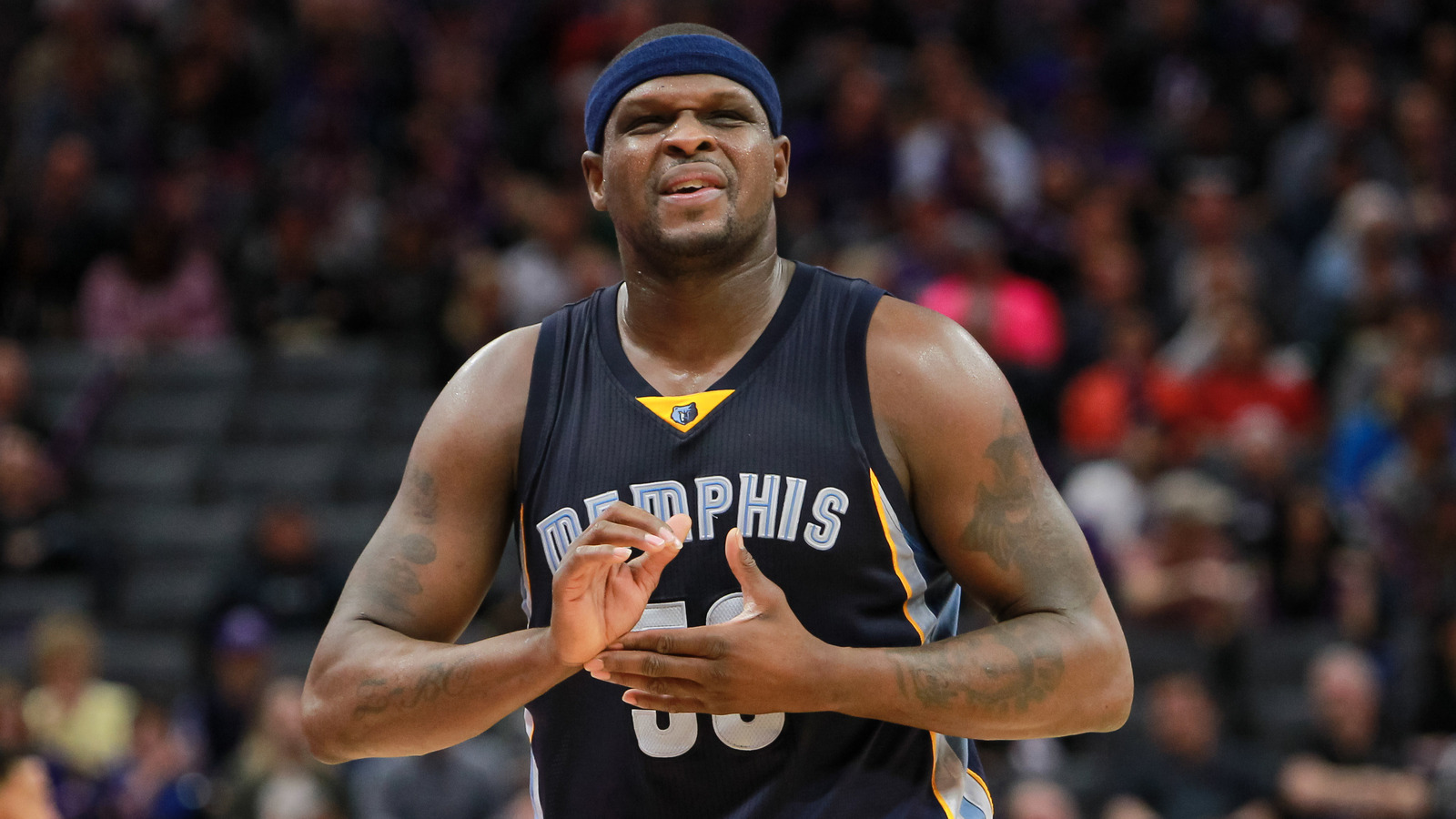 Rasheed Wallace defended former teammate Zach Randolph amid his recent drug arrest.
Sergio Estrada-USA TODAY Sports
Rasheed Wallace came out in defense of former teammate Zach Randolph, saying the Sacramento Kings forward "ain't no dope dealer."
Randolph, 32, was arrested and charged last week in Los Angeles with felony marijuana possession with intent to sell. Randolph is accused of being in possession of upwards of two pounds of marijuana at the time of his arrest.
Raymond Brothers, Randolph's agent and attorney, called the charges "false and misleading."
"We're looking at all options to resolve this matter," Brothers told The Associated Press last Thursday.
It would appear that Wallace, who was Randolph's teammate with the Portland Trail Blazers for a few seasons in the early 2000s, believes as much as well.
"It seems to be — no matter who you are — the bigger the paycheck, the bigger the party," Wallace told a TMZ Sports camera crew. "… I know for a fact he ain't no dope dealer."
It merits noting that Wallace was donning a "Healers Not Dealers" shirt during the interview.
Randolph signed a two-year, $24 million contract with the Kings in July after playing the past eight seasons with Memphis Grizzlies.
It goes without saying the NBA will closely monitor Randolph's case as it progresses through the court system. Randolph obviously will be subject to discipline per the league's collective bargaining agreement, which could at worst for Randolph lead to an outright ban from the NBA.
MORE FROM YARDBARKER
Kings News

Delivered to your inbox

You'll also receive Yardbarker's daily Top 10, featuring the best sports stories from around the web. Customize your newsletter to get articles on your favorite sports and teams. And the best part? It's free!