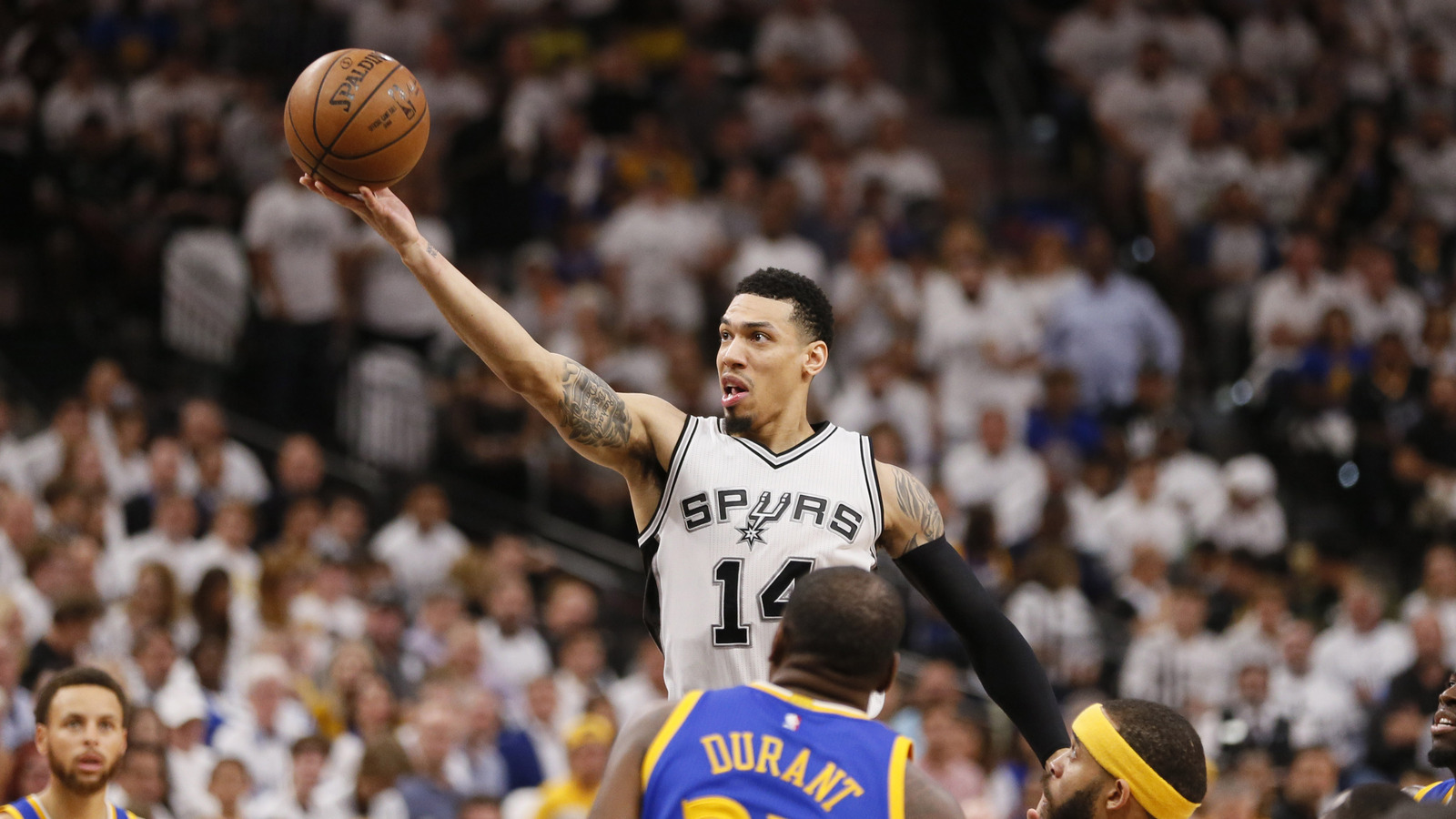 San Antonio Spurs shooting guard Danny Green shoots the ball against the Golden State Warriors during the first half in Game 3 of the Western Conference Finals of the NBA Playoffs on May 20, 2017.
Soobum Im-USA TODAY Sports
It looks like Danny Green, recently placed on the trade block, might be headed back to the team that drafted him, the Cleveland Cavaliers.
According to Sam Amico of Amico Hoops, the San Antonio Spurs have been in contact with the Cavs about making a deal that would send Green back to Cleveland.
Adding Green to Cleveland's roster makes some sense, as he's a tremendous perimeter defender who could certainly help the Cavs if they meet with the Golden State Warriors again in the Finals next year. This past season, the 30-year-old averaged 7.3 points, 3.3 rebounds, 1.8 assists and a steal per game playing with the Spurs.
The Spurs are trying to create cap space right now and are involved in trade talks on multiple fronts. In addition to the mutual interest reported between the Spurs and soon-to-be free agent Chris Paul, they are reportedly serious about trading for Paul George and could unload disgruntled LaMarcus Aldridge as well.
MORE FROM YARDBARKER
NBA News

Delivered to your inbox

You'll also receive Yardbarker's daily Top 10, featuring the best sports stories from around the web. Customize your newsletter to get articles on your favorite sports and teams. And the best part? It's free!